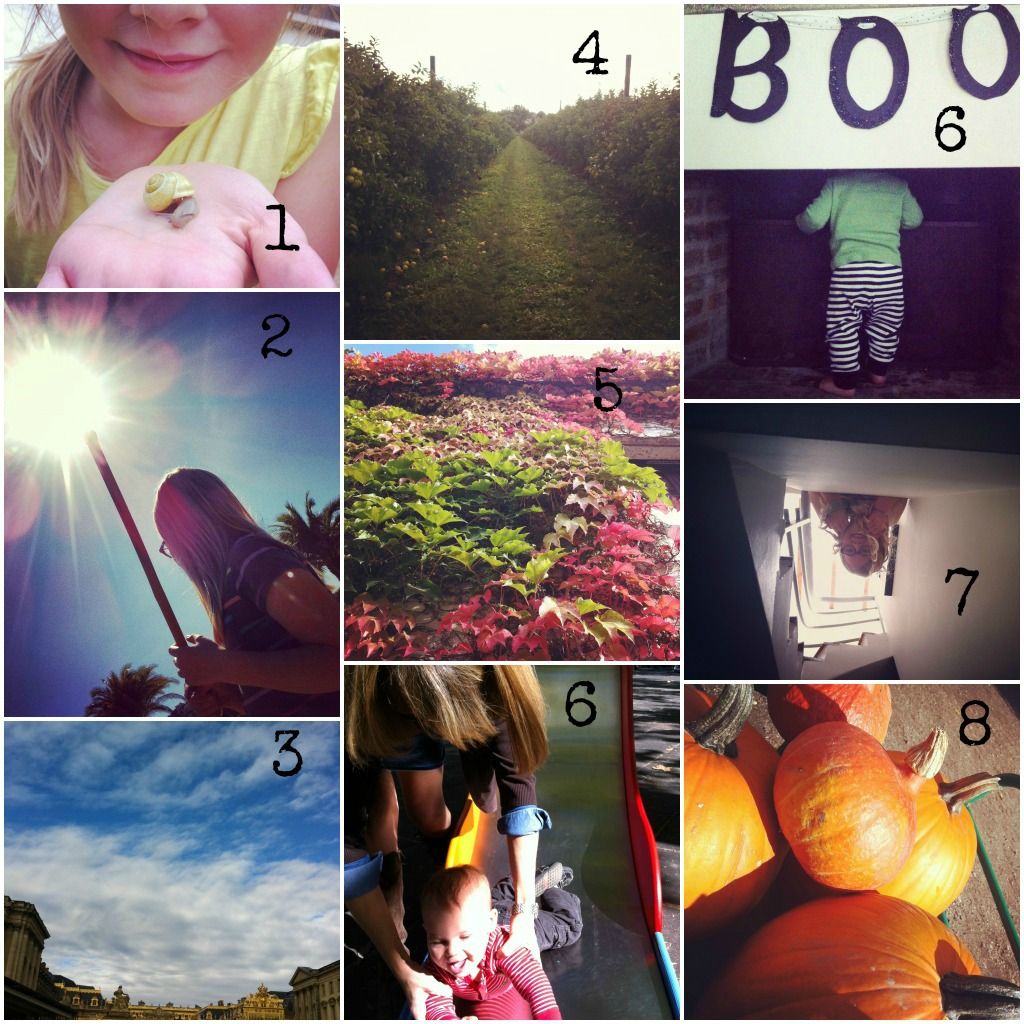 1. This little girl wants a pet so bad.
2. Magic wand.
3. Did you know The Palace of Versailles does not allow strollers?
4. Good Bye Versailles, hello farm, just Nolan and I. Best farm trip. Ever.
5. I love fall. Paris in the fall is something everyone should see.
6. Wild child, taking Jardin Luxemburg by storm.
6. (again, because I messed up) 11 months old. In to EVERYTHING.
7. Taunting Nolan from the 2nd floor.
8. Aidan's birthday preparations have begun.
Cheers.