When I was pregnant I pinned this photo:
It's from mommy creations, I have no idea who she is, but I thought great idea with the stats, but the mom is a complete liar. I could believe the two teeth, but the crawling thing, not so much.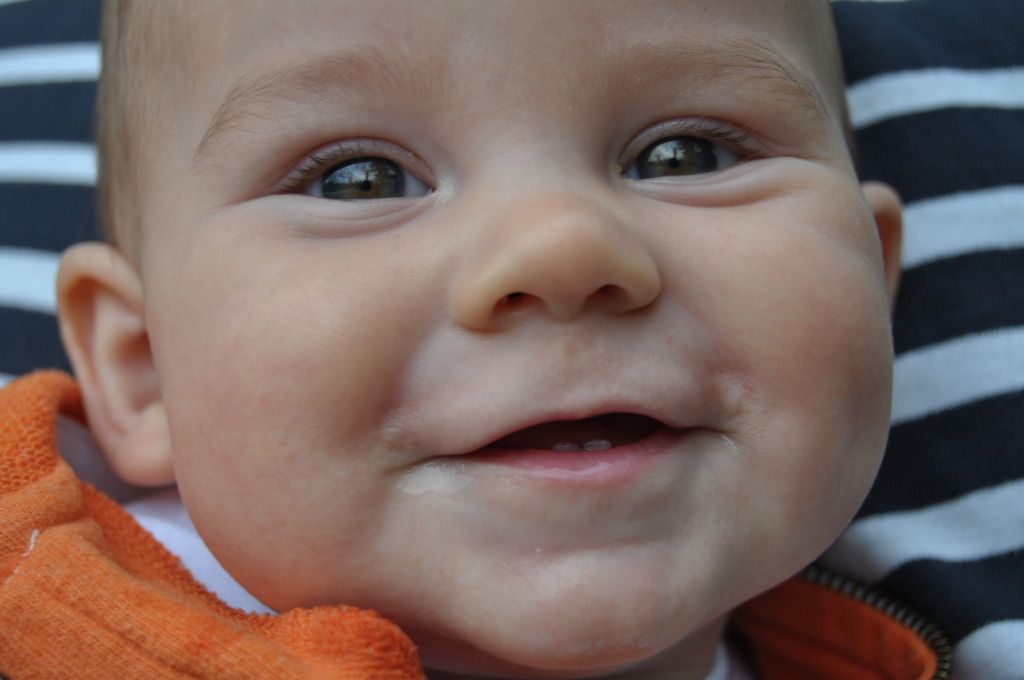 6 months.
He is crawling, more like army belly crawl, but it gets him to electrical cords, stairs and small pieces faster than you would think.
Teeth 3 & 4 are breaking through.
He takes about two, ten minute cat naps a day.
One day I will learn not to judge others, I just don't know when I will learn that lesson.
Today, I gave in to the concept that not much will be achieved in the coming months. Including, but not limited to my personal appearance.
3 of my ten toes are painted.
My eyebrows will soon meet again.
Botox has never sounded so good.
I am much more chic on my Pinterest board.
Cheers.