Meet my new car.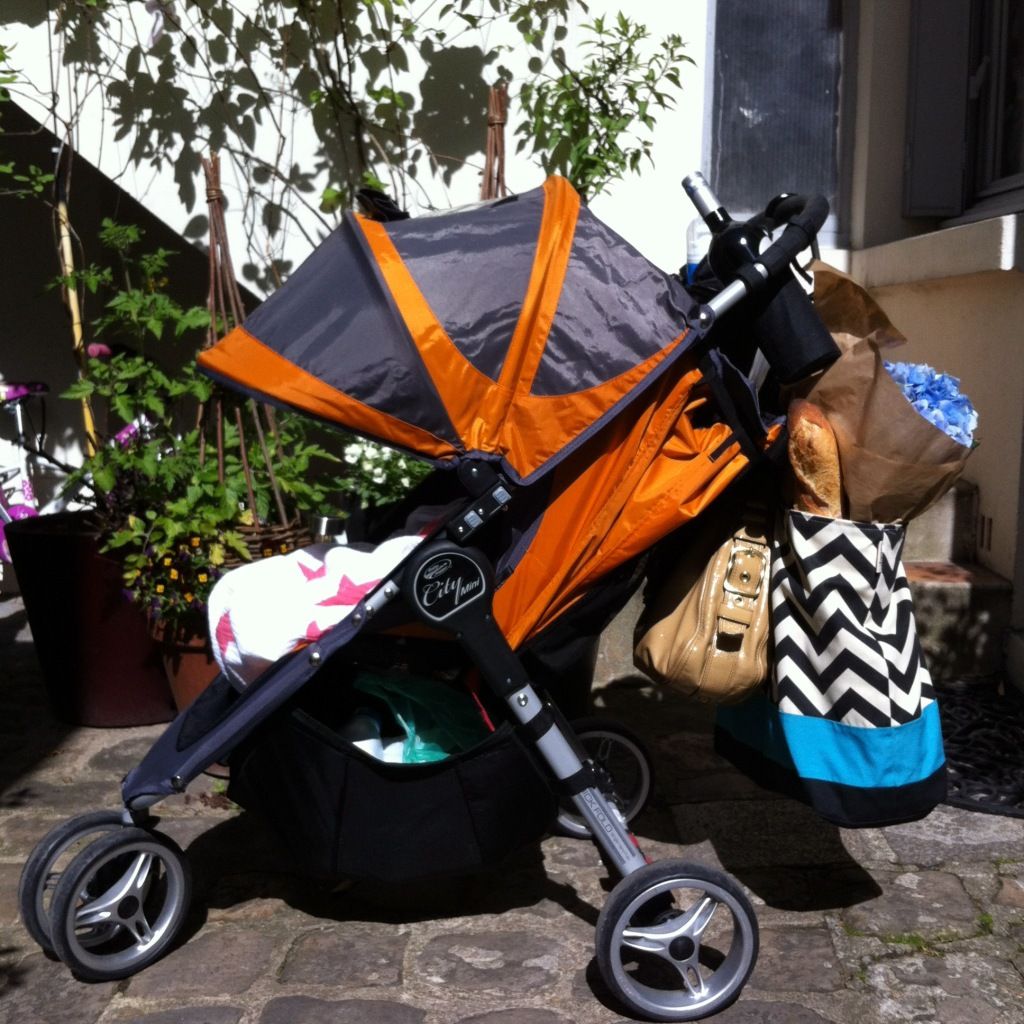 I got away with the baby bjorn for a good while, but alas, babies grow. So we got the
City Mini
, plus just about every accessory known to man, which trust me, if you live in the city you will use. Let me breakdown the Paris car for you. Hanging off the back would be my shopping bags, purse and one more bag on the other side.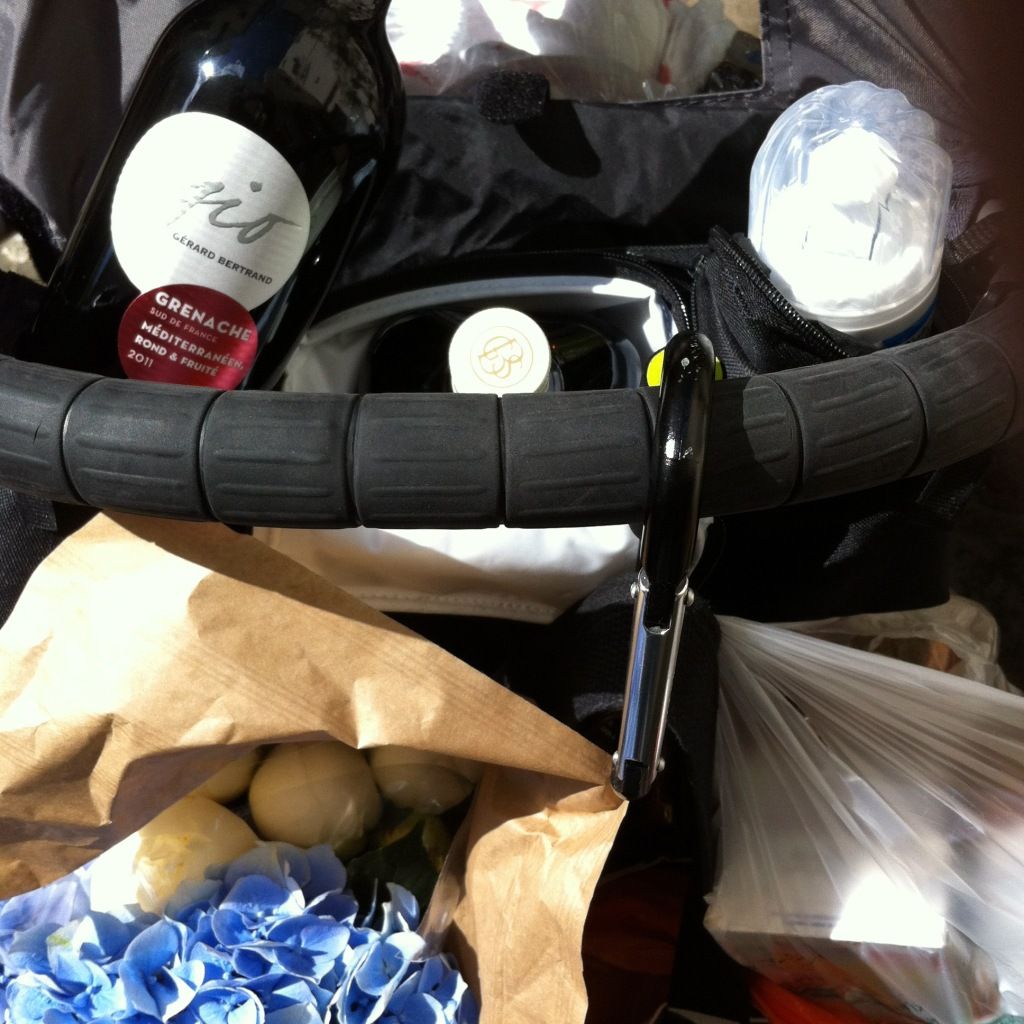 Inside my dashboard, aka stroller caddy, you will find: A bottle of red, a bottle of whiskey, whipped cream, keys, bus tickets and a cell phone. Doesn't every mom carry whisky and wine in their stroller? Hanging off the "mommy hook", aka carabiner, my
Lucy Jane
, that I LOVE. This is my daily shopping bag, park bag and then it will be the beach bag. I think I'm going to need another just from use alone! I take it to the market as well, even when I'm not with the stroller or kids. When I have alone time on bus 42. When did the bus become alone time?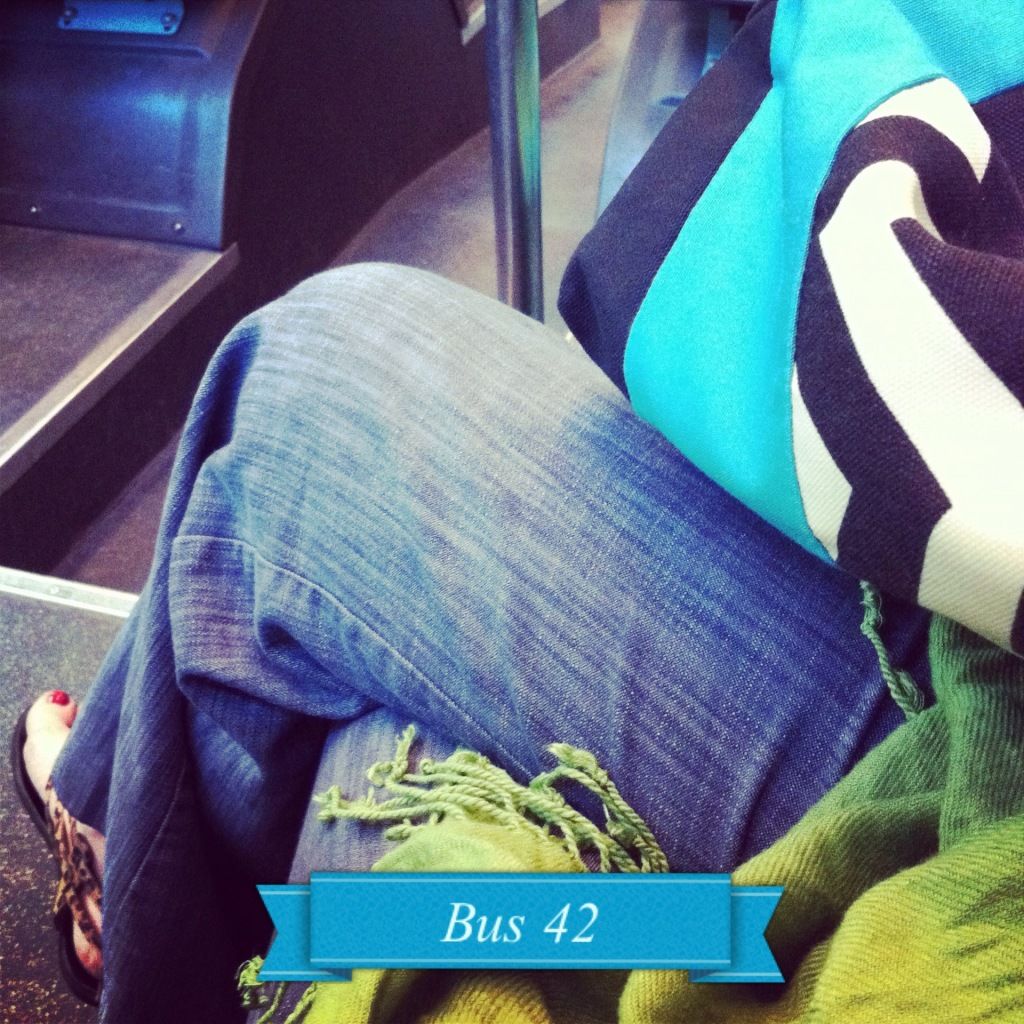 Back to the point.
On this shopping trip, on foot, no bus needed, I went to: Office Depot, Flower shop, Bakery, Marionnaud (get YSL, touche eclair, you can thank me later), Butcher, Orange (cell phone service), Fruit/Veggie store, and the Grocery store.
Plus there is still room for one cute kid. Then I "unloaded" the car.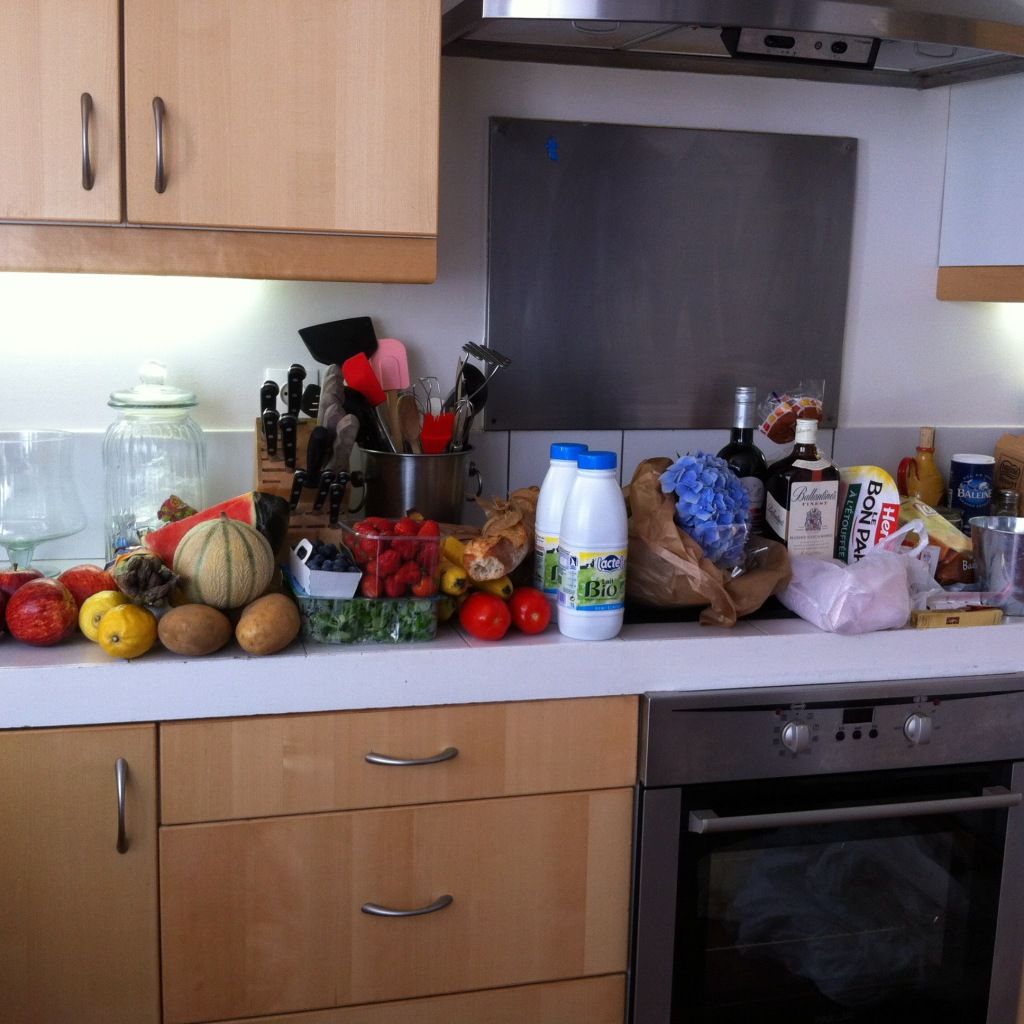 Who needs an SUV?
Cheers!