I love parties.
Alot.
Pinterest is a new addiction.
Every idea that you see here I pinned.
I think you can find me under RueRice or Peggy Rice.
The best part about this party, Aidan loved it!
He hugged his cake before I frosted it.
Cute.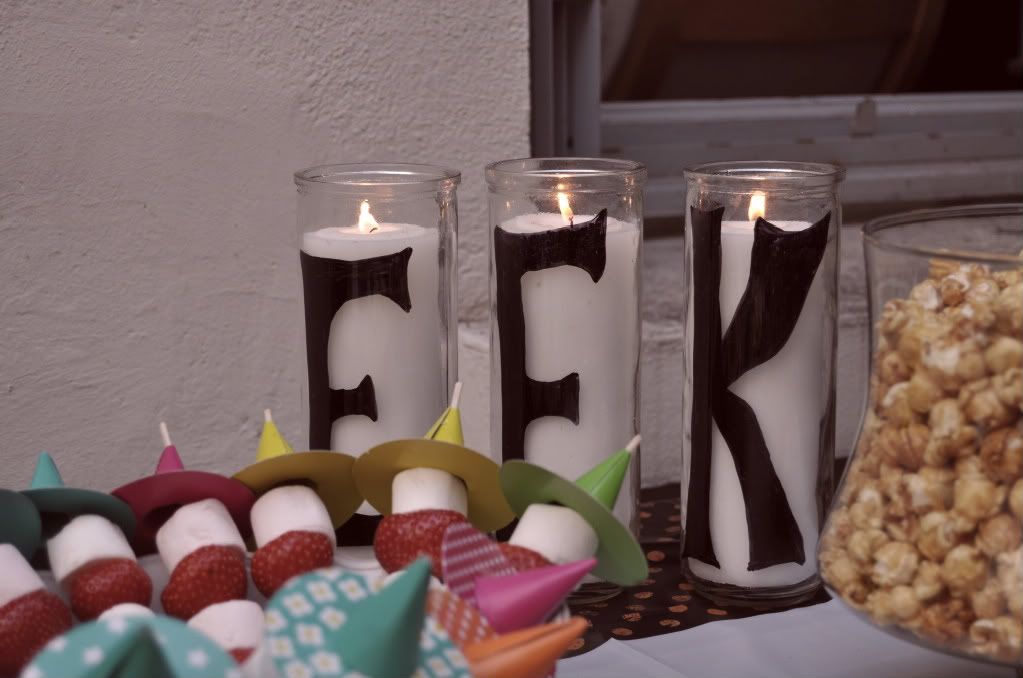 Easy. For Jaylee's party I can change the words to JOY, for a Christmas theme.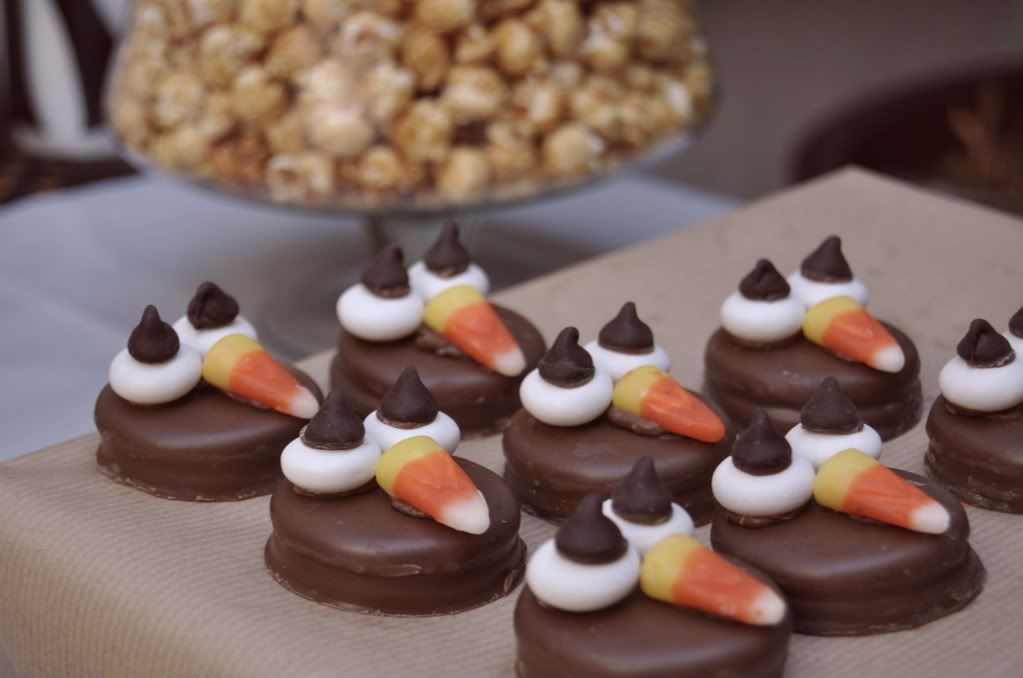 Note to self, kids don't like mint flavored mentos. I love their honesty and faces when they bit the eyes!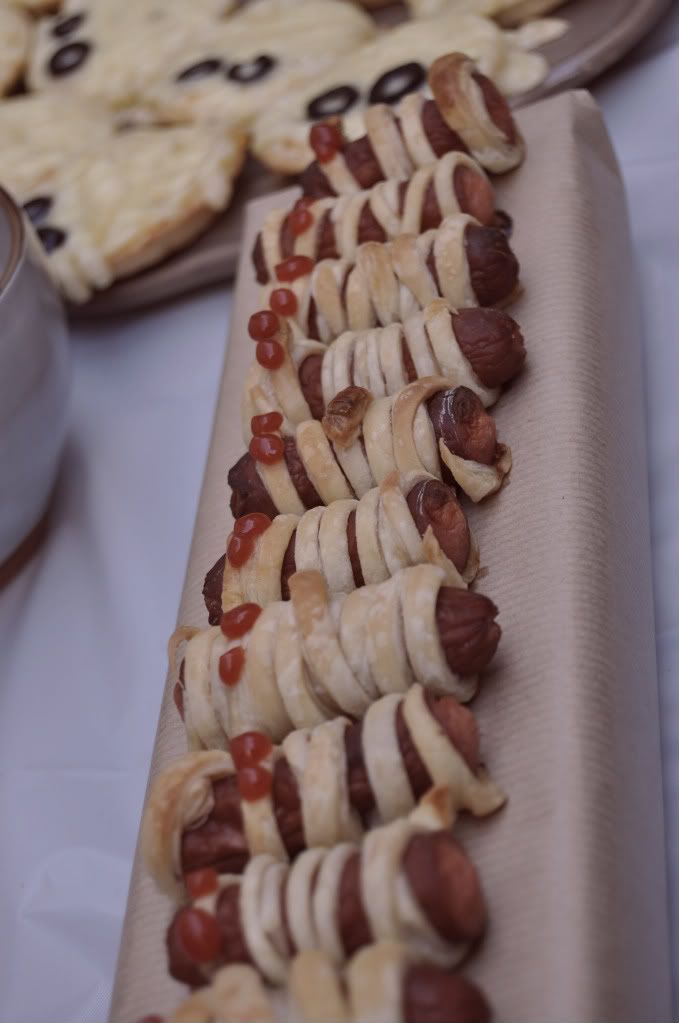 These were a hit. Hot dogs wrapped in skinny pieces of pie crust. One kid said, "My hot dogs are bigger at my house and my house is bigger too". We should have carried a recorder.
They had to throw apples into the mouth of a pumpkin. There were some future baseball players there. Jaylee's forehead took a direct shot!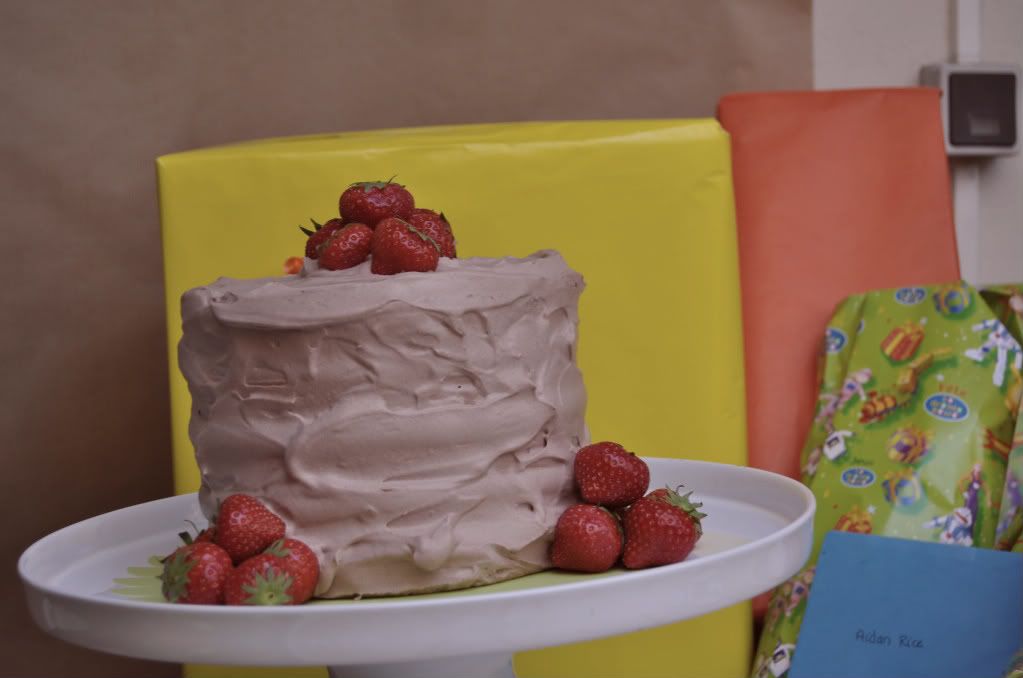 For the record, egg free cakes are not fluffy. The good news, Aidan loved it. The bad news, not many of his friends did.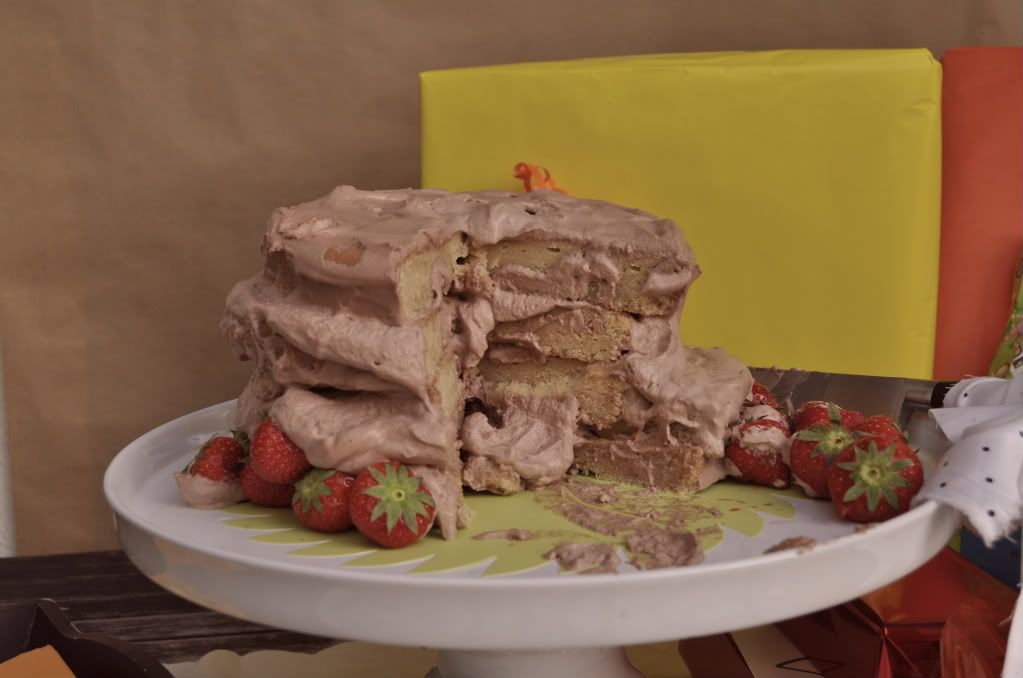 Large cakes are not easy to cut. No one ever shows that on the internet. Homemade chocolate whipped cream frosting is slippery. Very slippery.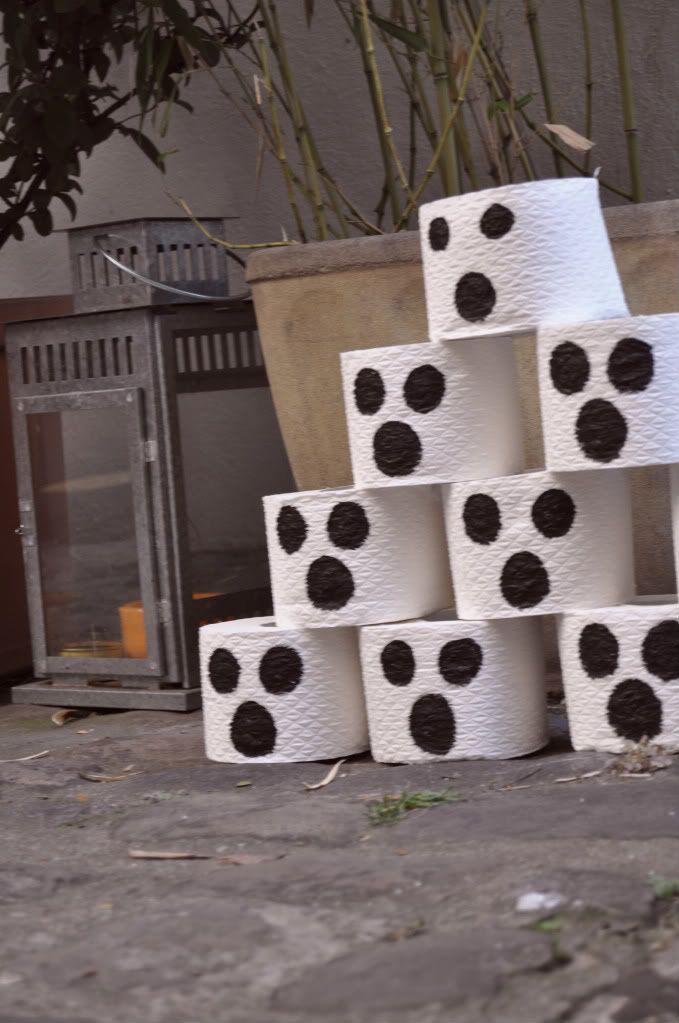 Easy and fun.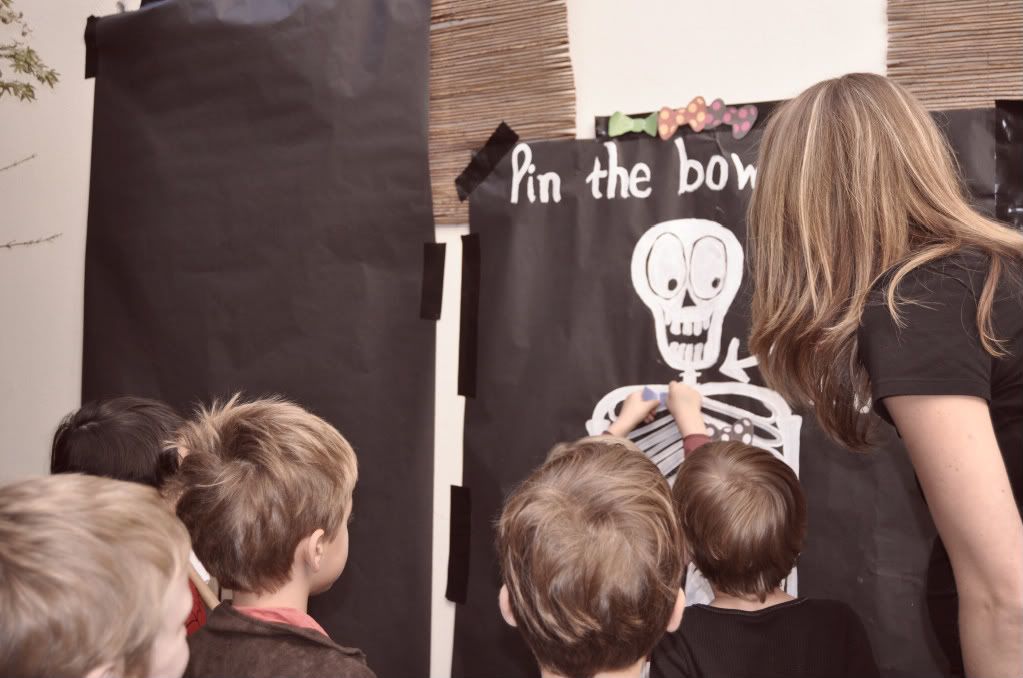 Fun twist on a classic.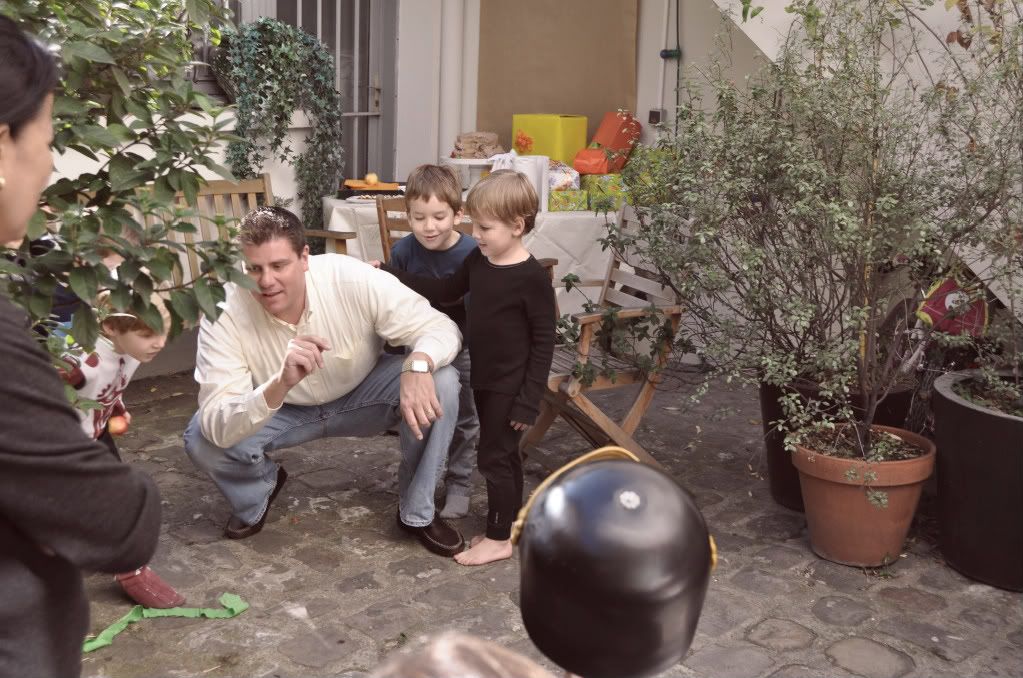 Brandon tries to manage the apple throwing.
This is my biggest pregnancy craving. The party just gave me an excuse to buy in bulk!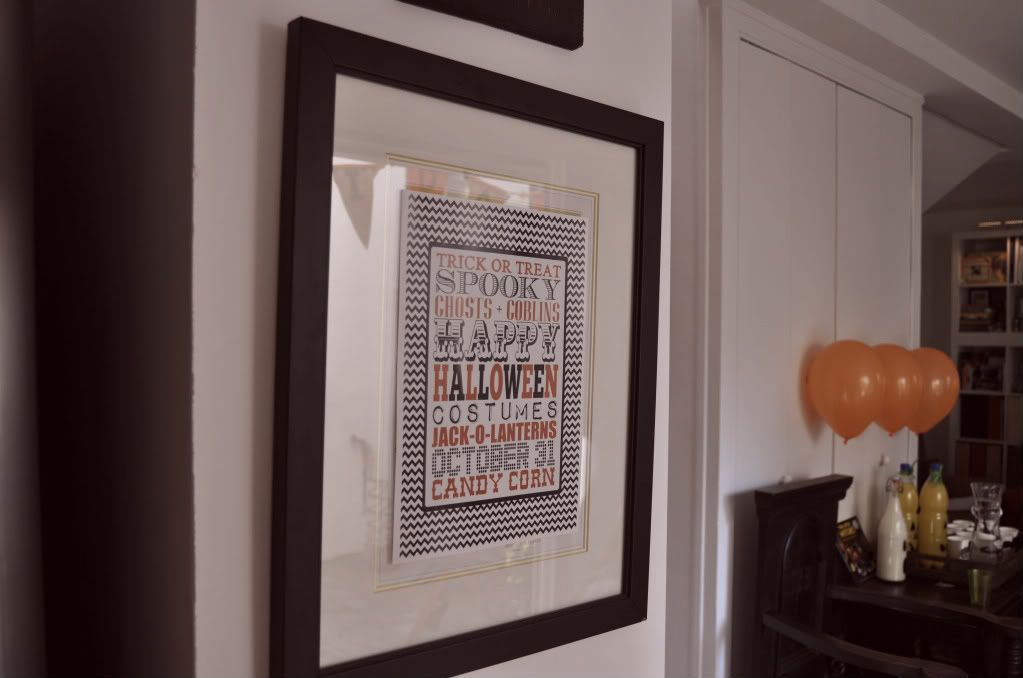 Subway art makes me happy.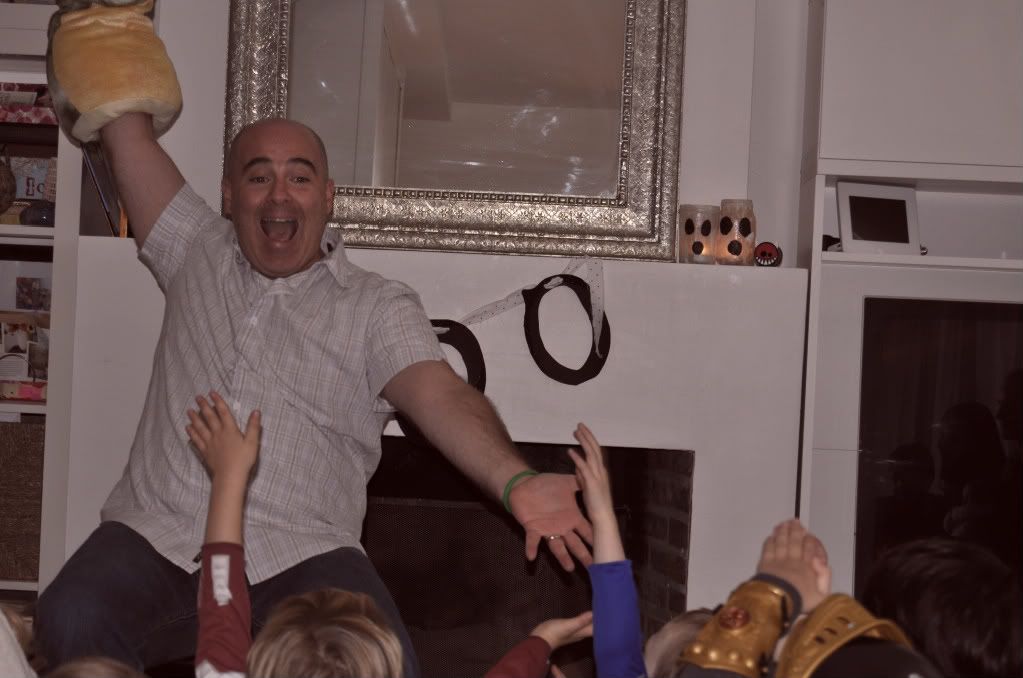 This is Matt Black, aka the coolest science teacher/entertainer you wish you had growing up! My science teacher was not fun or cool.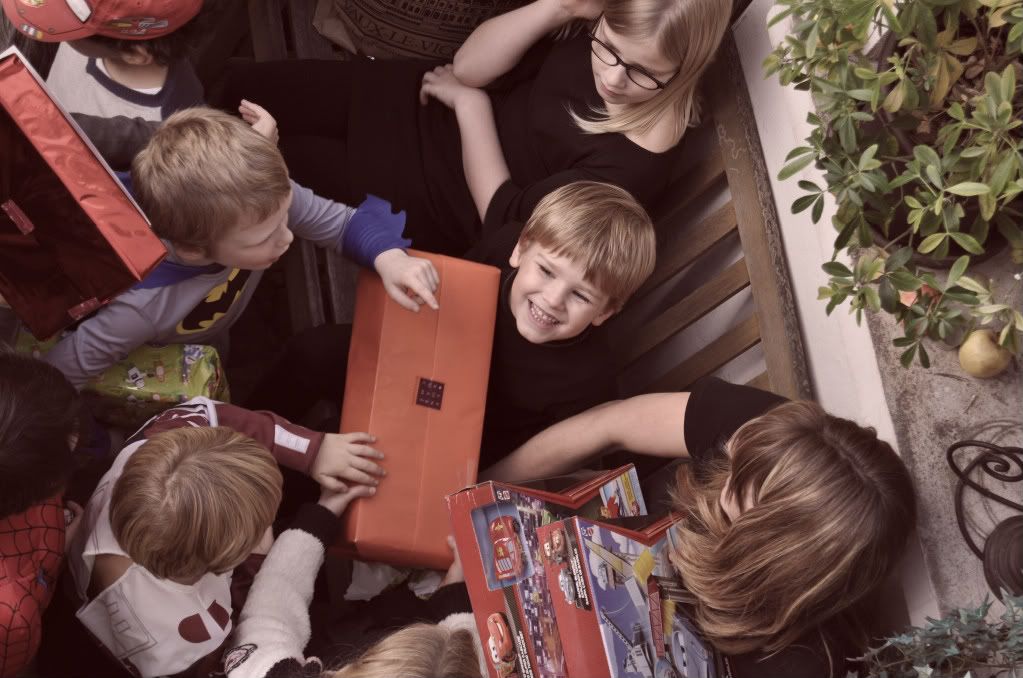 In Paris, kids generally open presents after their friends leave. We broke the rules.
He loved it
. I'm claustrophobic. I got a bit over obsessive about getting rid of the paper, it was my way of focusing on something else. Jaylee is very aware of my quirks, look at that face!
Brandon knows me well. I should have been up there taking the photos.
One little boy came up and said, "I'm leaving. Do you have a present for me?"
Why yes, yes, I do.
He and his sister have been playing ever since. Making sound effects for every toy.
Now they are passed out.
Happy Birthday little man!
Cheers.