Summer is in full swing here and I seem to be the camp leader.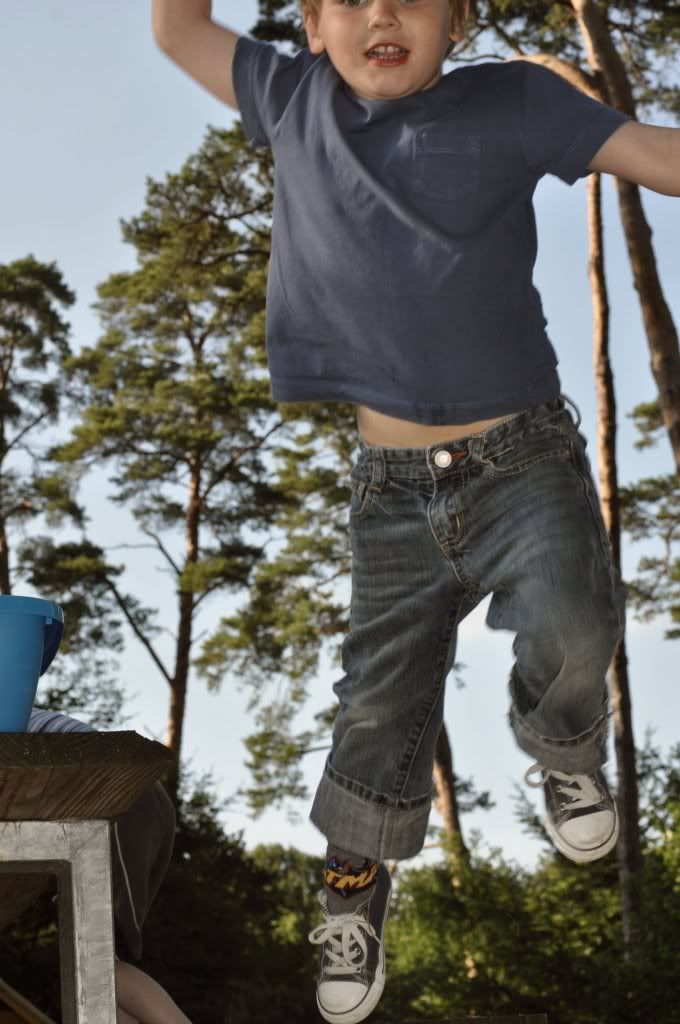 How people with 5 kids manage to blog everyday during summer, I have no idea, but I wish I had the energy. Actually, I wish I had an ounce of Aidan's energy.
So welcome to this weeks ramble.
We celebrated 4th of July Paris style in the park with lots of Americans.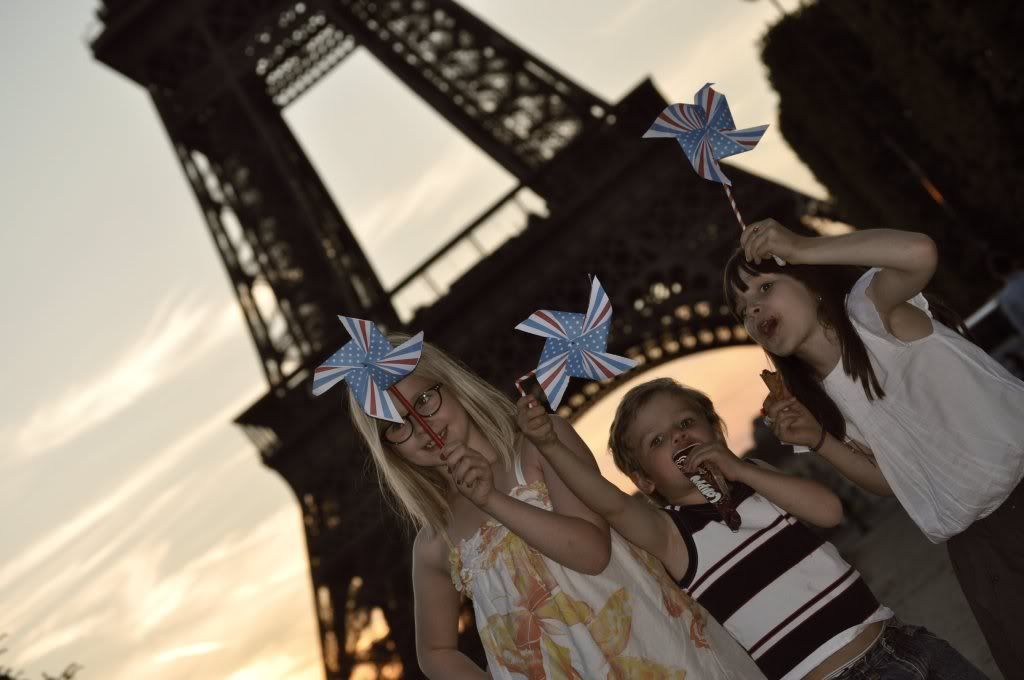 You can make those pinwheels at
Family Fun
. That site is filled with great stuff for kids!
Some tourists from Chicago came by and borrowed them for a photo too.
We've gone camping.
But sadly, we did not stay in one of those. The "family" wanted to go "real"camping.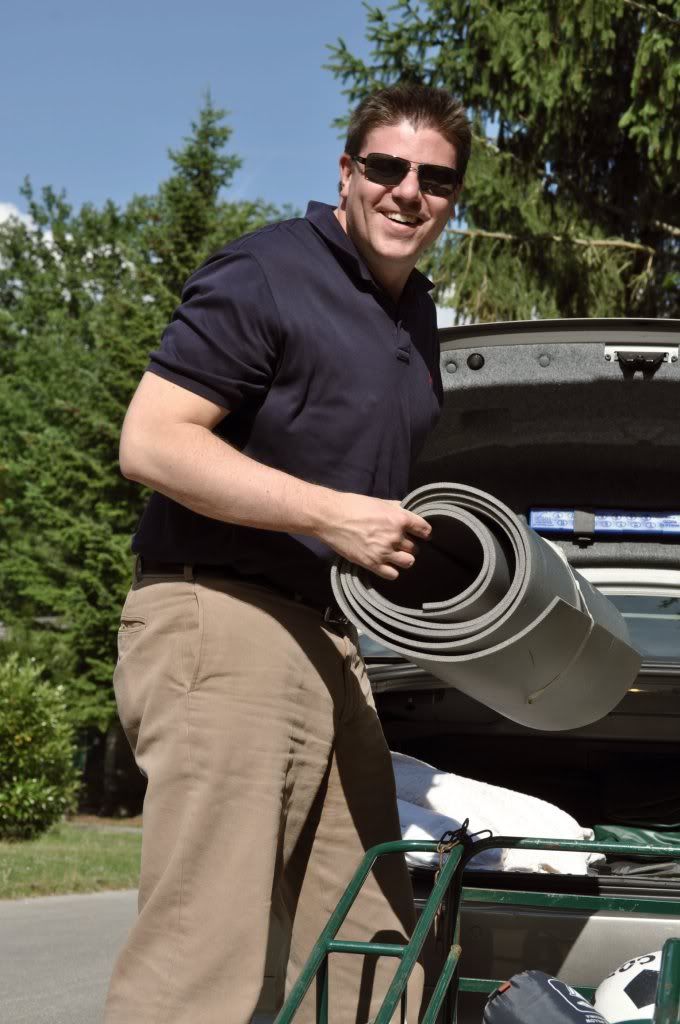 That trunk, he didn't pack. My thoughts on "real" camping, "If you don't own a pocket knife, you shouldn't go camping".
I brought my Fiskars.
Half way through packing I was so irritated that the only food that was packed was marshmallows and cookies. If I was camping at 5 months pregnant, we would be eating at the restaurant.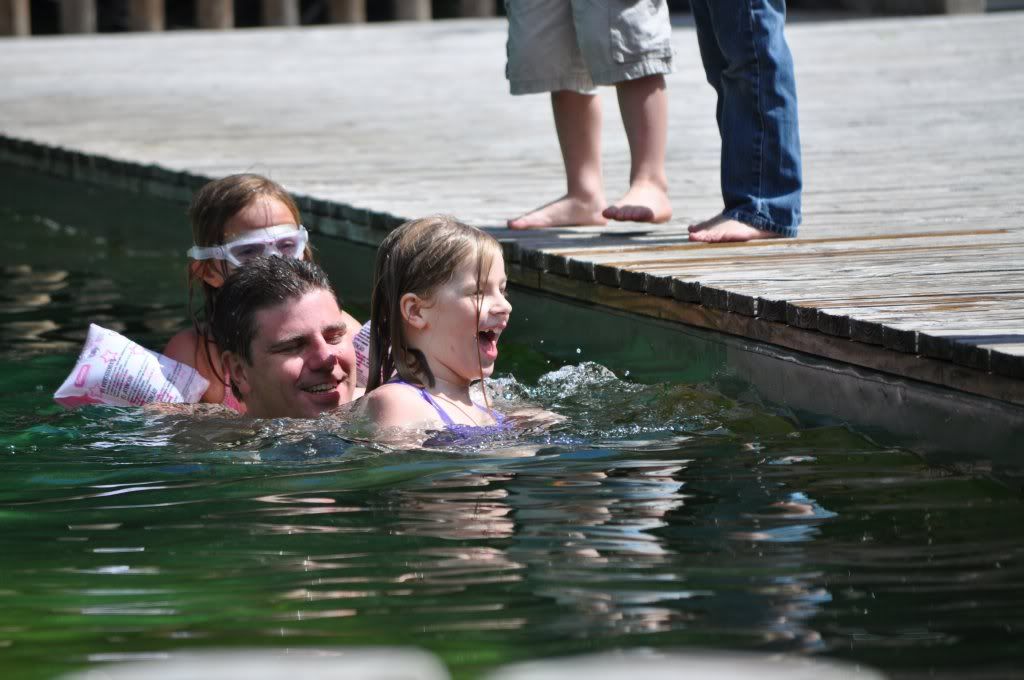 The kids did not share my irritation.
The pool was very cool, it was cleaned by a natural plant system, it was like swimming in a river.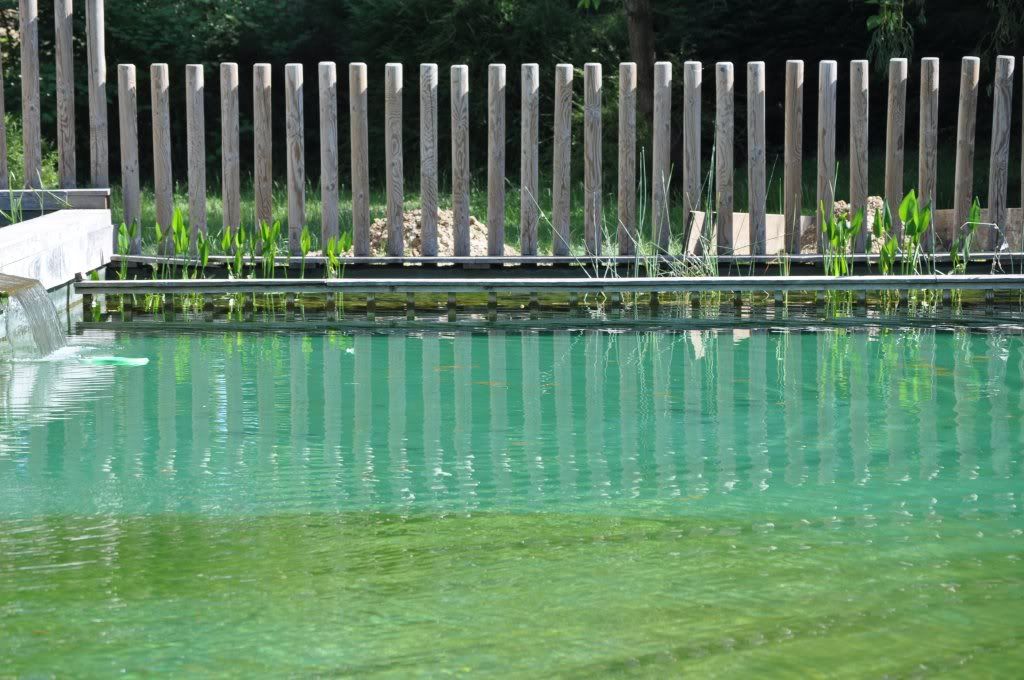 There was a fine layer of moss at the bottom, that made it very interesting.
The best part about camping is always the friends we make. The dads were talked into wagon races.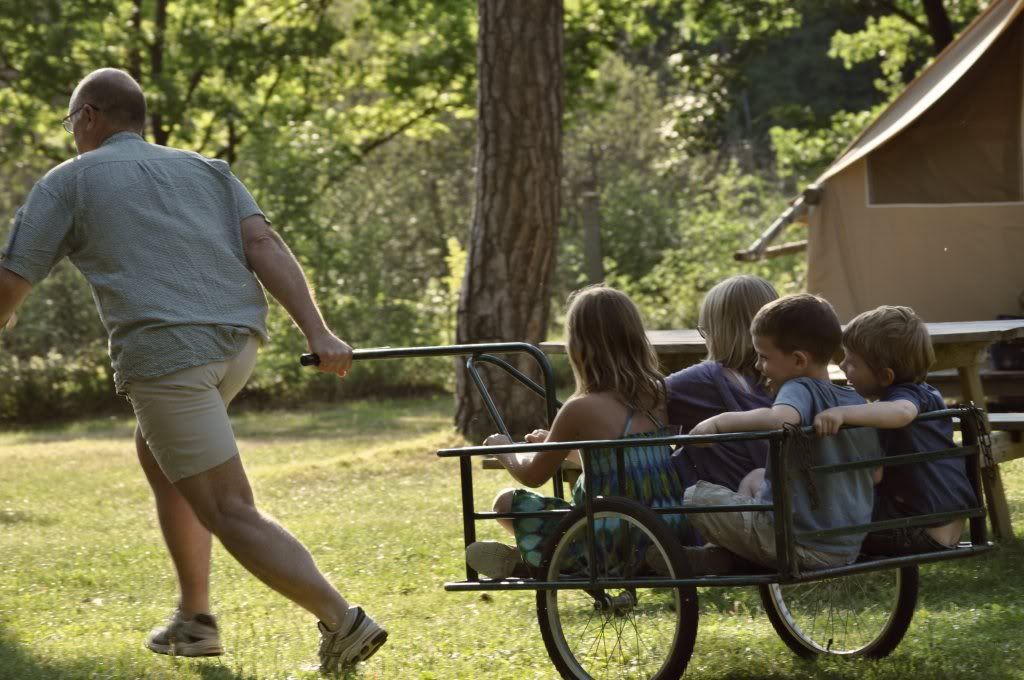 But, camping must come to an end.
Funny thing is the "real" camper was not around for break down. The pregnant mommy was.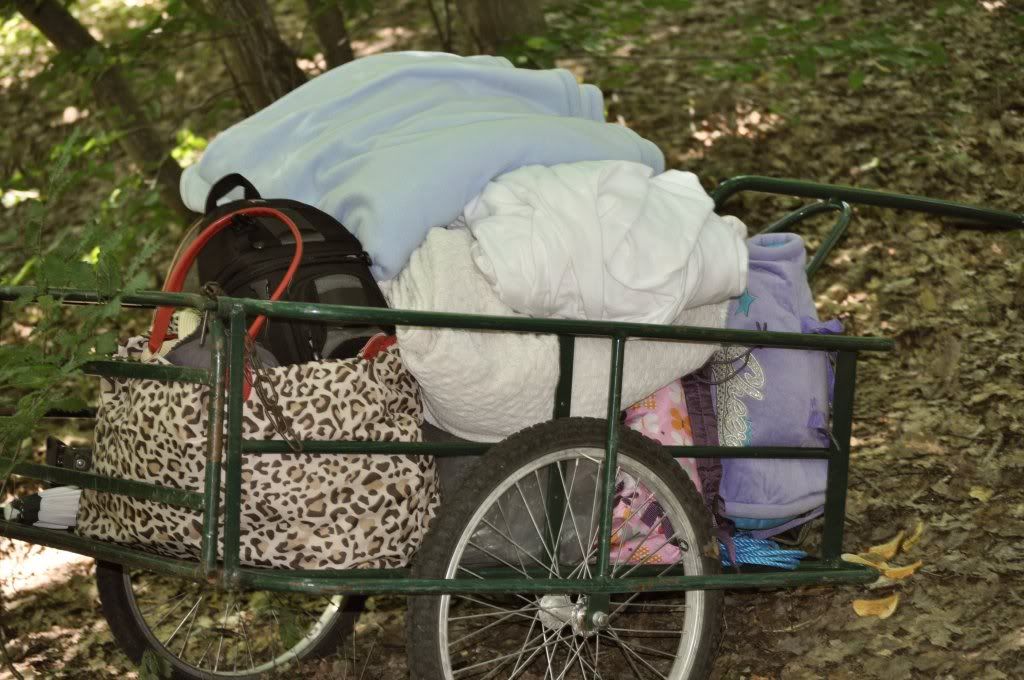 I'll give you another hint, "Mr. Camp" didn't pack that either.
Ah, but he always shows up in the nick of time.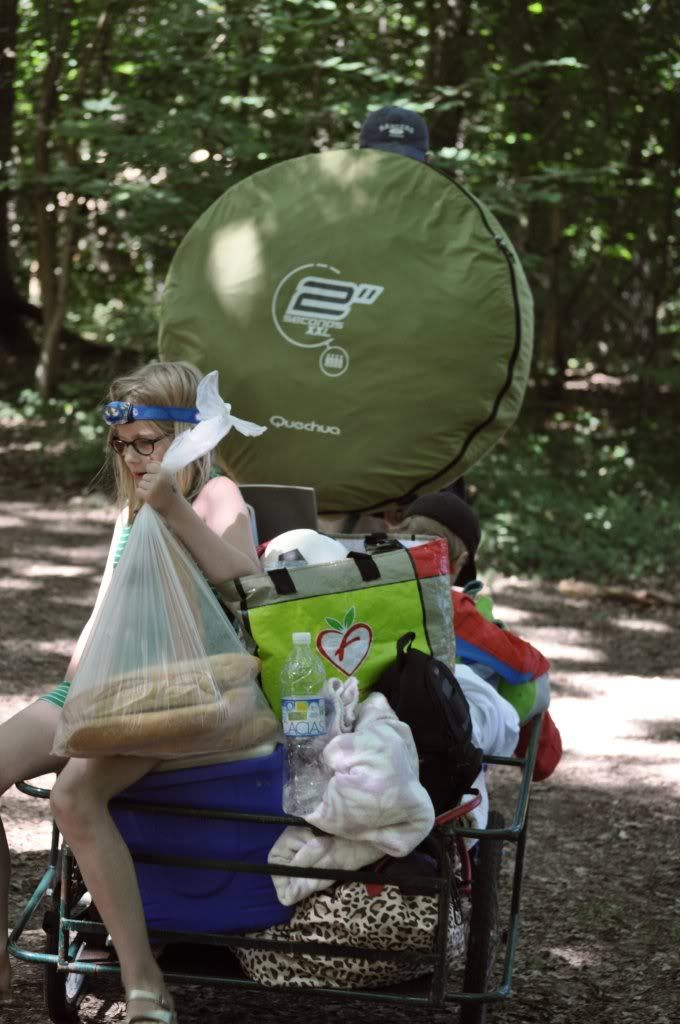 We've also hit the farm near Paris.
It is one of my favorite places to go.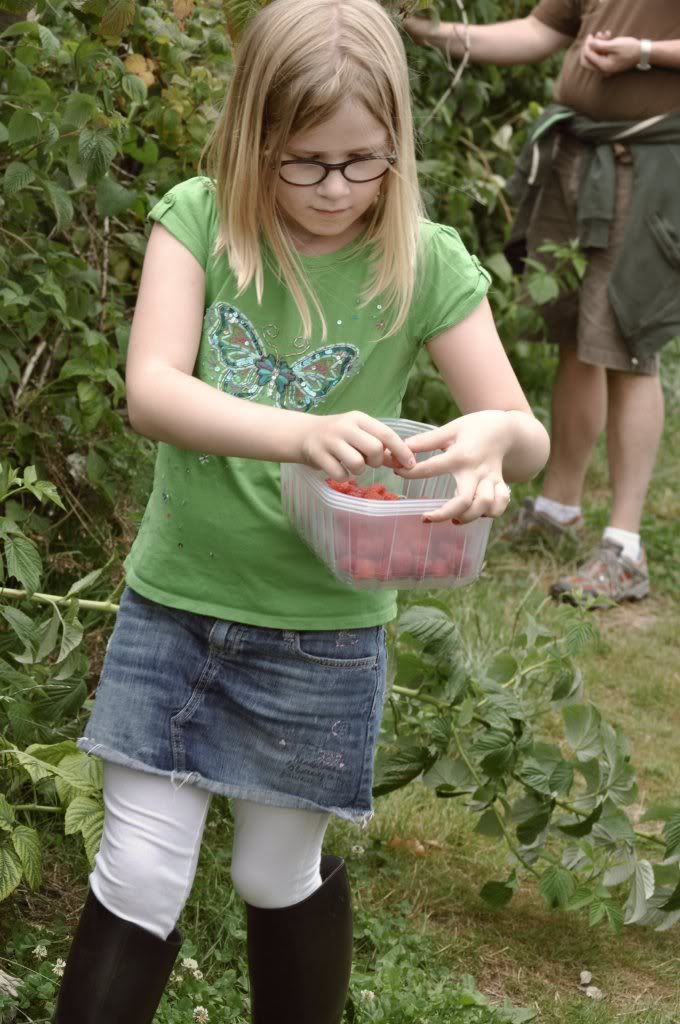 Someone is going through a growth spurt, waking up at night in tears with pain in her legs.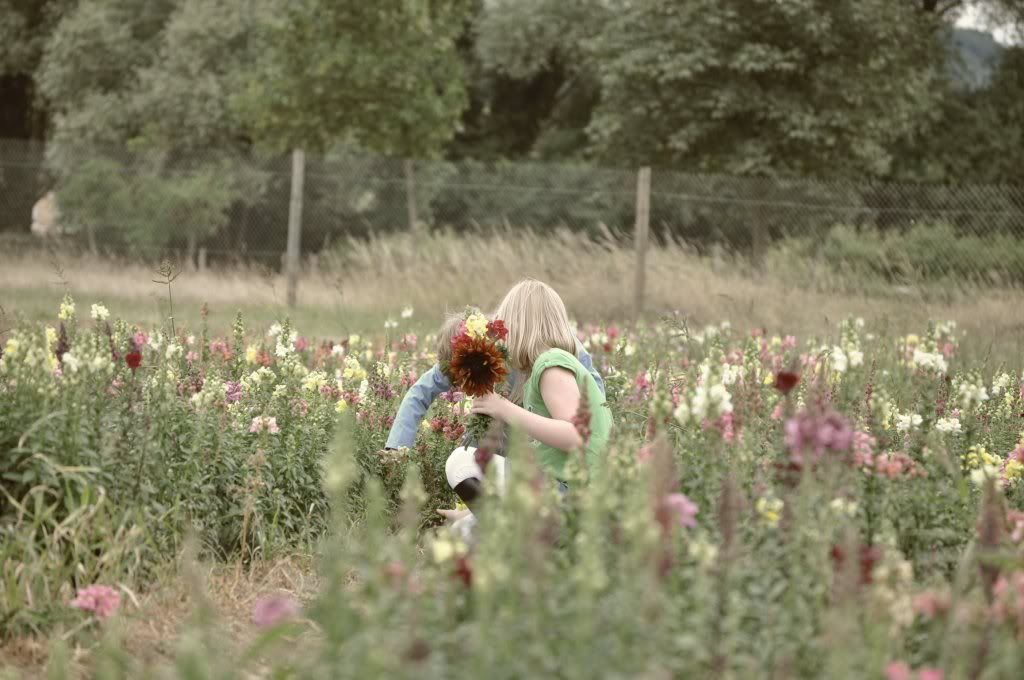 I love the flower field at this time of year.
I brought my Fiskars, again.
No, pocket knife required.
Cheers.