A birthday Slumber Party:
When the clock strikes midnight you get ice cream in bed!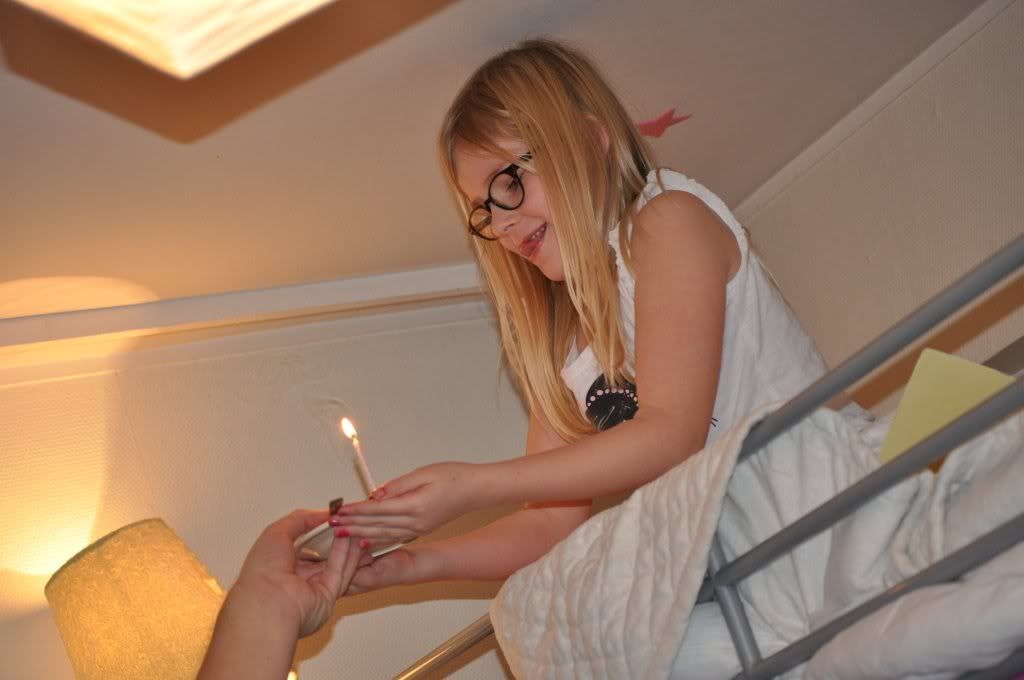 That made two little girls very happy.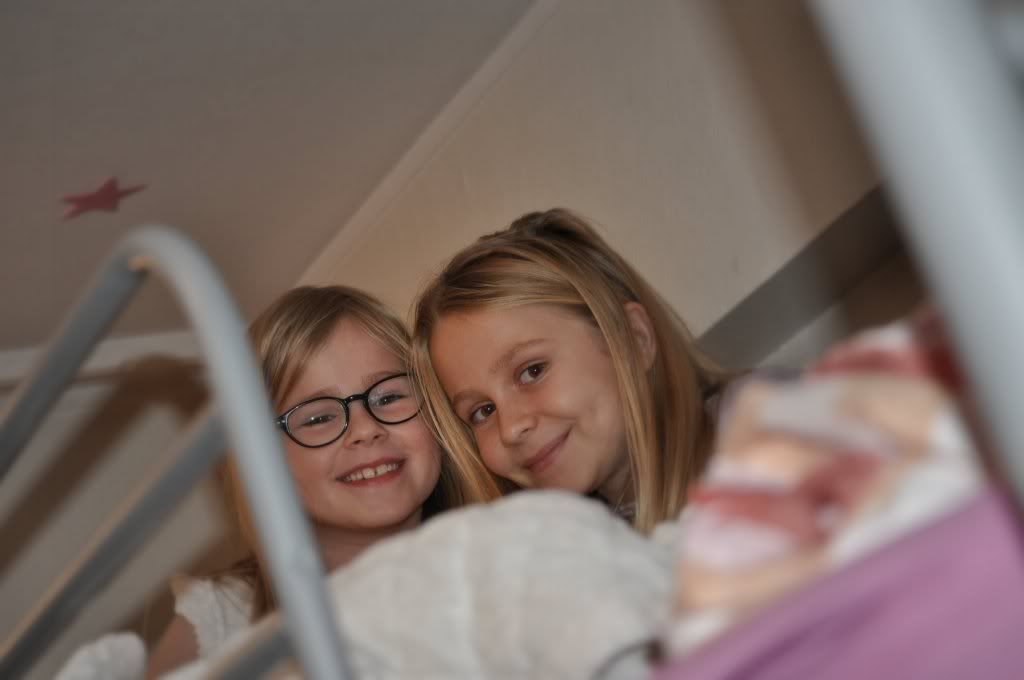 Birthday breakfast was a surprise! (I made these Friday while she was at school...do not attempt to do this on the morning of the breakfast!)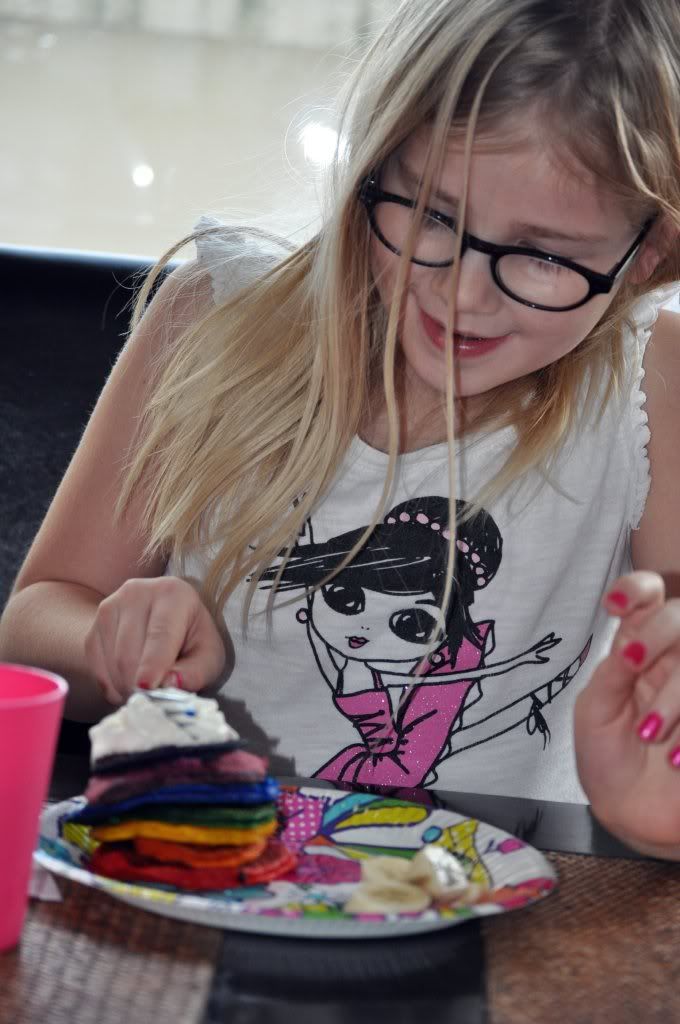 Also, if you invite a French/German friend, have a plain bagel on hand, because colored pancakes are not for everyone. Healthy friends never fear, they were homemade and full of flax seed, just a dab of artificial food dye, you know, to pump up the vitamin C. Trust me, she will ingest worse in college!
There was crafts.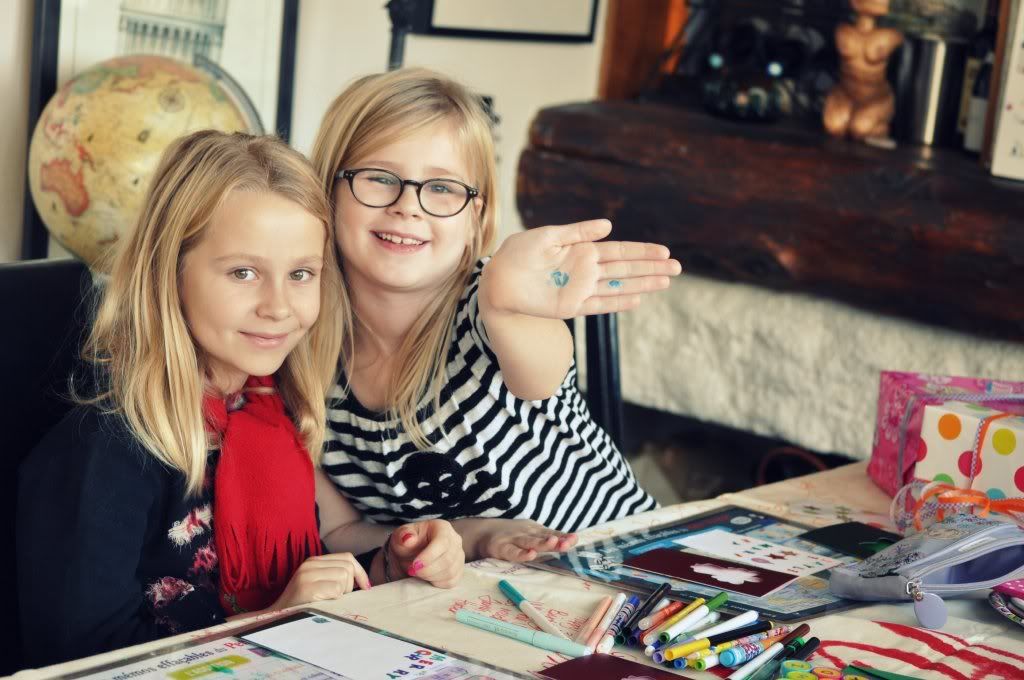 Decorations are a must!
Cake and presents.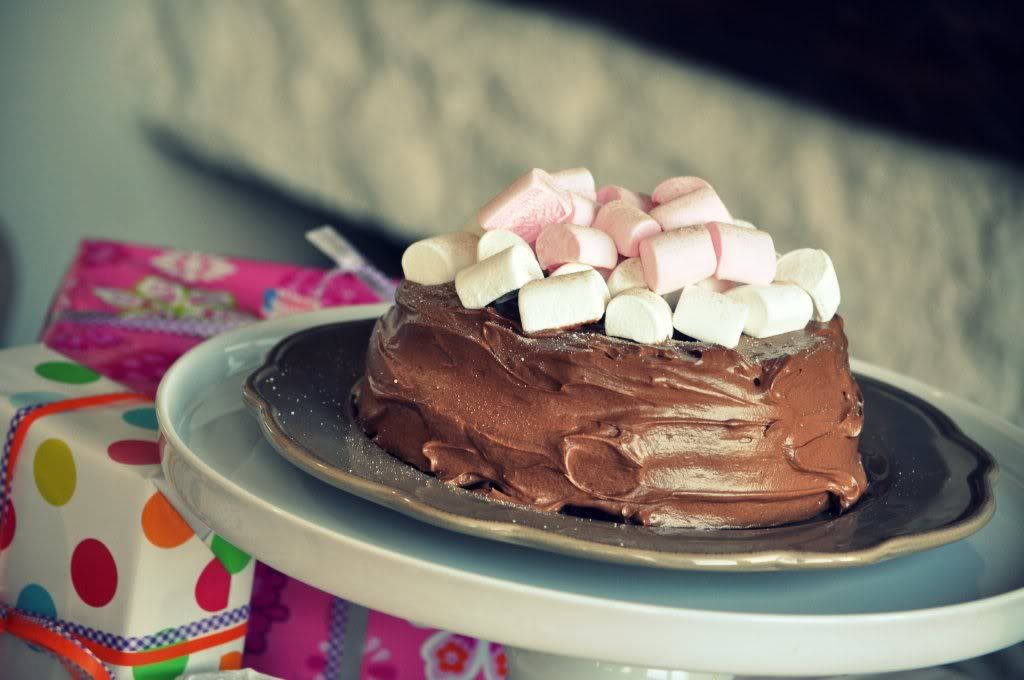 Of course there was candles.
Like every mom, I made them take pictures to commemorate the moment.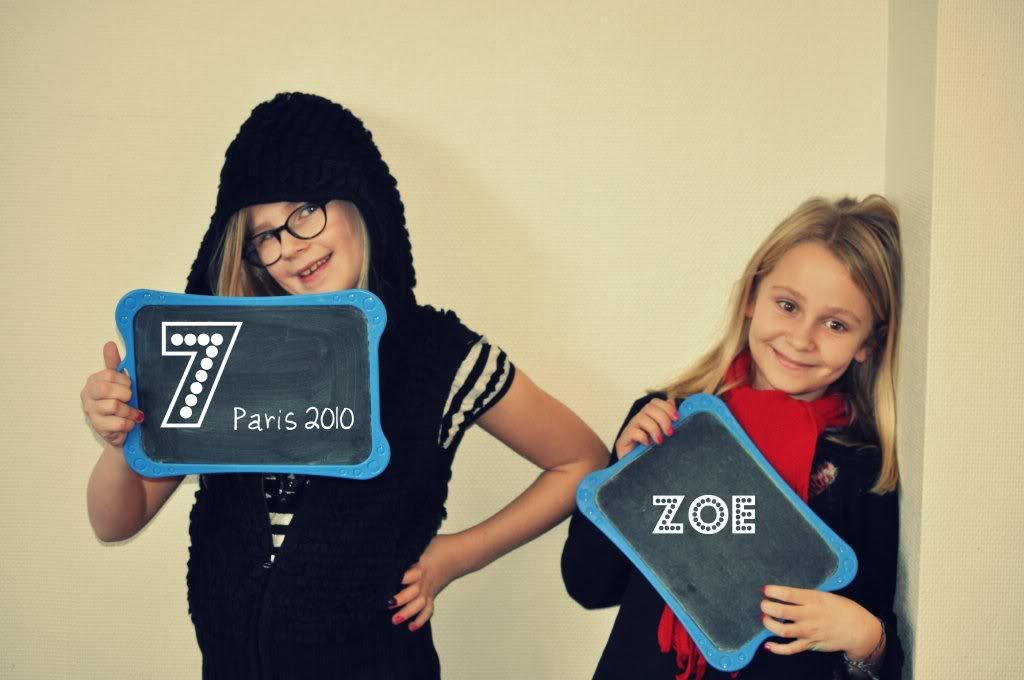 In the end there was one very happy little girl!
Cheers!