I took this photo at Louis Vuitton.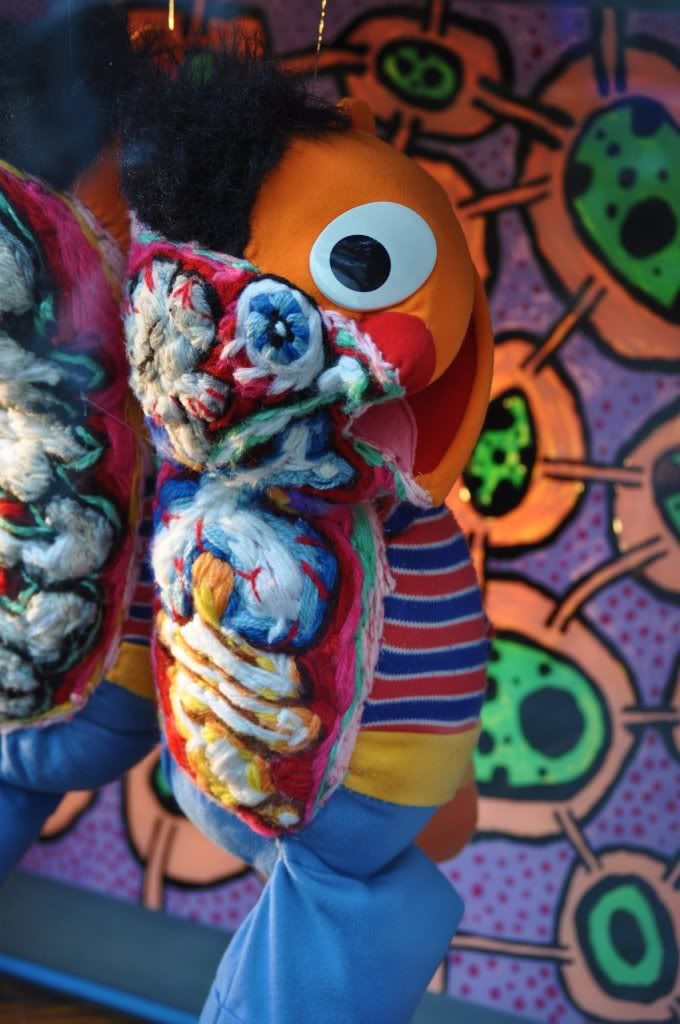 It is the inspiration for today.
A look inside my brain.
1. I went running today for the first time. I'm not a runner, but I figured with all the walking I do in this town it's now or never to see if I can actually run and not feel like I'm going to die. Turns out the city has conditioned me, I didn't feel like I was going to die, I felt good, empowered, loved trying out different strides and which one felt better to me. I ran along the river and for roughly an hour (including the walk home) not one soul needed one thing from me. It was good.
I downloaded
Couch to 5K app
for my phone, something about a British female voice saying "RUN" sounded so pleasant that I was happy to obey.
2. I'm officially threatening the kids with Santa and apparently they are smarter than I think. Aidan told Jaylee she was being "naughty" and she said, "Well, I got lucky last year. I threw a fit about my hair the day before Christmas and he still brought me presents."
3. I am loving these paintings I saw at a little cafe.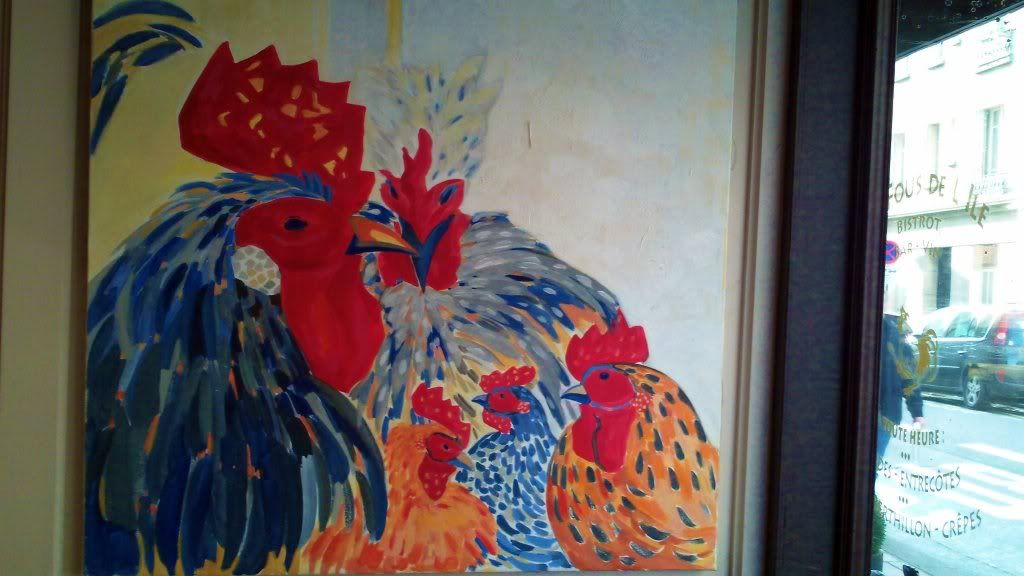 I love the bright colors and I love the muted colors.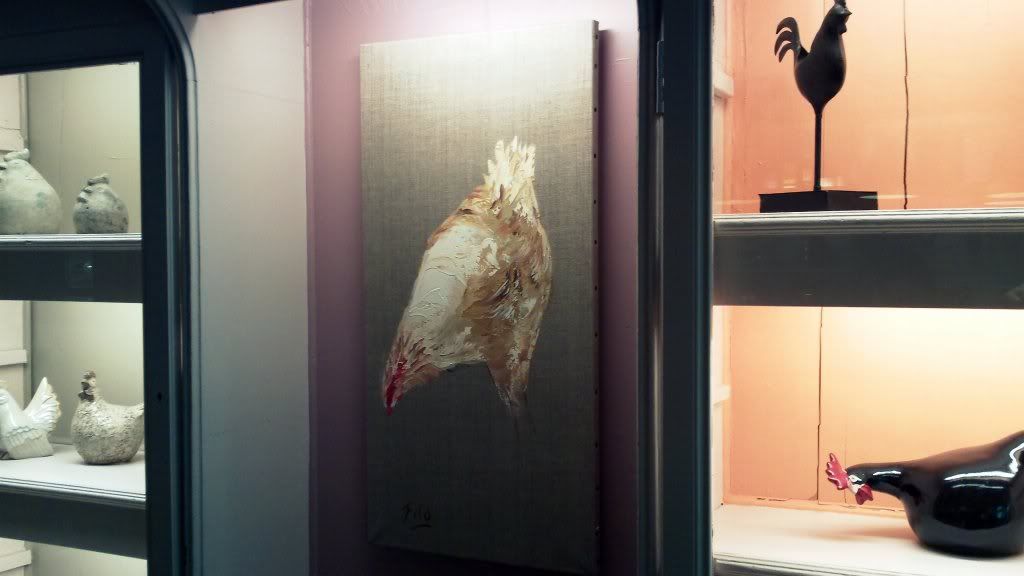 I had never seen paintings done on natural linen before we moved to Paris and I'm loving it. I think once I master running it is time to go back to art classes.
4. Herve, the next door neighbor fell and busted up his knee, so I offered to do their grocery shopping for them. The only request was whiskey for Mimi. They crack me up!
5. My house has never been so messy in my life and I have no sense of urgency to clean it. I have no idea why. The desk is piled high with "to do" as well as the ironing board, yet I have no desire to tackle it. My girlfriend says, "life is short and you don't want to spend your good years scrubbing toilets". She has a cleaning lady.
6. I don't use spell check anymore and none of you ever complain, I like you for that.
Cheers.