Caipirinha
=good.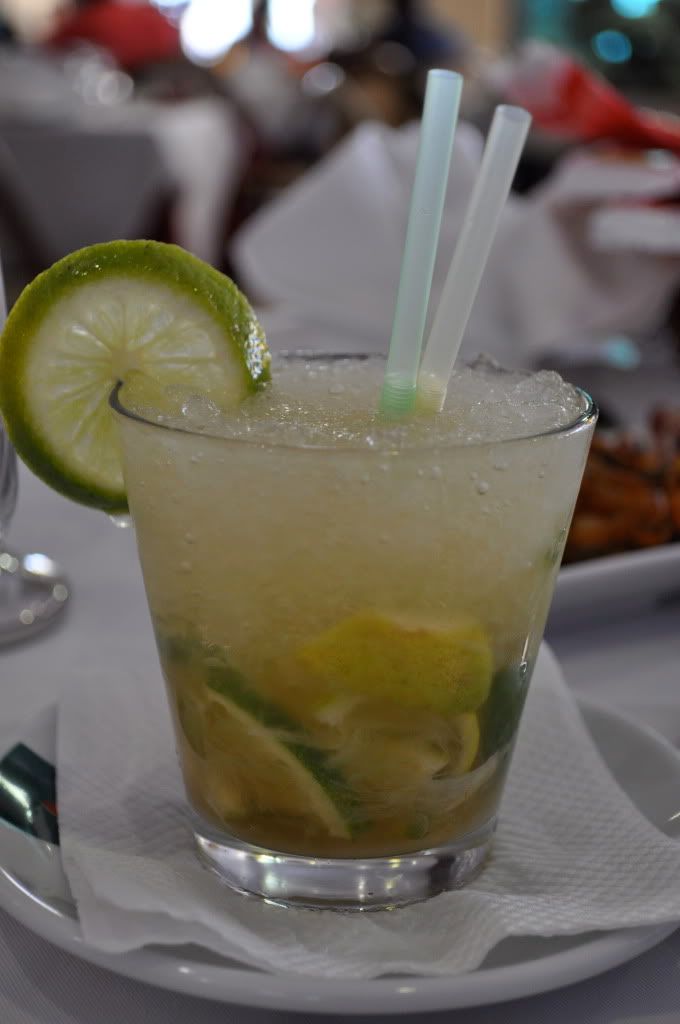 Bacalhoada
, Portuguese Salted Cod Stew=good.
Barnacles
=uh, not so good.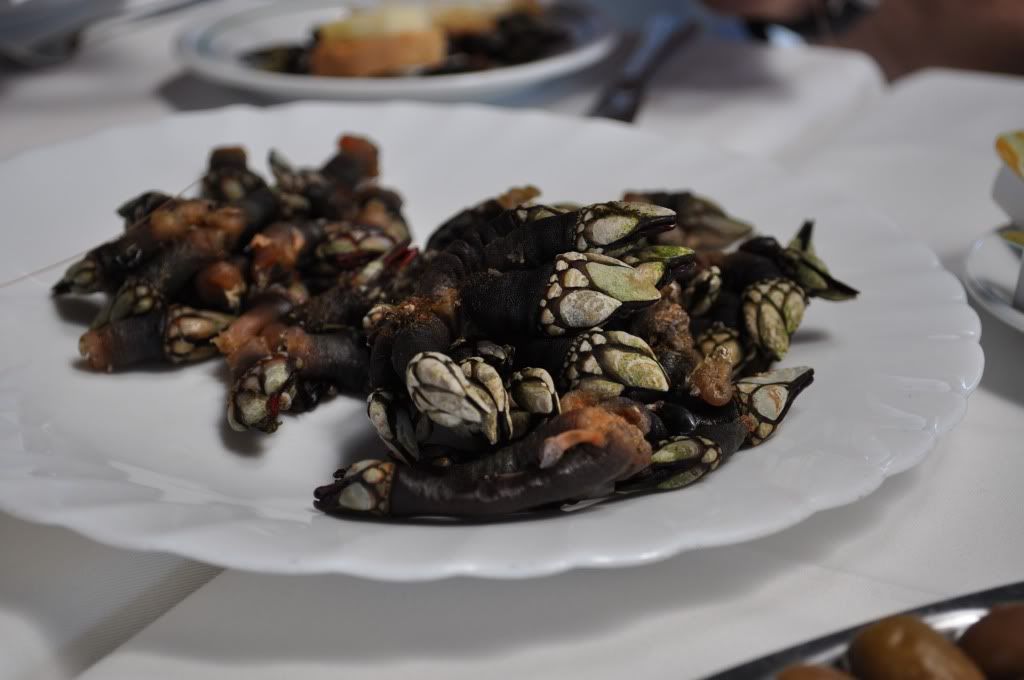 We call this one Dory, but we have no idea, but it's yummy too.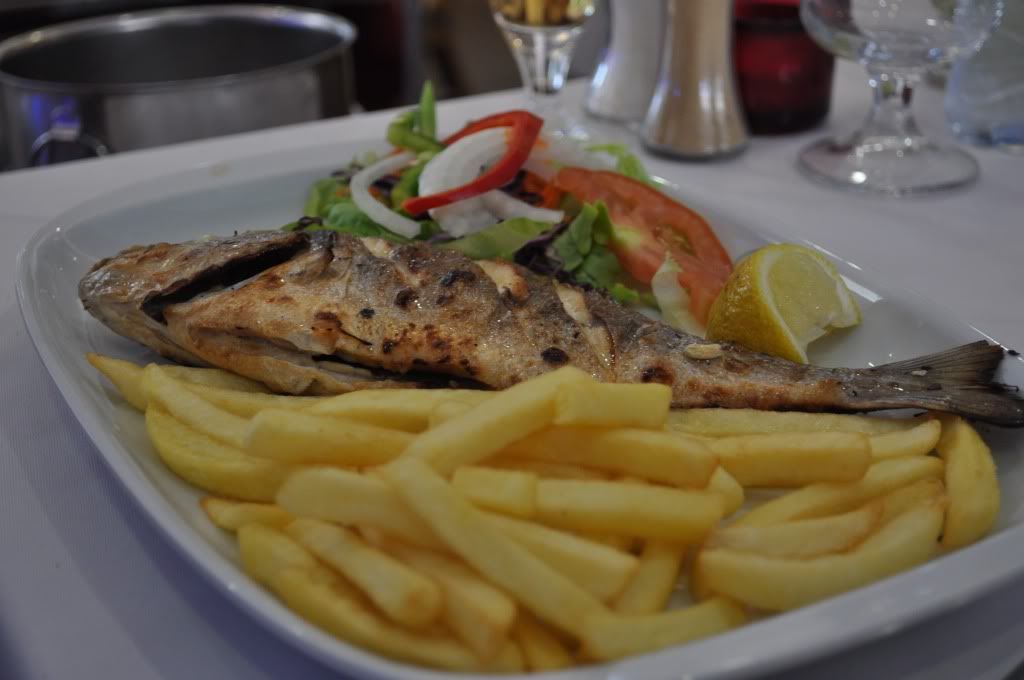 Another added bonus of Portugal, blue water, very, blue water.
No cabana boy, but we pressed on. When will the rest of the world follow in Mexico's footsteps?
Viva Mexico!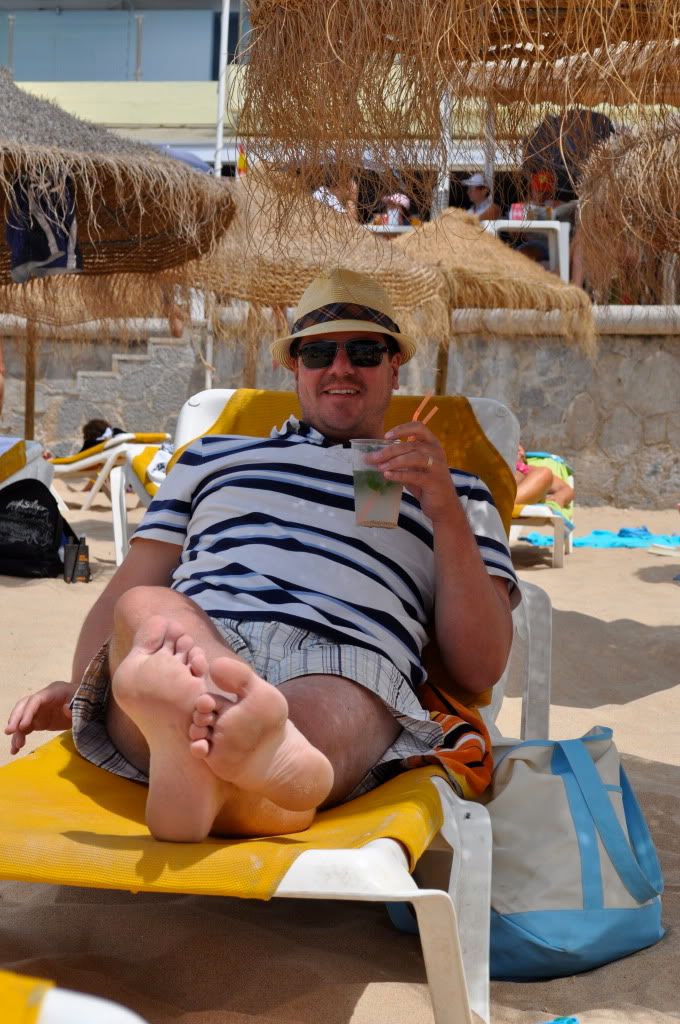 Sunscreen break.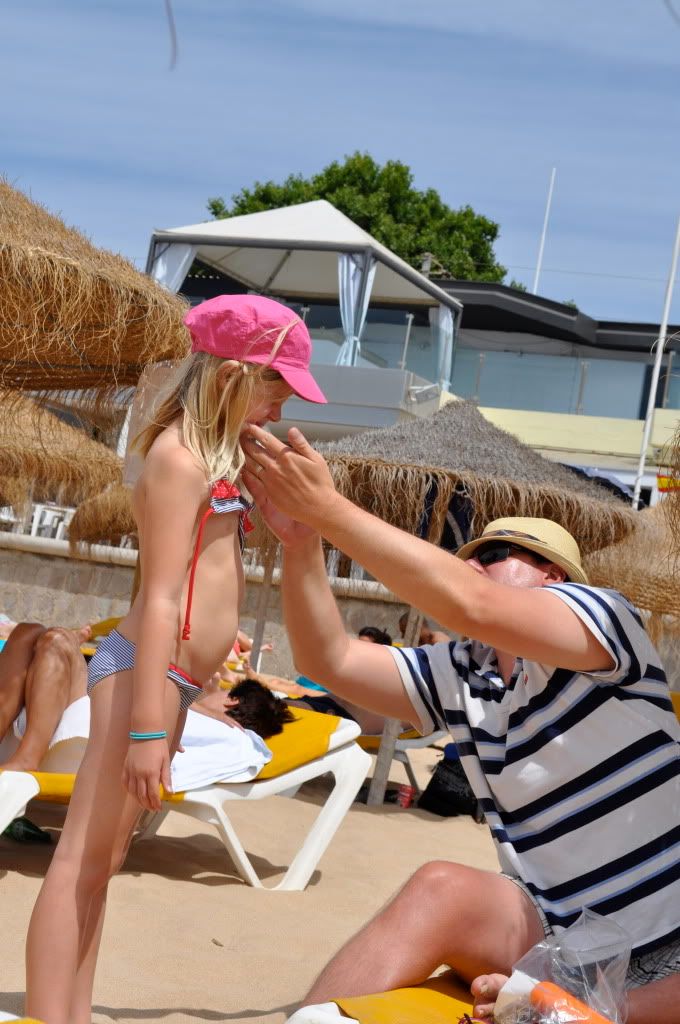 Everyone has there limits, this is Memaw turning down wine.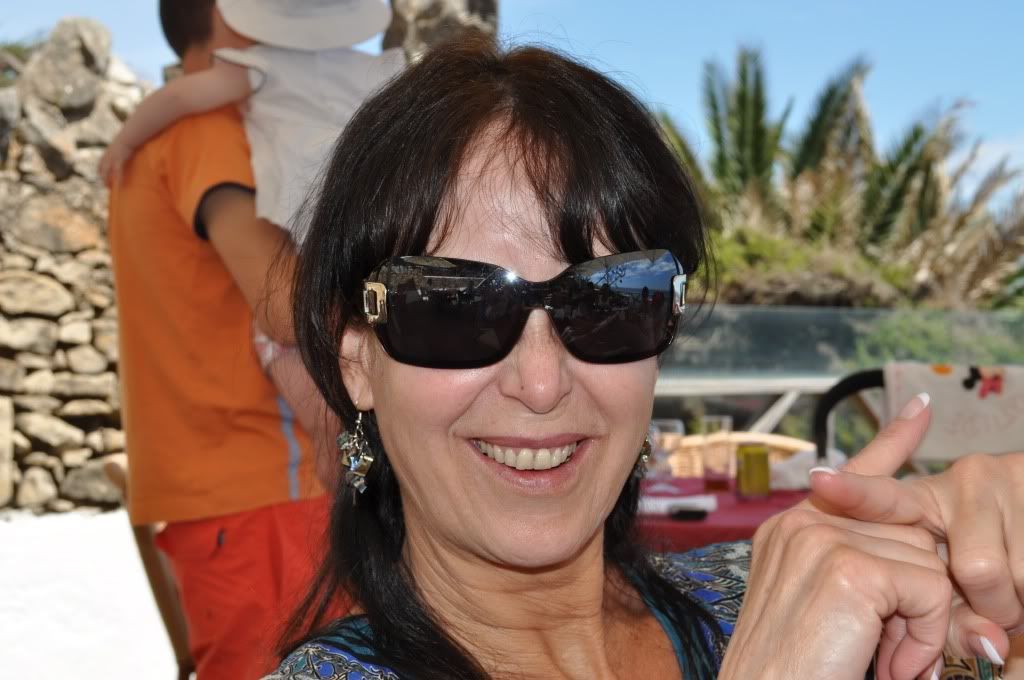 So we started on Mojitos and we were all smiles.
Mojito's don't do a thing for this guy, but a bike hits the spot.
Nightly family bonding=good times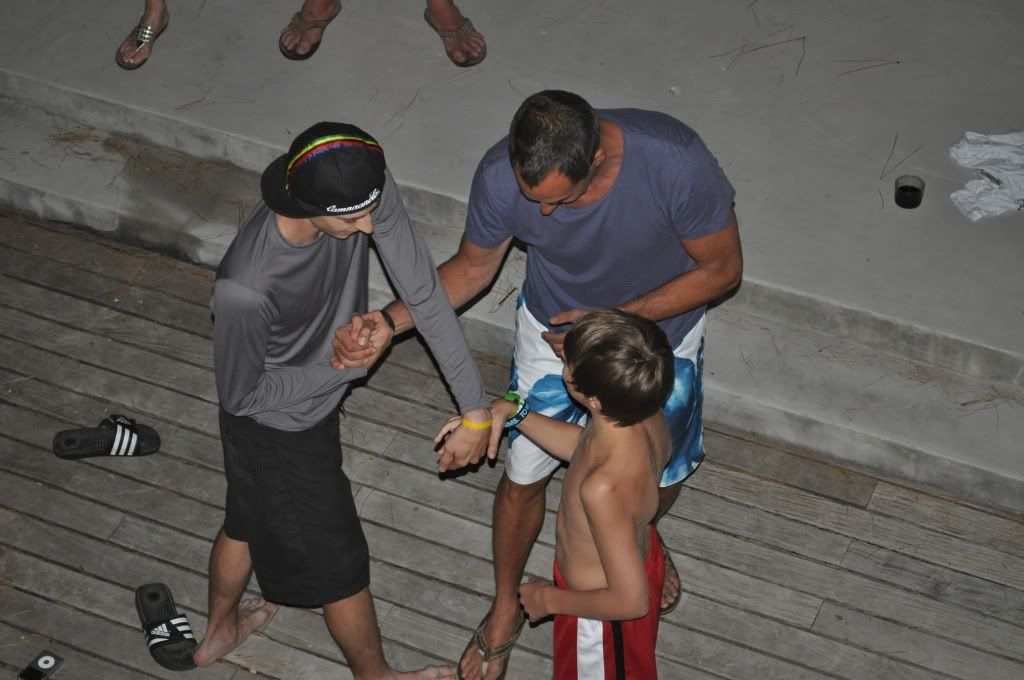 Cheers.