Spring is fast approaching in Paris. It is beautiful. I love spring.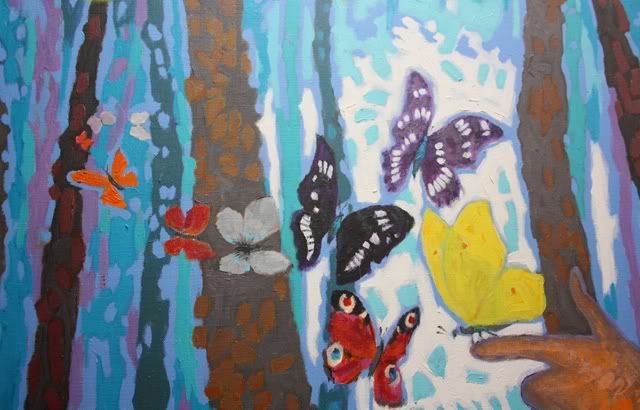 It makes me feel that life will be okay. Winter in the city kicks my ass. But before we welcome Spring I have to say a goodbye I've been putting off.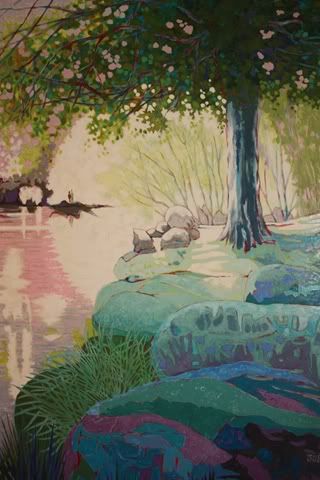 We recently lost our dear friend and neighbor Herve. He is the amazing artist behind these paintings. If you look closely in the one above you will see two people in the distance. The title is "Nous Deux au Jardin". Mime called Herve her tresor (treasure). I think that is the perfect description of the one you love. In their flat there is a picture of the two of them when they where much younger. I asked who it was and she explained that it was indeed them in their youth. They were fresh faced and dewy. She explained it was very hot in Paris and a friend had stopped by and snapped it of the two of them while they were lying on the floor. When I saw this I immediately thought of Mimi and Herve:
Reflections
He and Mimi are like grandparents to the kids and if I'm perfectly honest to Brandon and I as well.
(Excuse the crazy eye in me, I had just finished cooking Thanksgiving and I get a bit of the crazy eye after making gravy. Gravy is stressful.)
They were our soft place. Everything you can imagine a storybook grandparent to be they were. Mimi bakes the perfect quiche, paints, knits, always has goodies waiting for the kids after school and to top it off a drink ready for Brandon and I.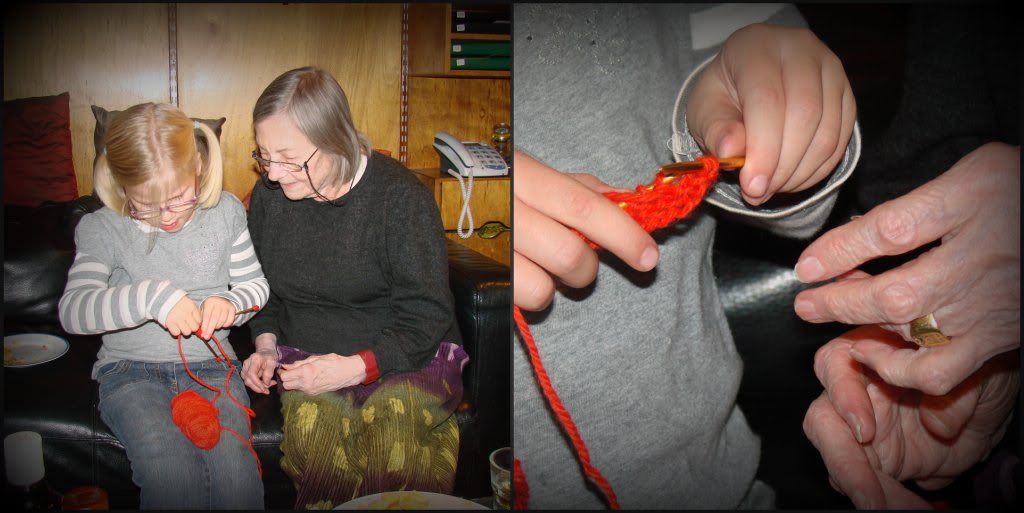 Explaining to the kids that Herve had died was not easy. Jaylee understood, but Aidan doesn't understand it 100%. So we did what I think Herve would have liked best and we painted for him.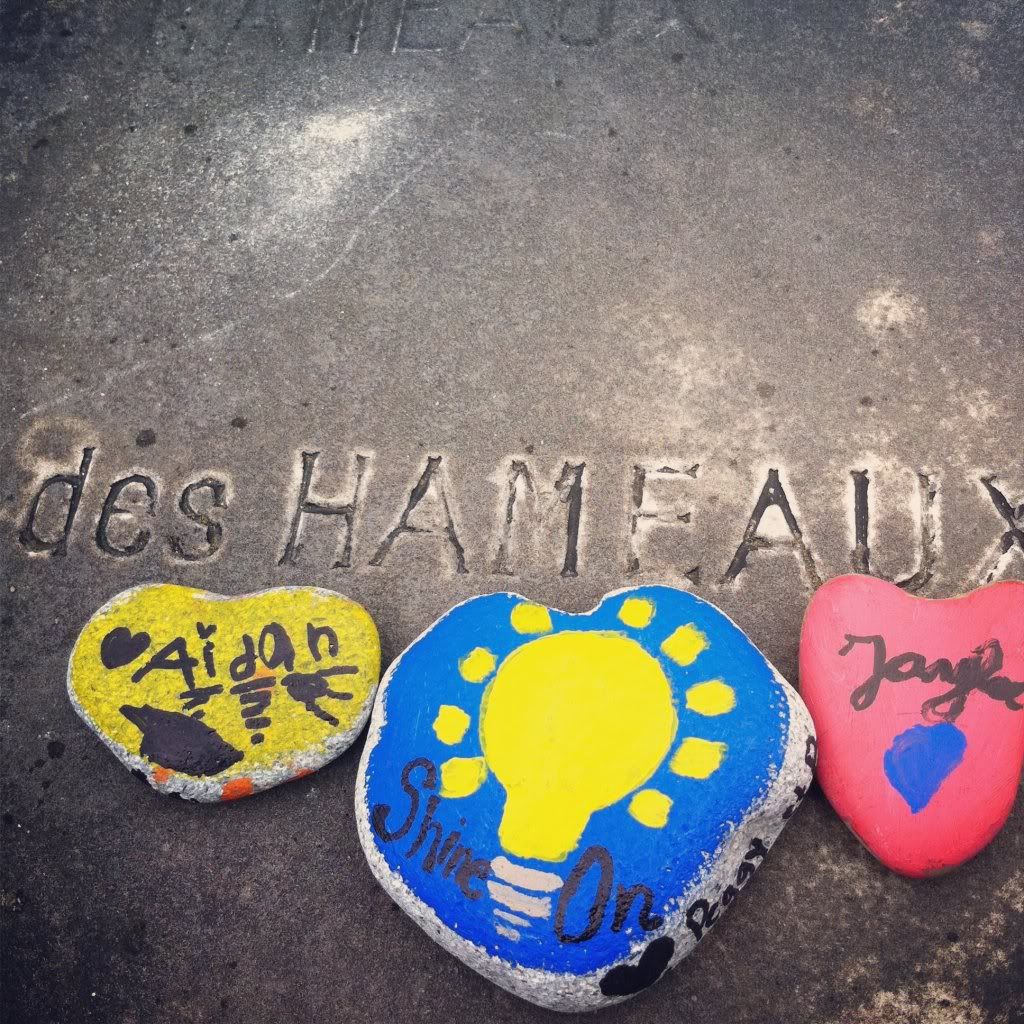 Jaylee gave the grave a hug. Heartbreaking and heartwarming all at the same time.
Sante Herve, you are loved and will be greatly missed!