I'm not even going to apologize for tardiness on posting.
Let's consider it the norm for a while.
On to the ramble, I've had two glasses of red and a bag of chips (plus pistachio yogurt, chocolate yogurt, chocolate square and a chocolate dipped oreo)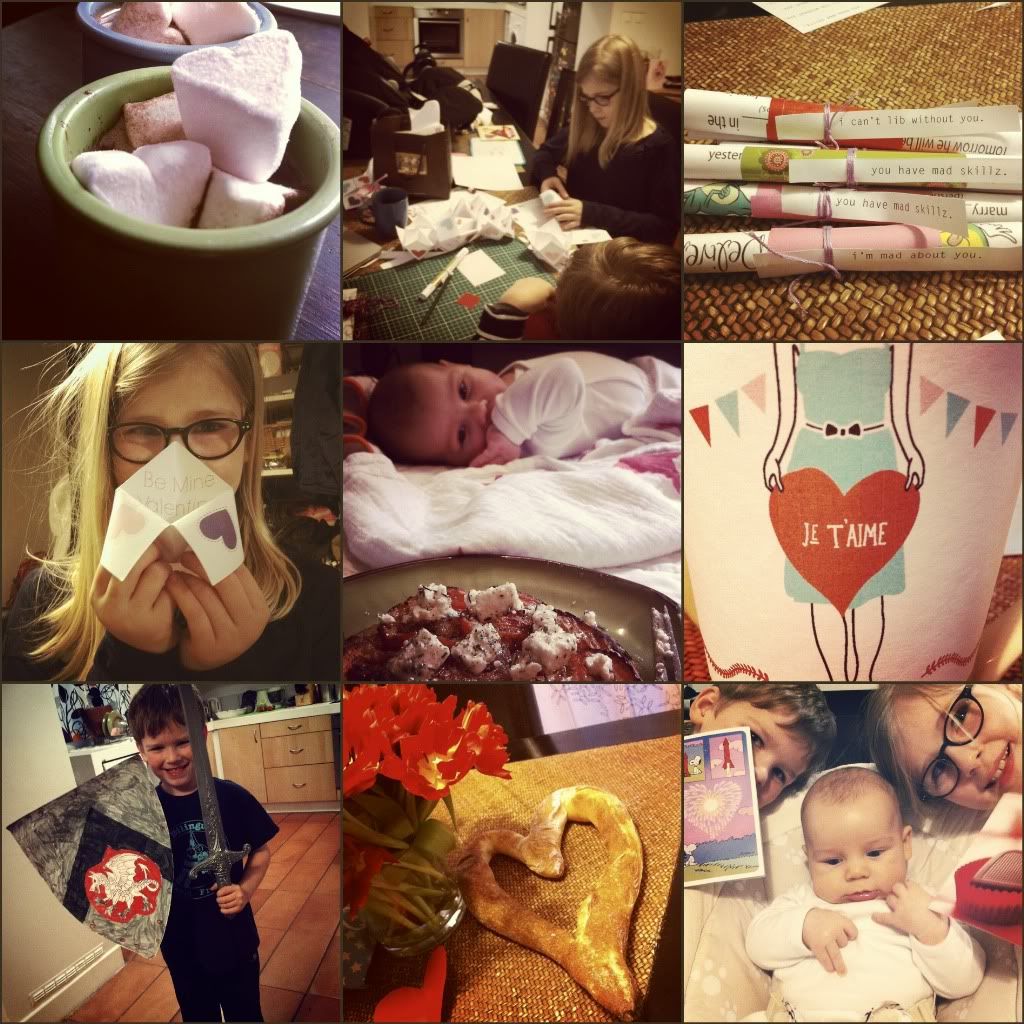 I hate store bought Valentine's for school exchange.
Call me a snob, I don't care.
Design Mom
had great ideas and we happily used them.
Eat Drink Chic
. Very cute cup cozies, in French no doubt.
Valentine's Day Picnic with Nolan.
Bread in the shape of a heart. Only France. Great I might add.
Someone has a knight obsession and it's not me.
The French postal Gods hate me, but they love my cousin Laura, her cards arrive on the exact day of the event. Amazing.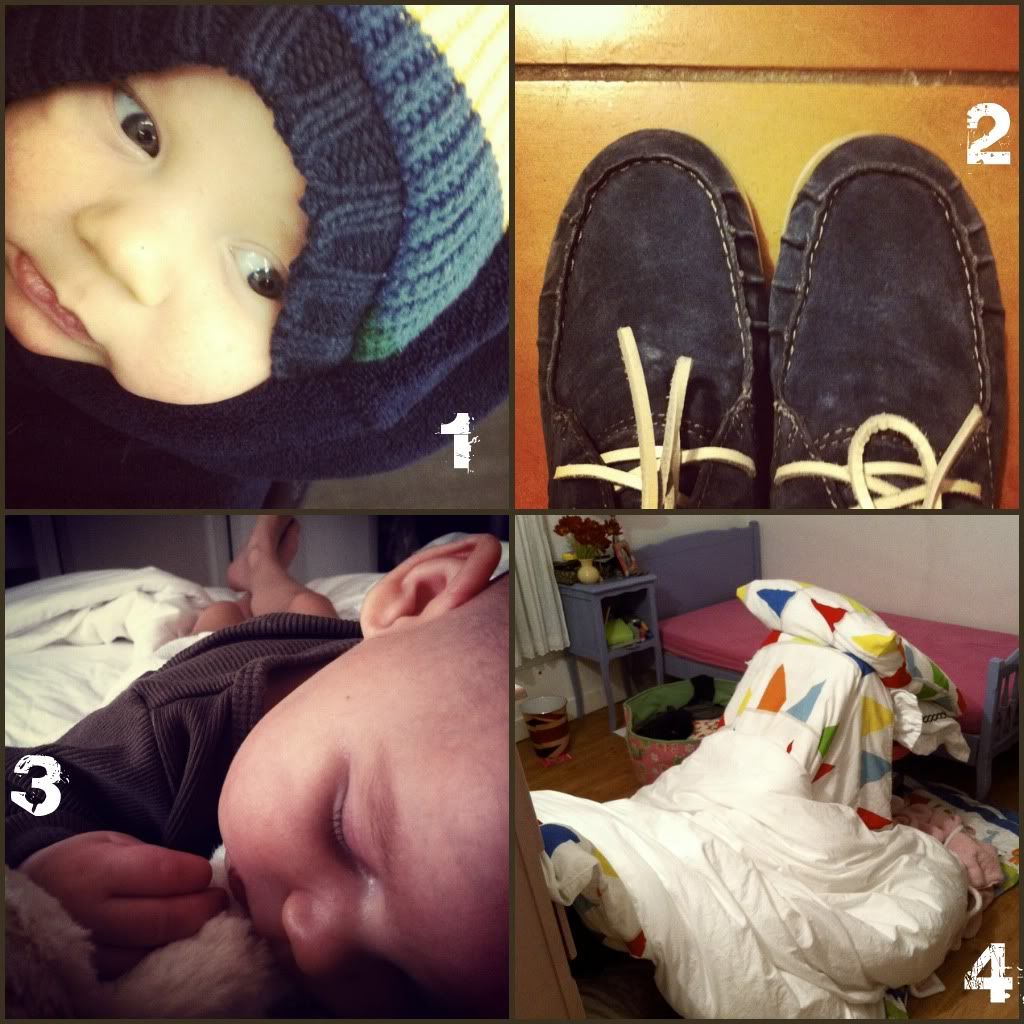 1. Metro mornings
2. New blue suede shoes
3. Best part of the day
4. My kind of camping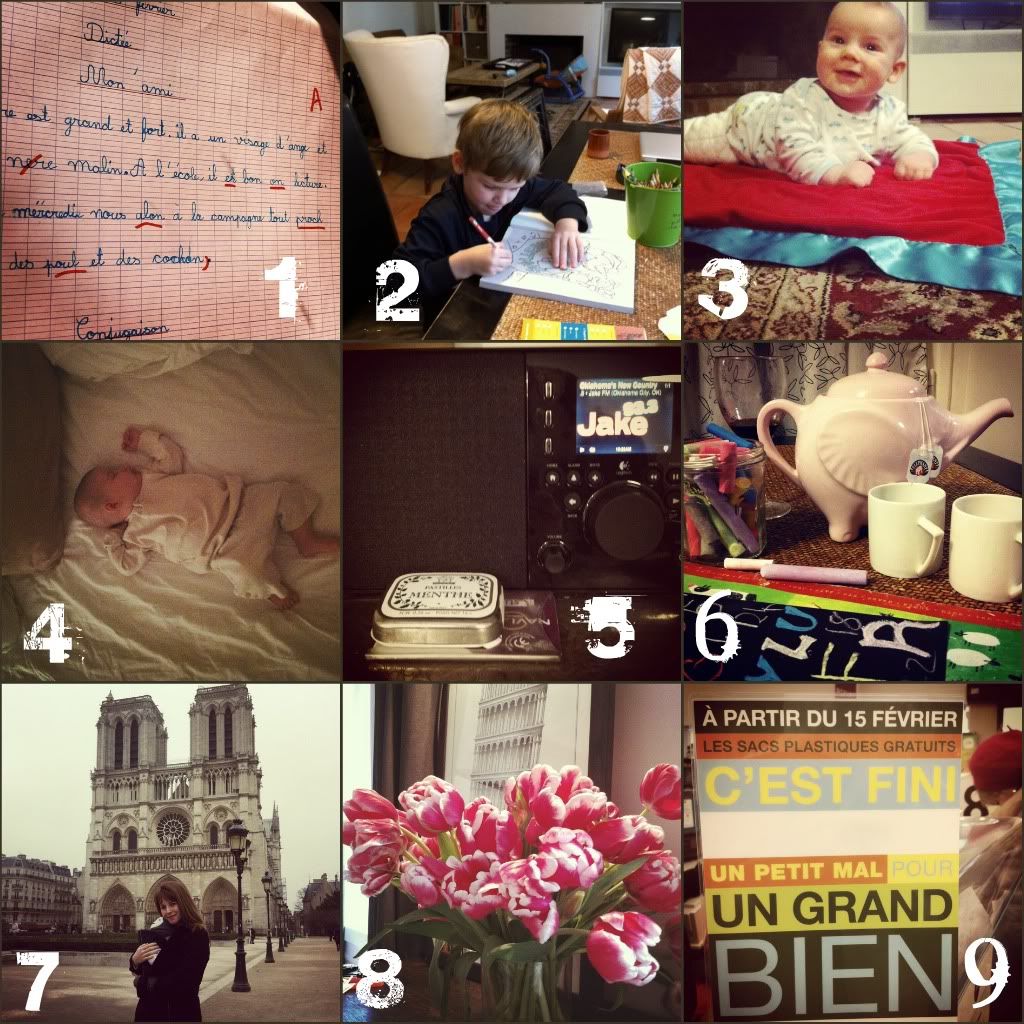 1. Her handwriting is amazing
2. Mad coloring skills
3. Strong
4. Baby LOVE
5. SqeezeBox on ALL the time
6. Night Life chez Rice
7. It's official, he can travel, fresh from the Prefecture de Police
8. 50 tulips, 10 Euros. Sweet deal
9. A little bad for the greater good
Cheers