Jaylee and I went out shopping today. She has out grown just about everything! On our way out she had a lot on her mind:
"Mom, you were a lot more beautiful in the hospital. You didn't have those purple bags under your eyes. But, I was happy that you came home because I missed your food."
What I wanted to say, but didn't:
"The hospital has drugs and night nurses."
She wasn't finished with me.
When we got home, I said we could have a snack, a healthy snack, because we could all stand to drop of few pounds since the holidays.
Her interpretation of that:
"Well, you have the most to lose."
Thank you.
Was she done? Nope.
We went out again in the afternoon and walking down the street, she had this to say:
"You know you have those purple bags under your eyes today?"
So, there you have it. I may cook and bake well, but apparently I look like hell;-)
You know those birthing pictures of women who look fresh and perfectly put together during and after child birth? Well, I have never been that girl. Giving birth hurts until you get the drugs and apparently my daughter thinks that is when I look my best.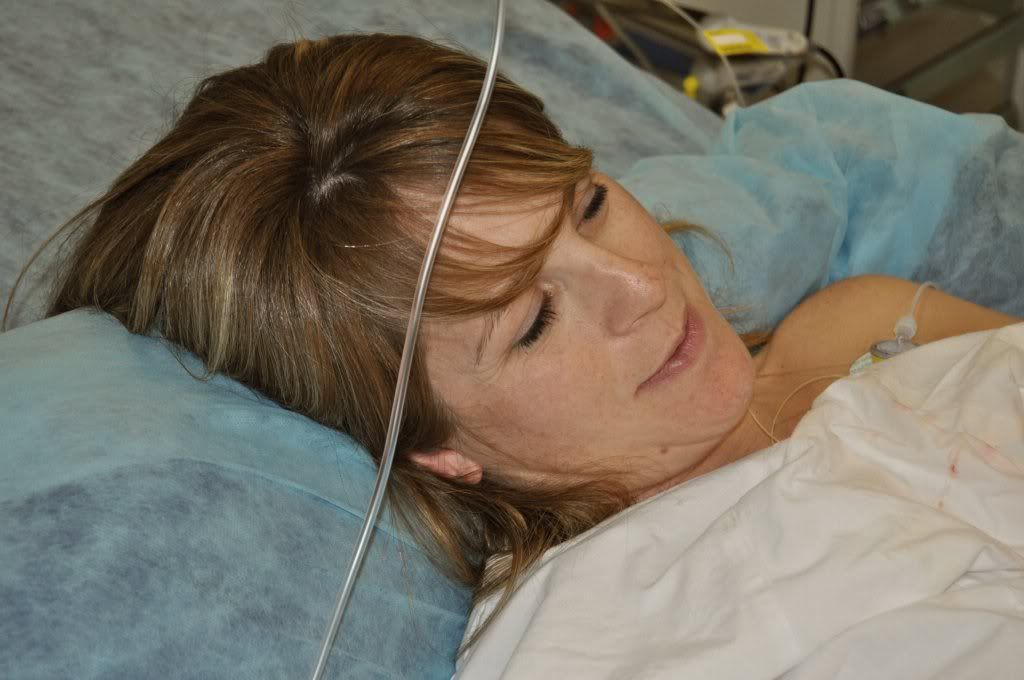 Because I looked like this for a day or so.
Just that my hair got worse, because in France when you nurse a child, they feel you should get more drugs. I didn't want to be rude and say no.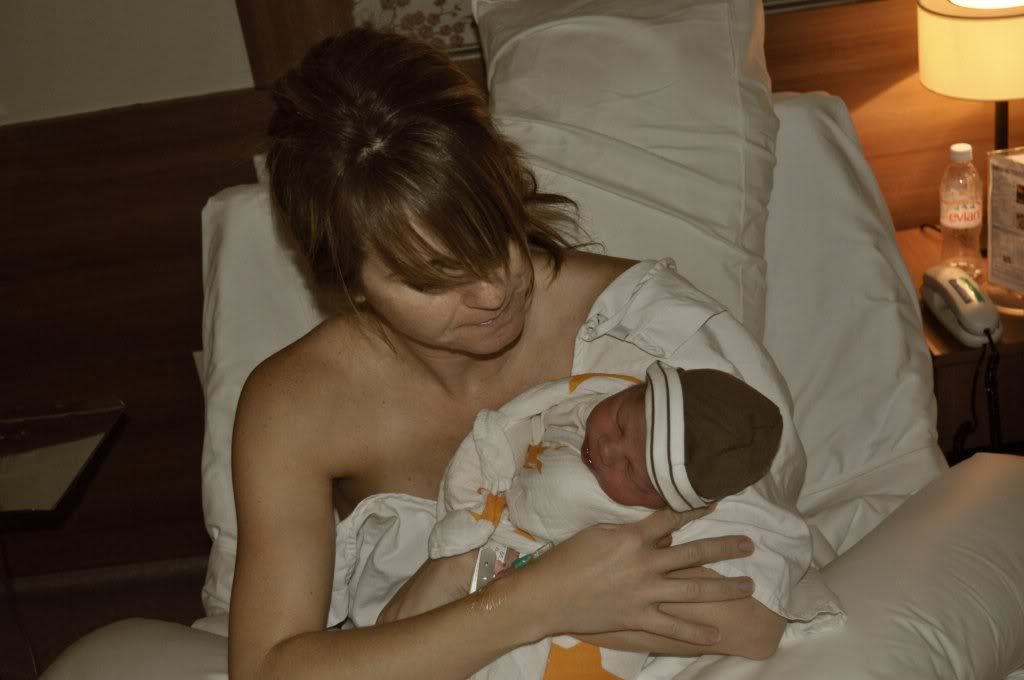 Cheers.