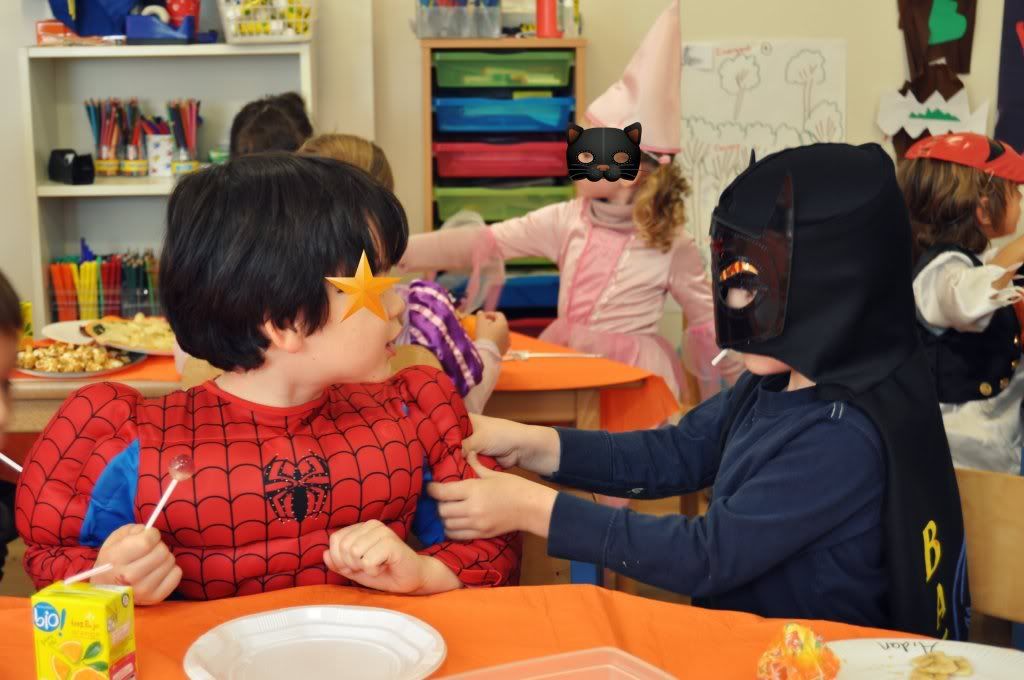 Batman sizes up Spiderman.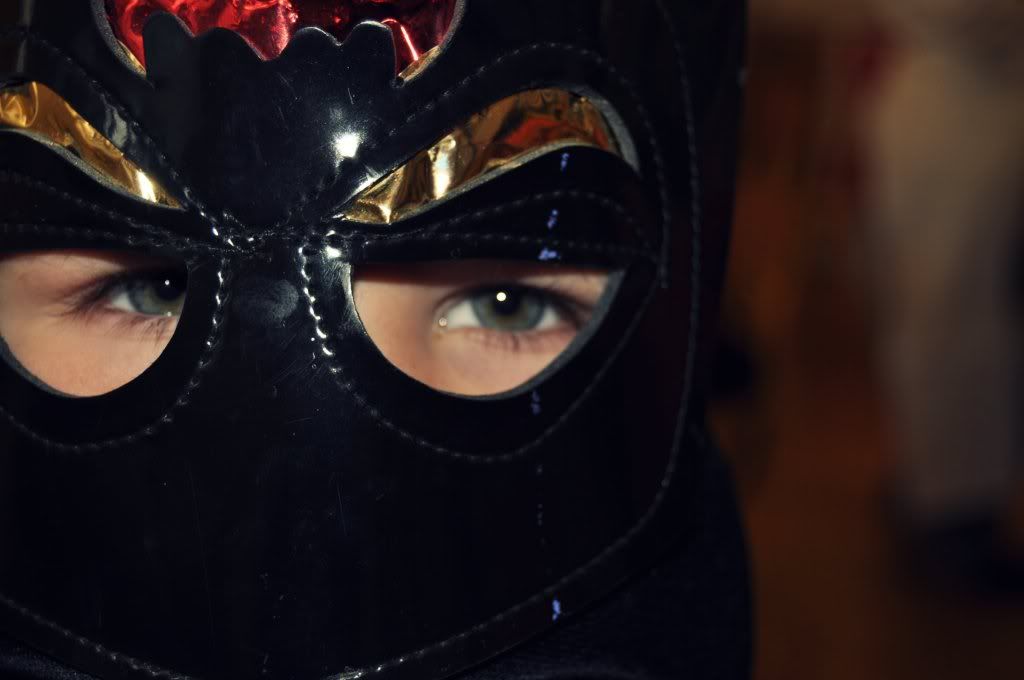 Batman decides there is no hurry, they should both finish their suckers. In the meantime, my "little pumpkin" is still cooking in there! Let me just say cheers to roomy classrooms filled with light, space and art work! This does not happen at every school in Paris.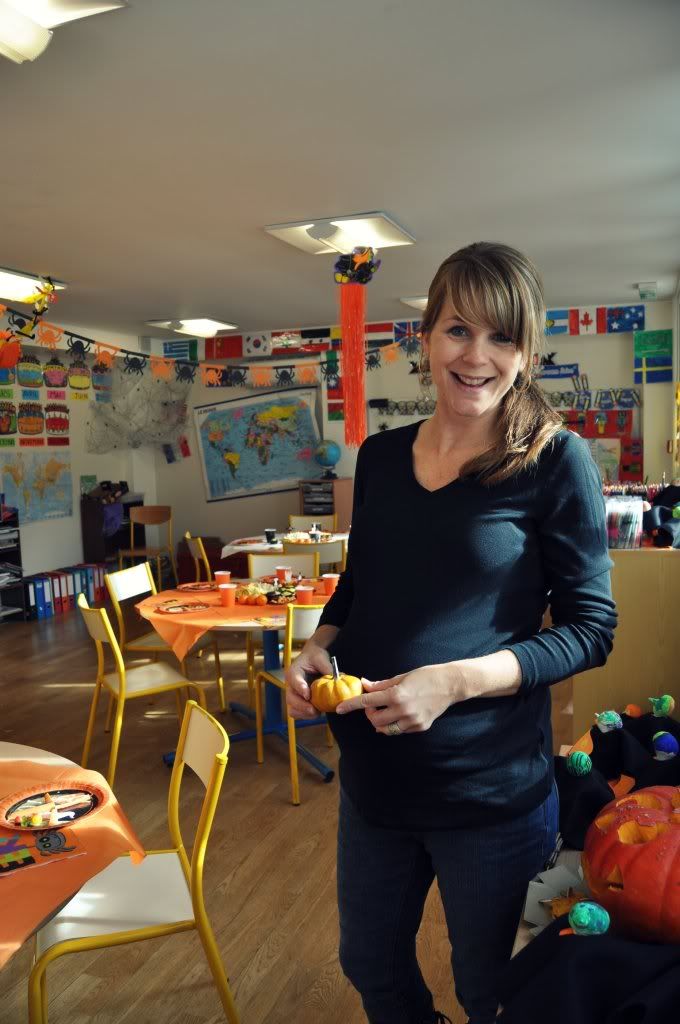 Making learning fun!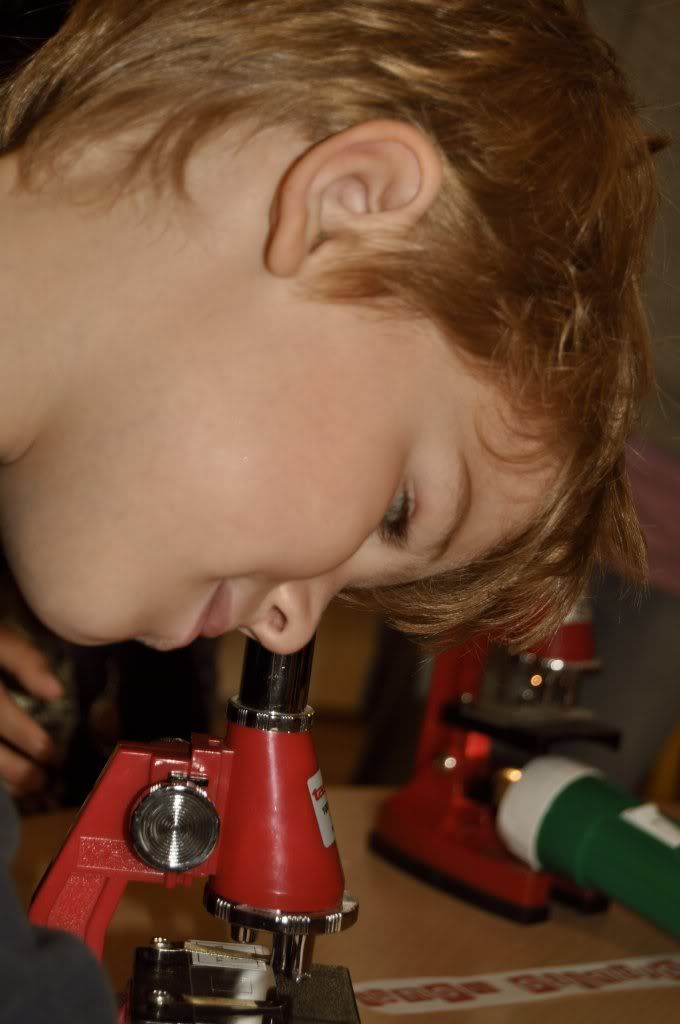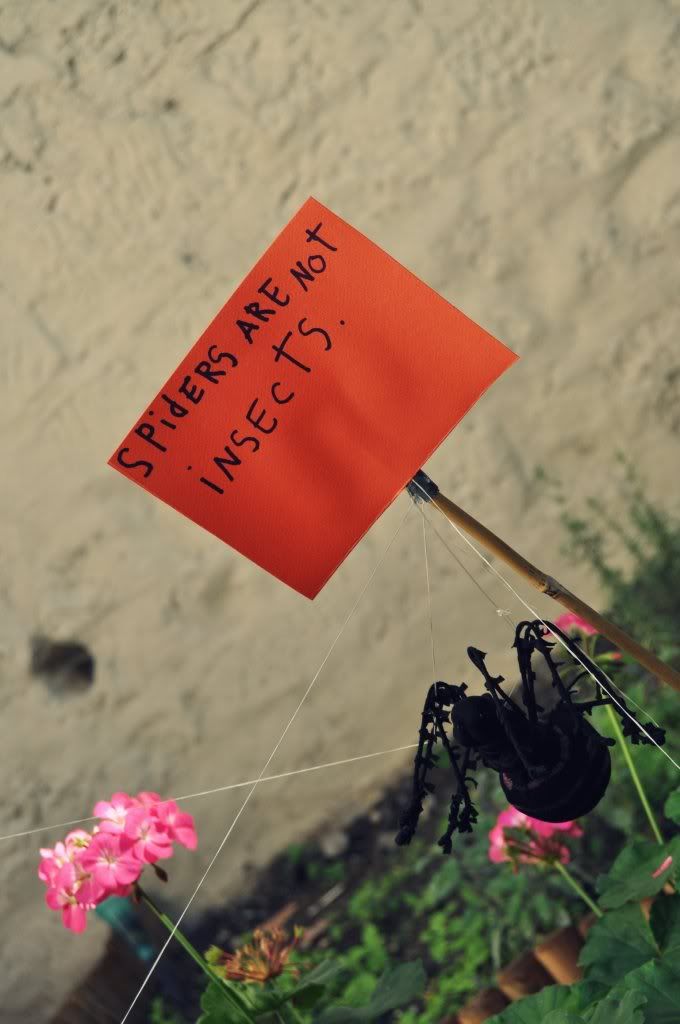 Not to mention edible science and fun.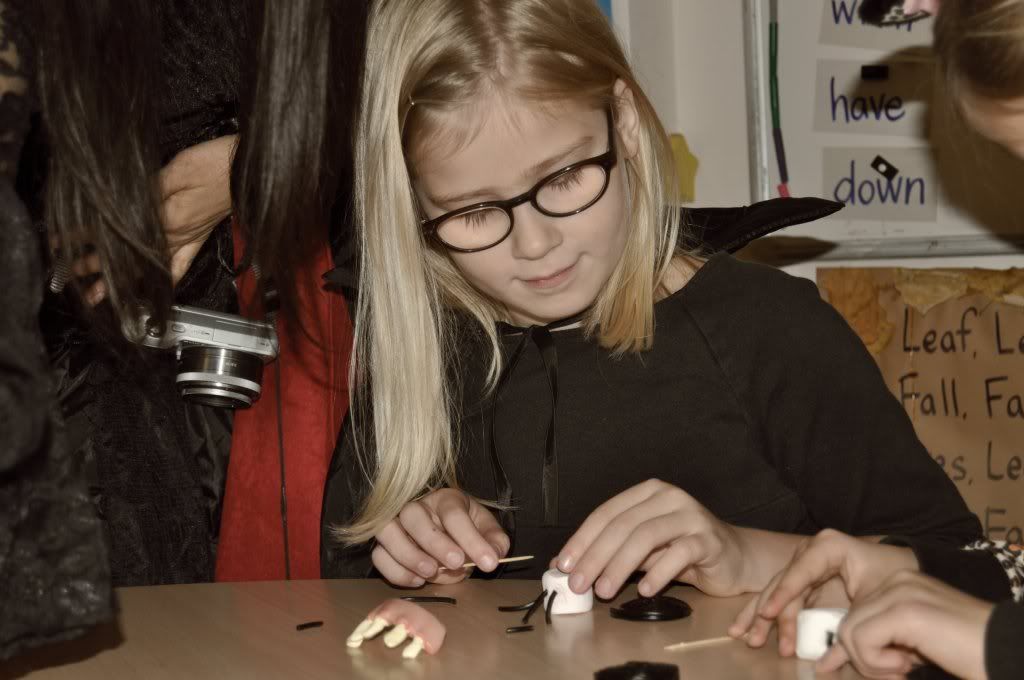 Halloween Bingo was fun as she called out the words in English and then translating to French and hearing the little ones repeat it.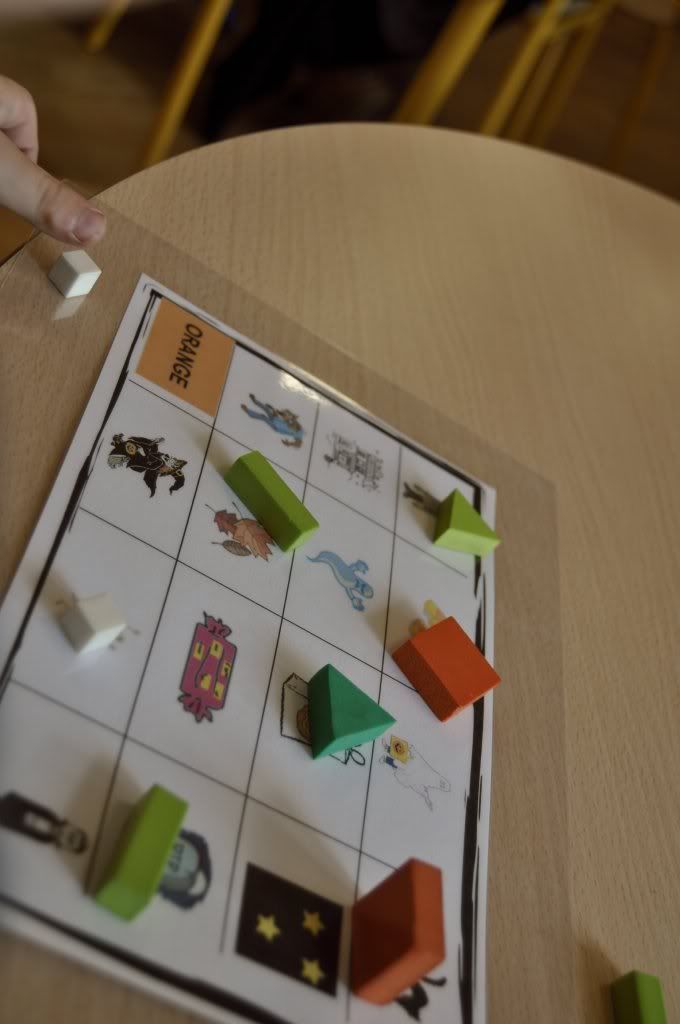 BOO! To little girls growing up and not wanting to go dressed up as Little Red Riding Hood!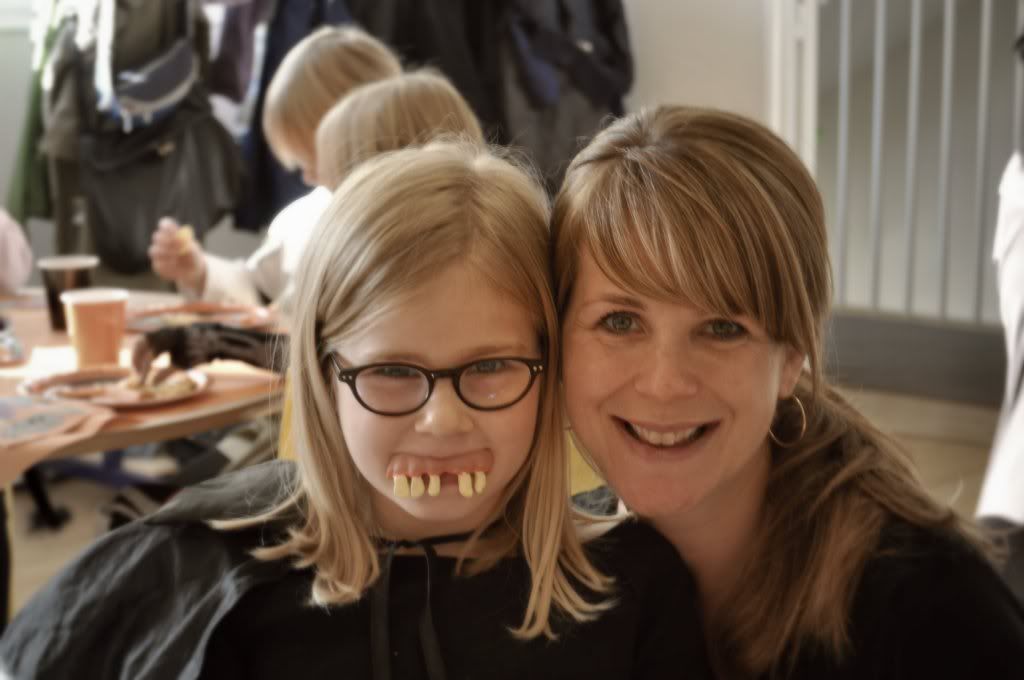 Let's just call this costume I'm really mad at my mother, so I'll go in all black with false rotten teeth. Cheers.