While we were on vacation someone got their ears pierced.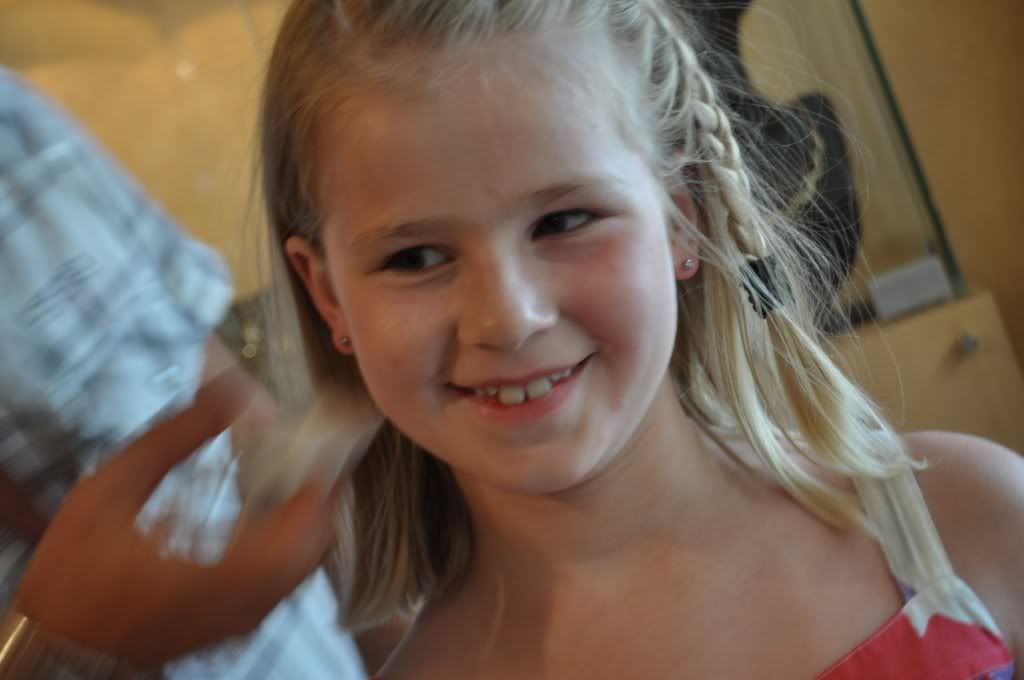 To say she was content is an understatement.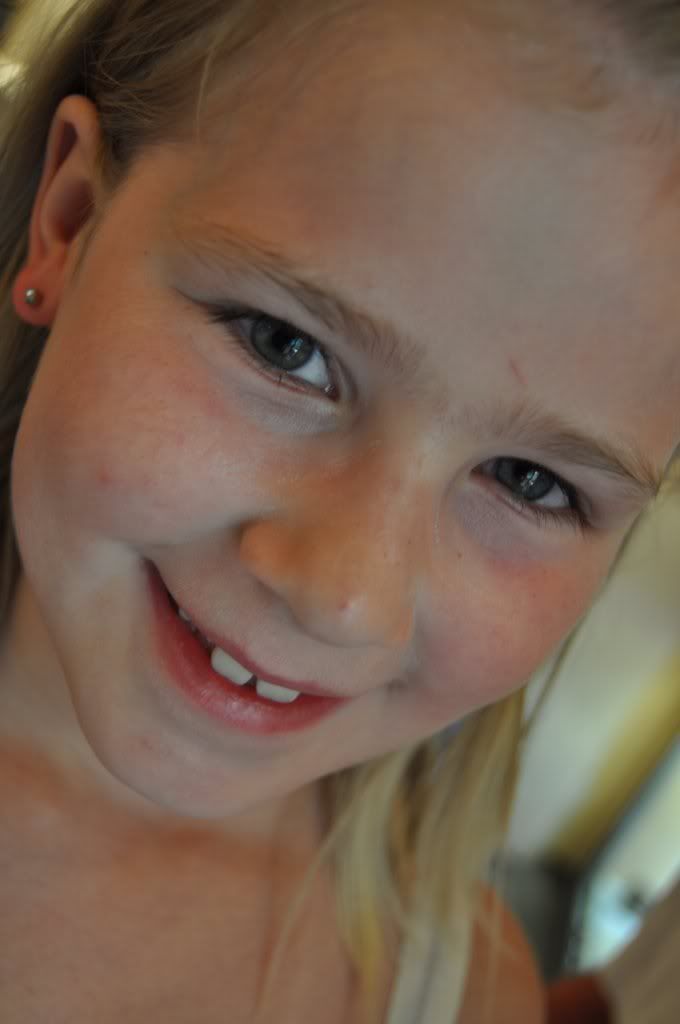 When I was little I was not "allowed" to do this until 10 or 12 and even at that my aunt took me and just did it. My mom was not allowed EVER and did it once she was away with her cousin. I think it's funny how times change and opinions change of what one can and cannot do at certain ages. Certainly these decisions are cultural and they have roots in what denomination your family was or is.
When we were on vacation my mom noticed that our kids always questioned what we said:
"are you sure", "how do you know", "I don't believe that is so".
I think it has something to do with them seeing us as parents trying to figure out day to day life in an environment, culture and language that is not our own.
We are
NOT
sure of our every decision and they
KNOW
that. For the most part I'm okay with that. Except I don't get say, "because, MOM says so", nearly as often as I would like.
Because if I did they would have to see me eat crow
WAY
more often than I would like!
So therefore, a common answer from mom goes something like this, "I'm not sure, but we will find out".
If you cringe at that, I get it. But, go ahead and try living abroad for a bit and let's see if you don't change a bit as well.
Just opening the mail, going to the grocery store, receiving emails and performing your day to day activities in a language you are not 100% fluent in is tasking. Let's not forget when I first moved here I couldn't even count to ten in the language! So, to say the kids have doubts would be an understatement. Yesterday, Jaylee sealed it in stone at church that she is not afraid to state her opinion.
Rachel, my friend and her Sunday school teacher told me they were watching a video on how the Bible was written. Jaylee's take on this video:
"I don't think so, that can't be right"
.
Which struck me many ways:
I didn't question anything about the church or the bible until I was in University, and even at that I felt "guilty" over having questions. I love that she questions things. I think it's healthy. It shows she is forming her own opinions and that is exactly what I want for her. To me, our job as parents is to give them a foundation and let them take it from there. Even if it takes my breath away for a minute.
This child will not be walked on when she gets older.
She is so matter of fact/literal that her dad and I just have to stand back sometimes and let her see that perhaps she should "rethink" some things. Rachel asked her to draw some hands on the clock and she literally drew a hand, complete with all five fingers in the middle of the clock;-)
I love these crazy kids.
Cheers.