Our days are getting shorter and the past two mornings the sun has not been completely up when my alarm goes off.
Fall is coming even though it was 79 today and not a cloud in the sky.
I am getting so excited for our regular trips to the farm, but I don't want to go until it's colder. Weird huh? I fear the cold of winter, but can't wait for the coolness of fall.
The market is bursting with crazy color and I had to have these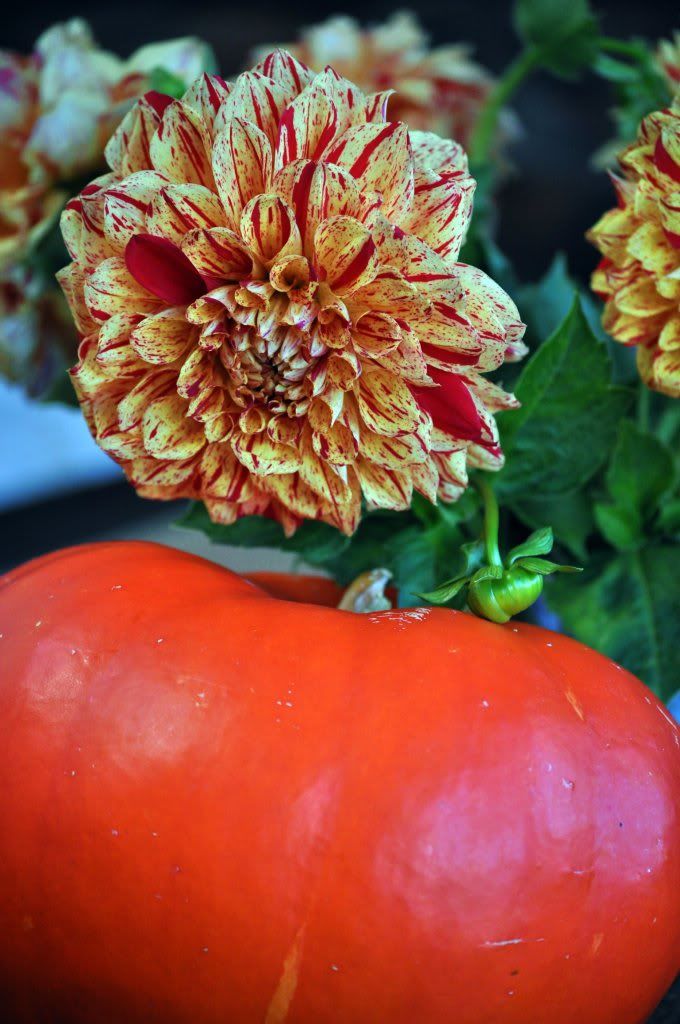 As soon as the kids saw them, they wanted to know when Aidan's birthday was coming.
I love that they associate pumpkins with his birthday!
On to more randomness.
I tried Lancome's Teint Miracle today, hated it, save your money.
I still love dermalogica and Laura Mercier, I'm also loving La Roche Posay products.
I have officially entered middle age, because I now use a true night cream. Ah, getting older is fabulous. I used to make fun of my mother and aunt as I watched the nightly ritual of slathering themselves with every lotion possible. I would like to confess that I currently use foot cream, hand cream, face and neck cream and an all over body moisturizer before going to bed. When will I learn to stop making fun of people?
I made
these
tonight, minus the eggs (I substituted yogurt) and they are fabulous.
A few days ago, I made
THIS
, with yogurt as well.
Since finding out that Aidan is allergic to corn and eggs, I have been baking a lot and his stomach issues have pretty much resolved themselves. Poor kid misses pre-made waffles like crazy.
I am going to partly blame Aidan for my mere 5 pound weight loss where as Brandon has lost 20!
Also, I would like to confess that I am no Moses and did not last 40 days and 40 nights with no alcohol, I had two glasses last weekend with my girlfriend. On the upside, Aidan was happy we had a bottle to recycle, seems plastic water bottles don't make a loud crash like the wine bottles and he is not impressed with our "dry" spell.
Cheers.