When all the girls came to Idaho, I wanted to make sure they saw more than shopping on Sherman Avenue.
So I signed us up for a scenic bike ride of the
Hiawatha Bike Trail
.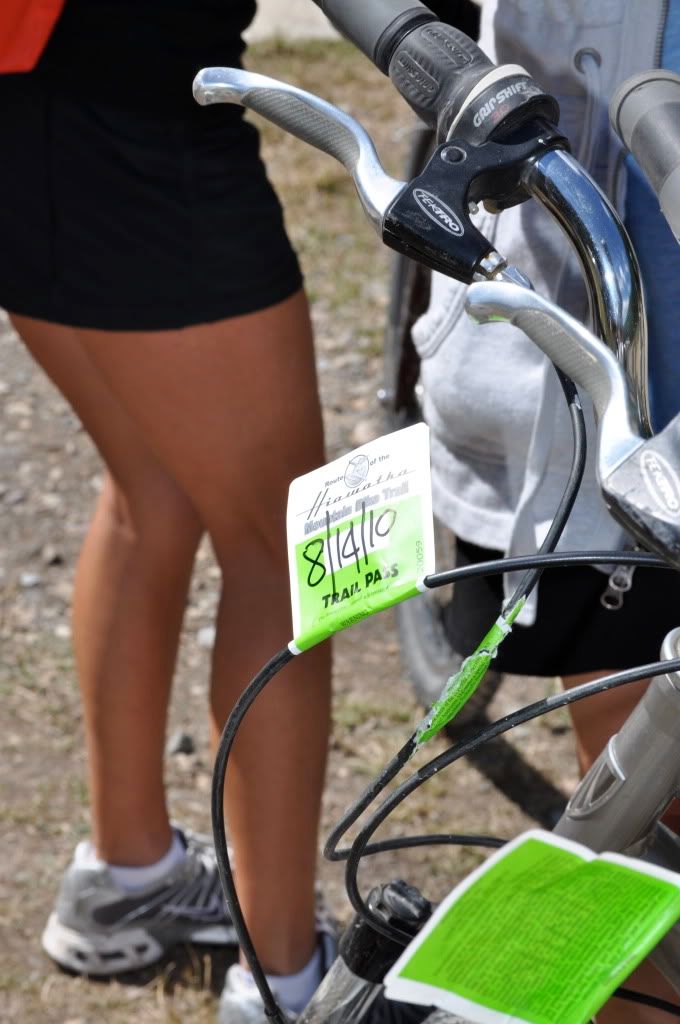 We started out good.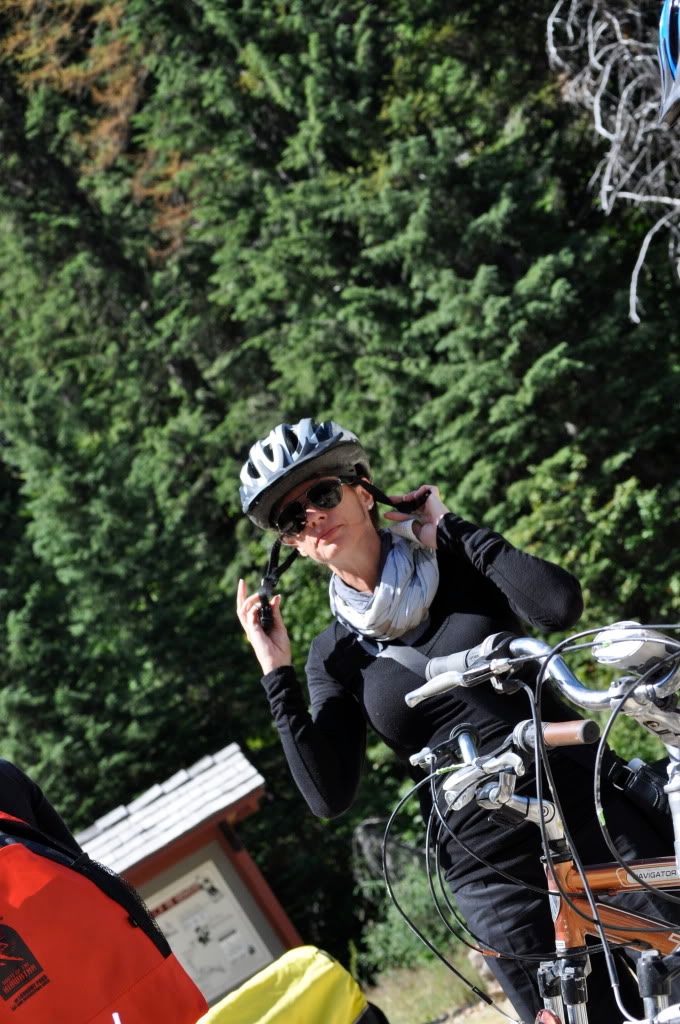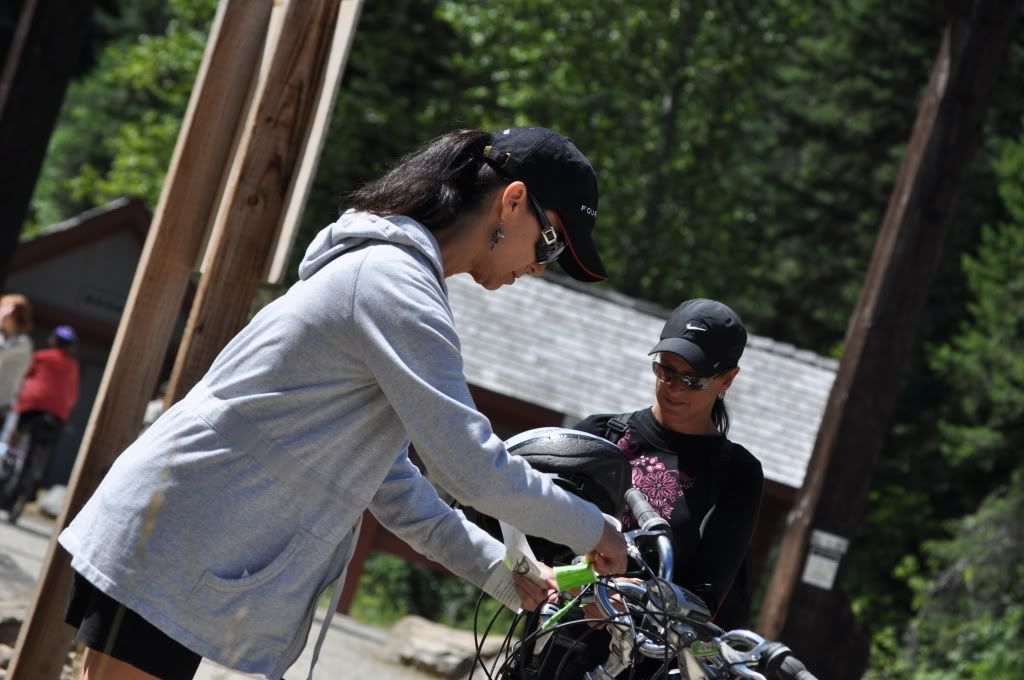 We had heard of the dark tunnels, the first one is 1.7 miles.
One rider didn't fair so well.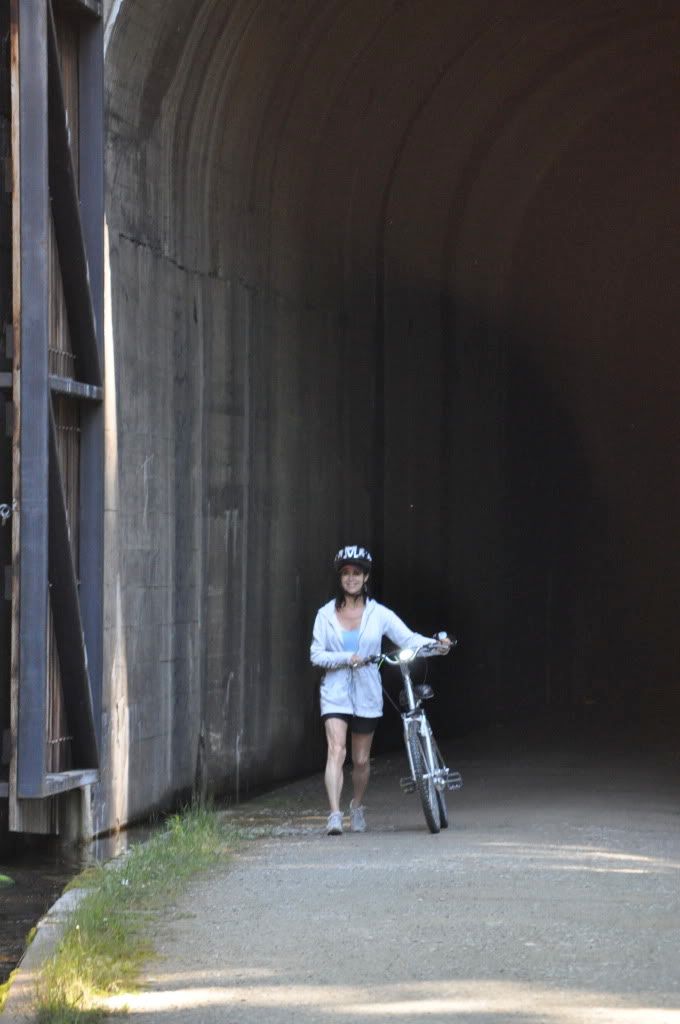 It seems mom was grinding and thrashing so hard in that tunnel that she made her way into a wall.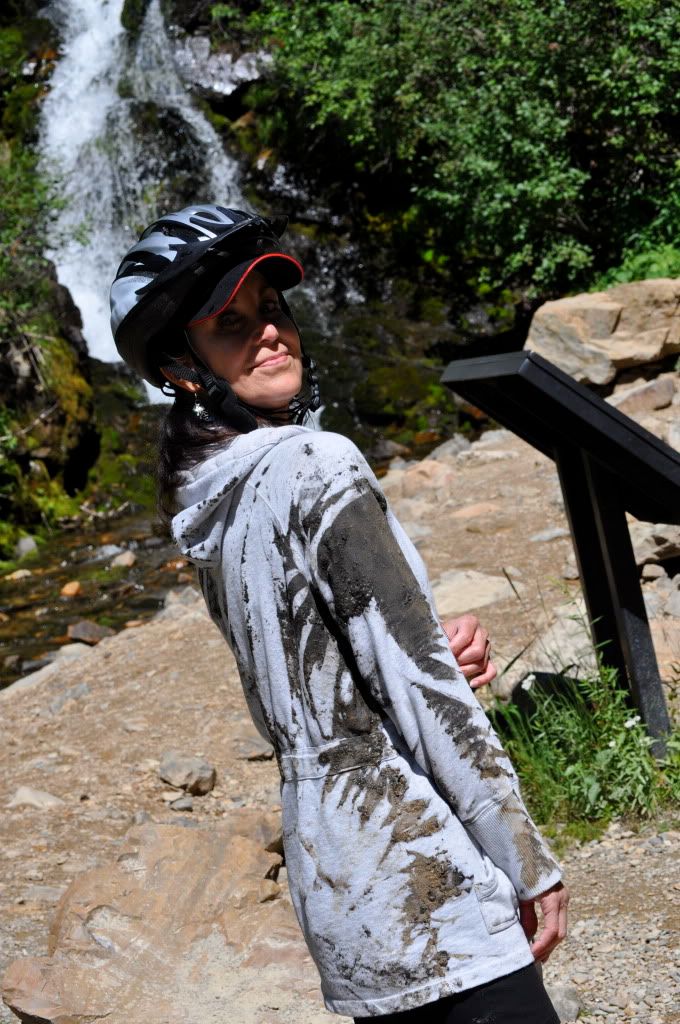 Memaw post grinding into the mountain wall.
We carried on.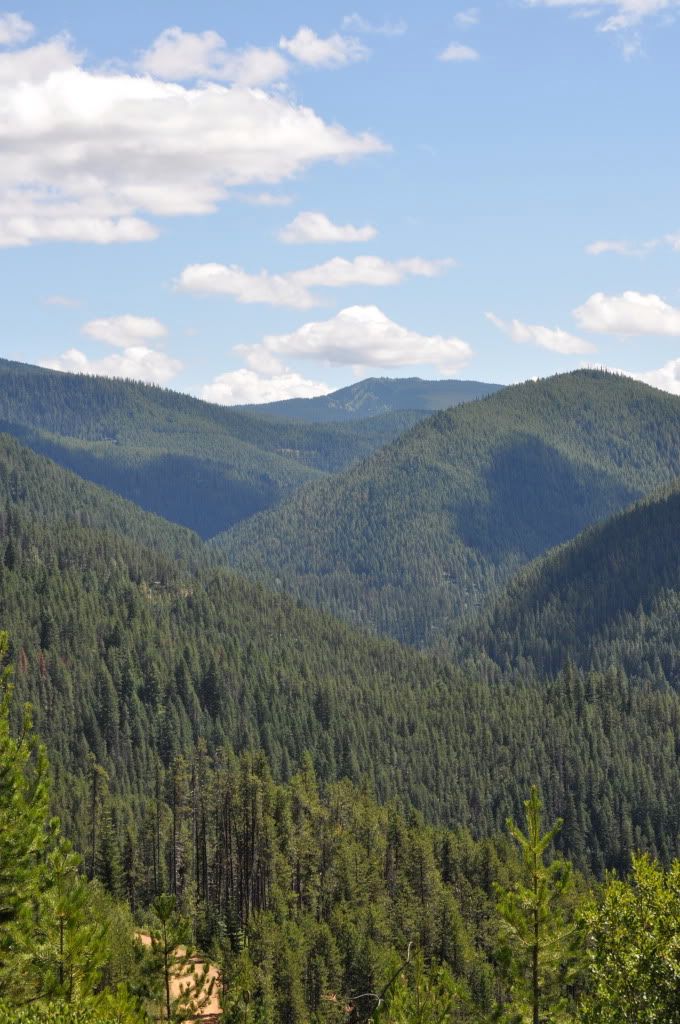 I love these ladies.
And, this little lady, she carried on right into tunnel number #3.
Let the grinding begin.
As I rode along in the quiet darkness of tunnel number three I hear a fellow biker grinding so hard on that mountain, that she in fact met a tunnel wall head on, right into her rib cage.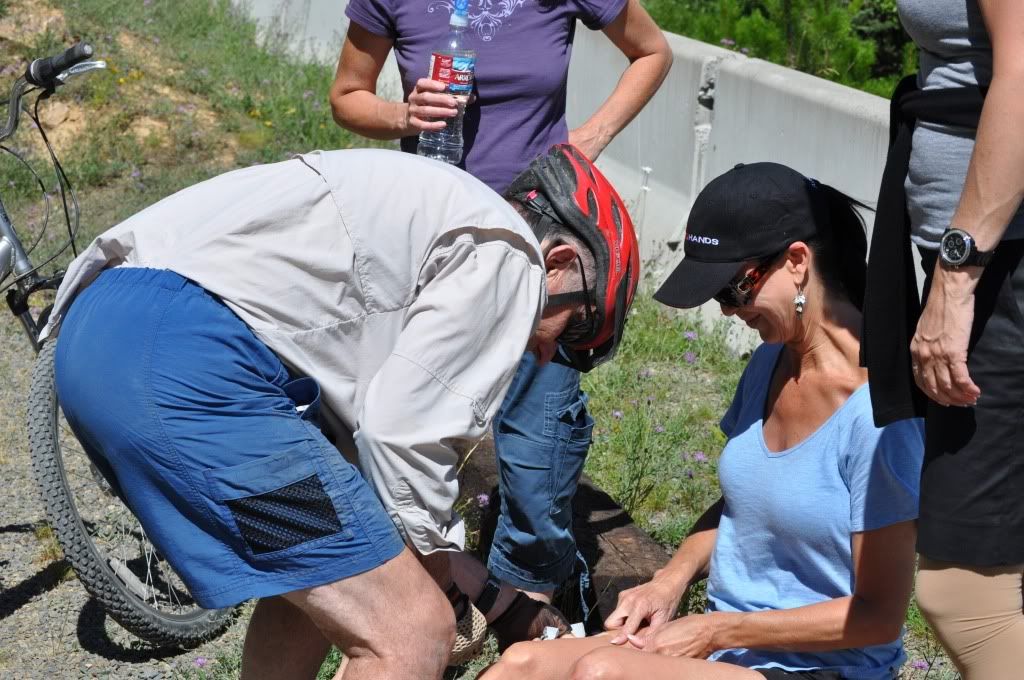 Yes, Memaw left her mark on that tunnel. And then LeighAnn flagged down a bus with a radio and called for help. We gave Hans a warm welcome. I of course pointed out to Memaw that Hans is about 75-80. She in turned flipped me the bird and Hans asked,
"Is that your age or IQ?"
Hans won our heart at that moment and we asked him for a photo.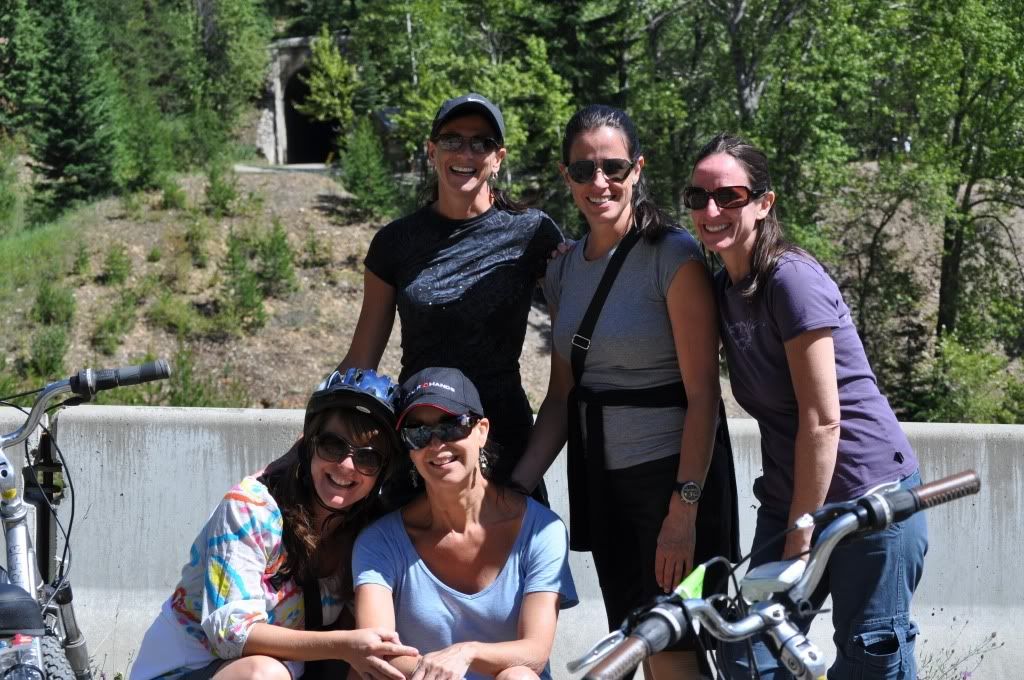 I'm holding her arm so she doesn't hit me.
This girl is now her favorite (along with all the other sisters), since she provide love and affection and I just provided smart ass witty comments, which I had no control of coming out of my mouth.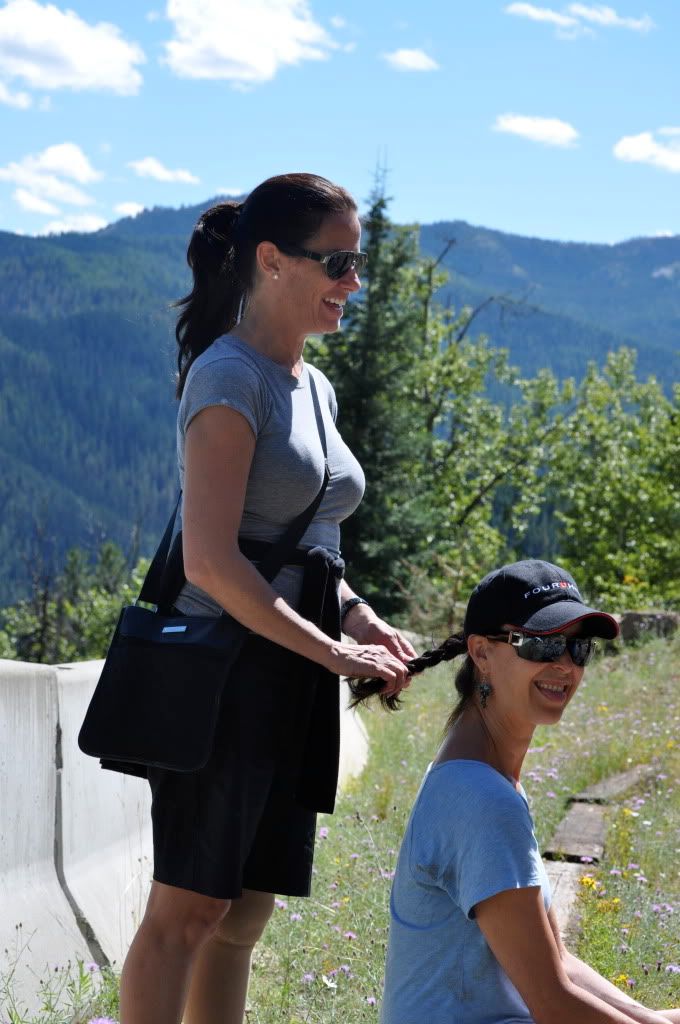 The next thing you know we are on the short bus headed down the mountain, talking about the dilapidated bike that was for certain the cause of this unfortunate chain of events and that indeed the rider had made no error what so ever. As a matter of fact, by the time we got to the hospital that bike had gone from a fair bike to a bucket of rust that absolutely no man or woman could have survived.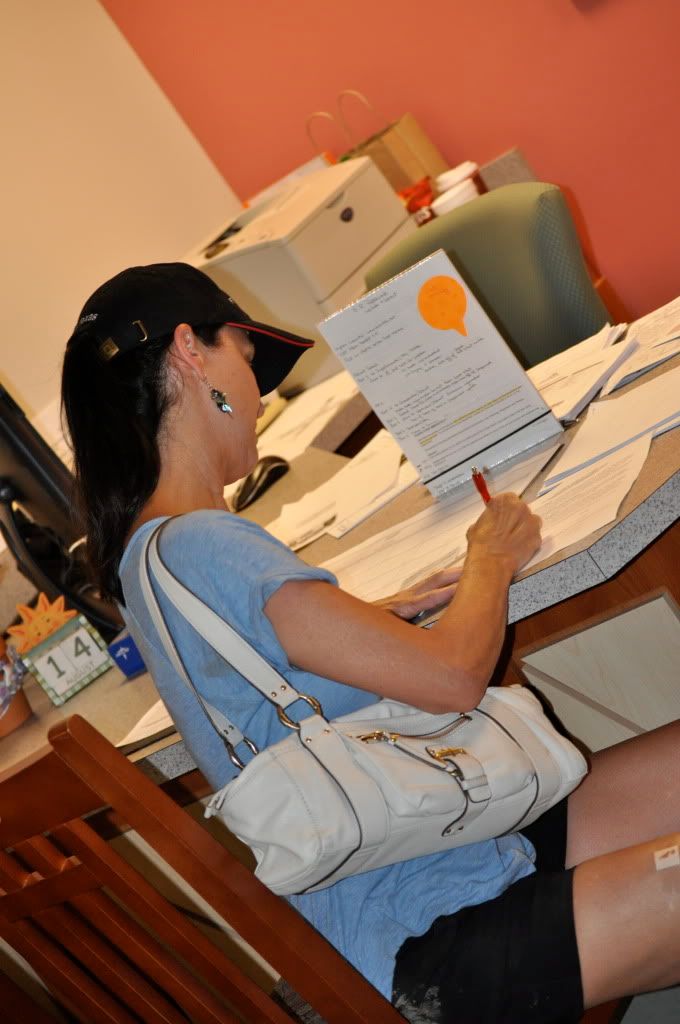 She survived her thrashing down the mountain and after X-rays we medicated her with wine and food.
Cheers.