It's hot! I'm not complaining, just stating the facts. The cold, dreary, grey, rainy days of Paris will return all to soon. Why go out in the heat you ask. Ah, yes, no central A/C, so actually, it feels better to get really hot and then you are more thankful for that hot box of an apartment when you return.
Here is a little journey on how to spend an hour and a half and 20 Euros while at the Champs de Mars (park at the base of tower).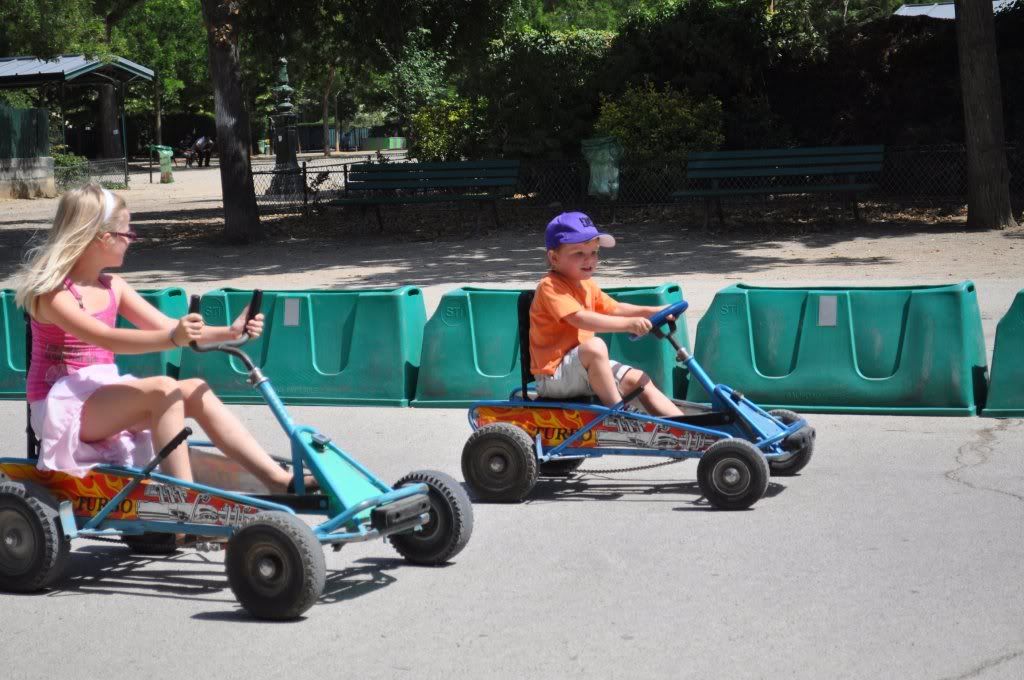 Aidan calls this the "race cars".
We are becoming regulars.
Water break. Yes, we drink bottled water and we like it! We are especially fond of Toy Story on the label right now, makes them drink even more.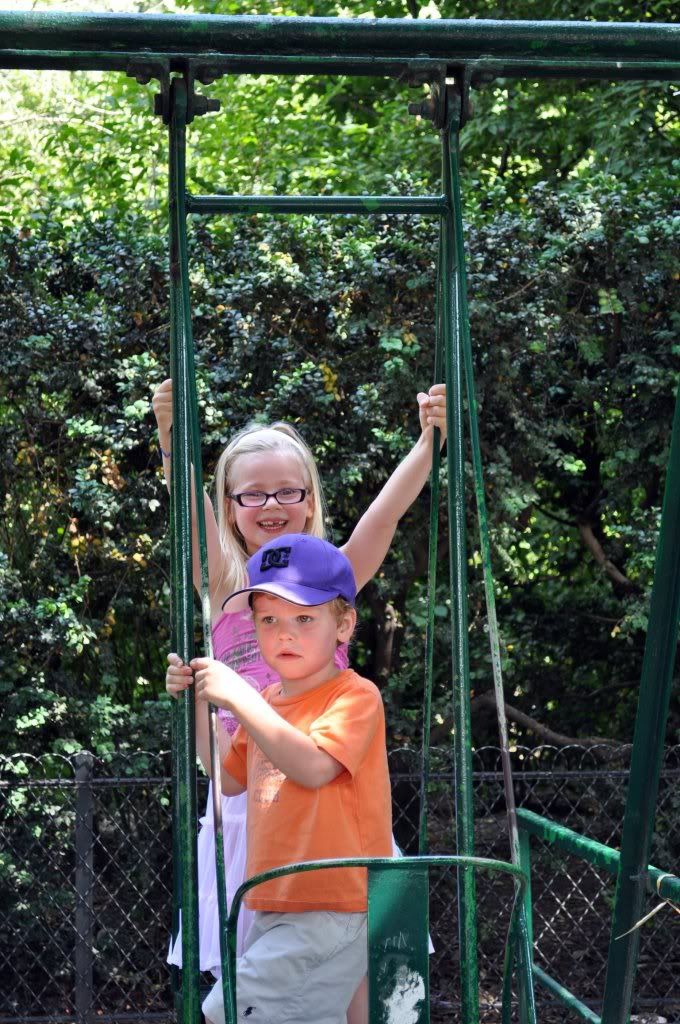 We couldn't leave out the swings that you must pay to swing on. They give you an hour glass to keep your time. Still makes me giggle.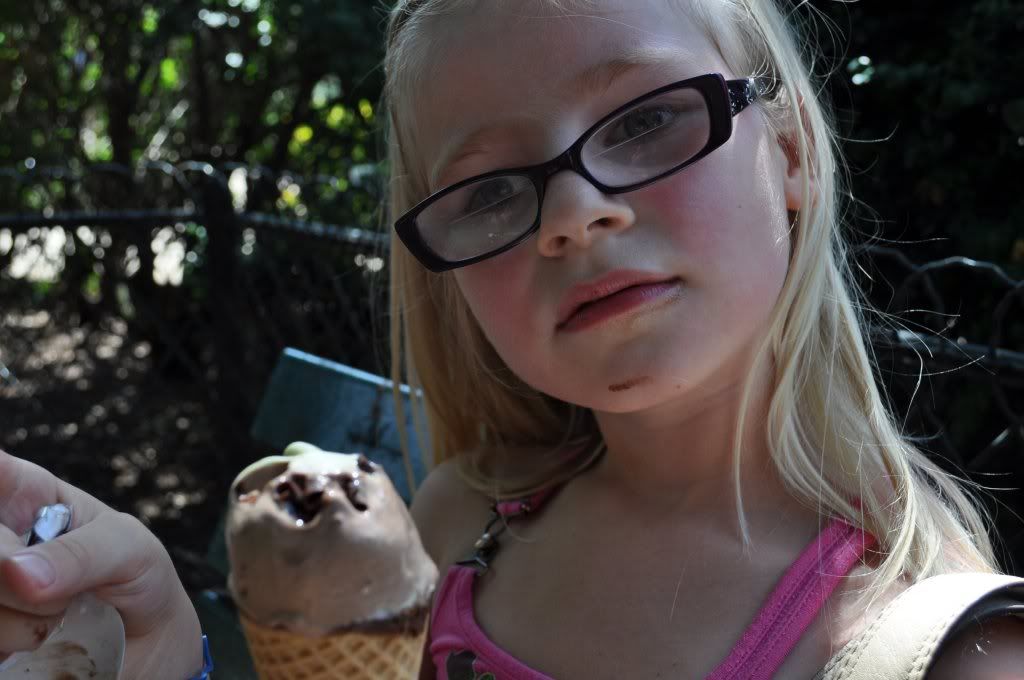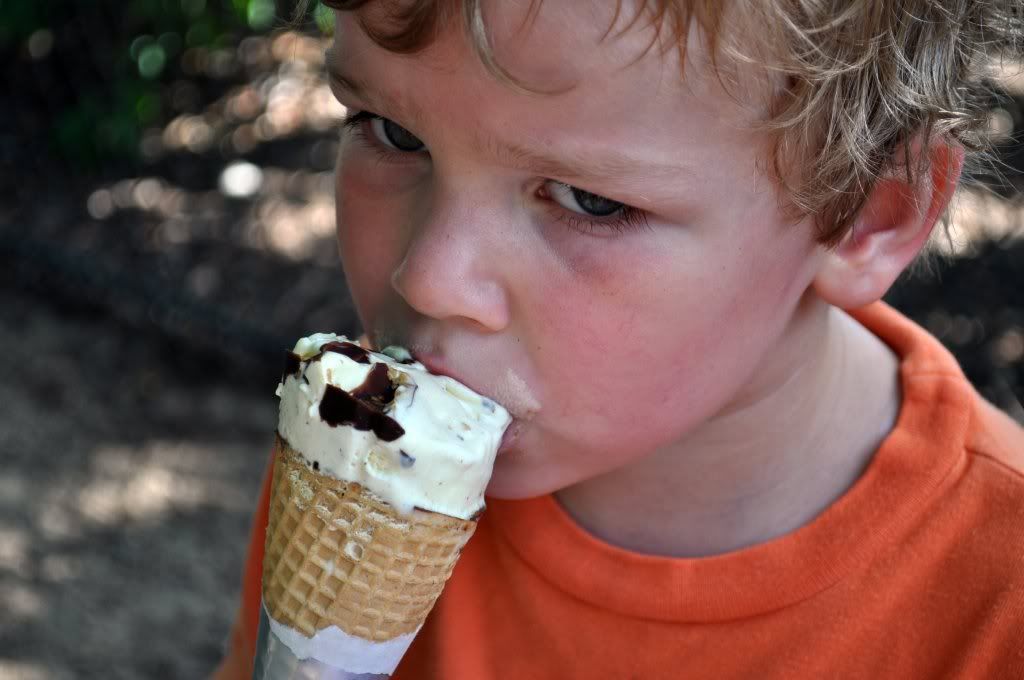 Just call me a camp counselor.
Nope, we are not done yet.
Jaylee is trying to figure out why she agreed to this punishment. I think he knew she would get sick, so he generously took the rest of her tokens off her hands.
What riders remorse looks like.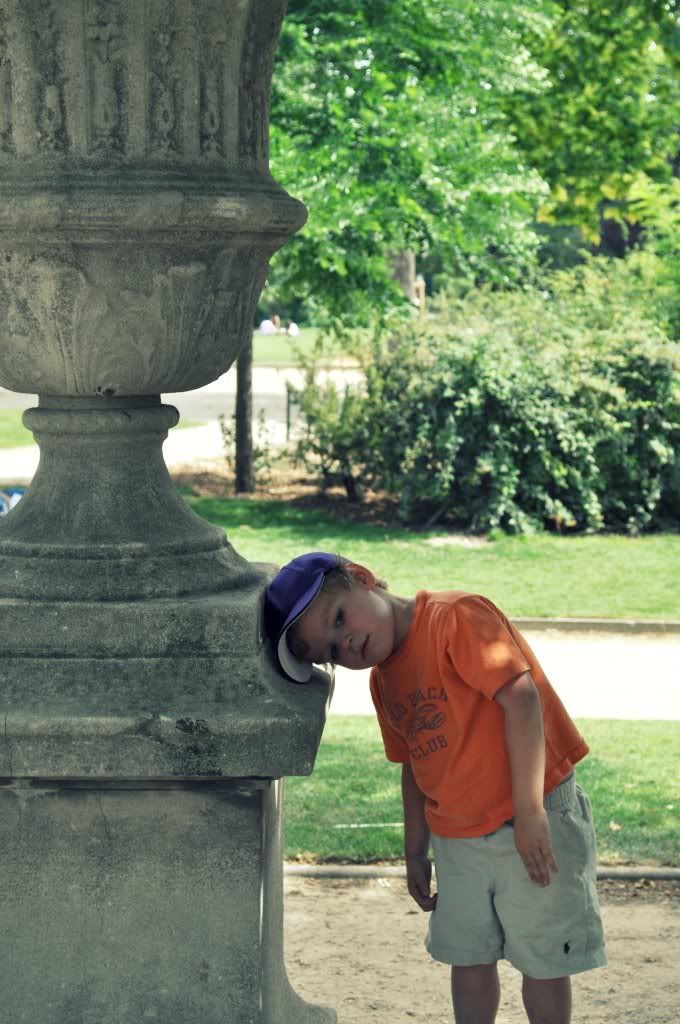 Home we go.
He prepared watermelon for all of us.
Wish us luck, tomorrow it will be 91!
Cheers.