In celebration of Bastille Day, we had a bit of a celebration.
I prepared for a sunny day "picnic" on the roof.
And then it rained buckets.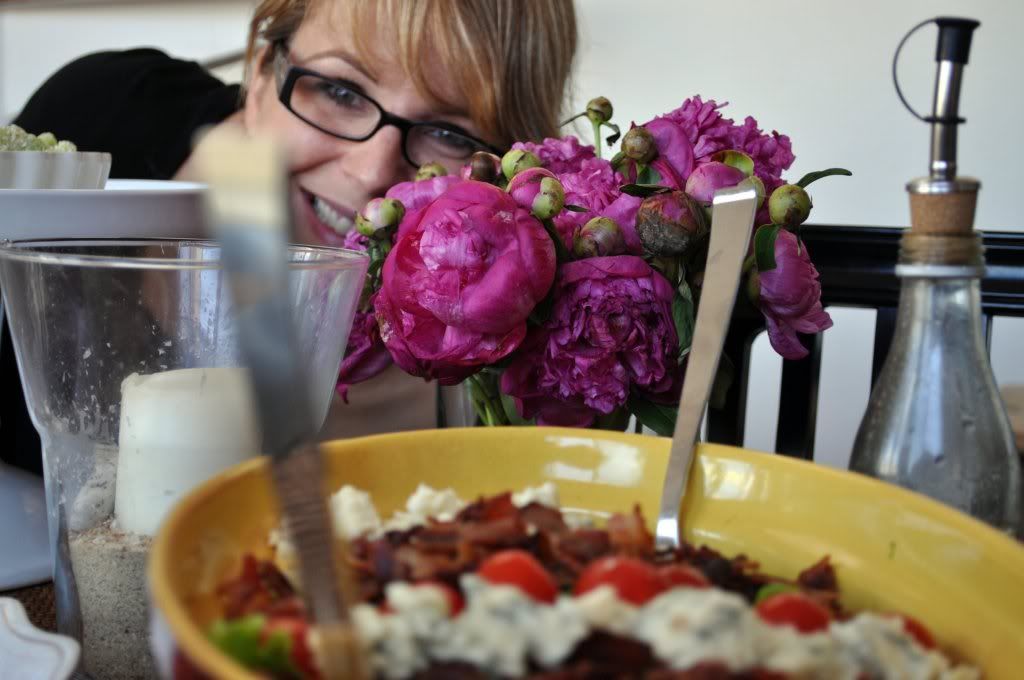 Dessert was prepared by a fabulous Italian man who knows his way around a tiramisu, needless to say, he and his wife will be invited back!!!!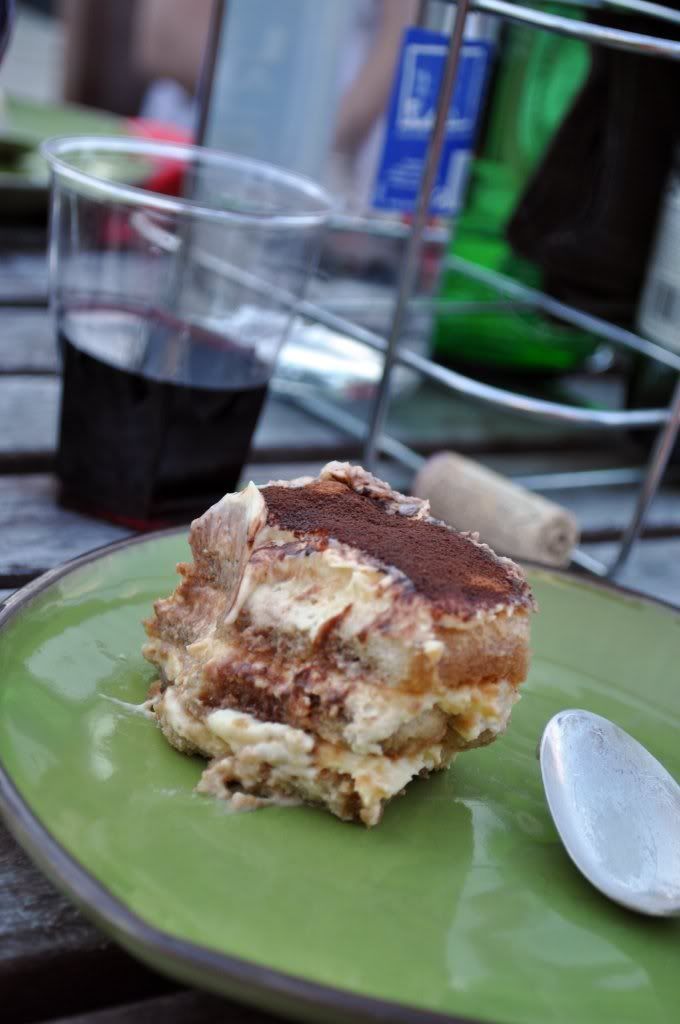 At the celebration of our nuptials (that's fancy for we eloped) my mom had tiramisu sent. I love tiramisu.
Once I pretty much licked the plate, I was ready for a fireworks show that would prove just as wonderful as last year.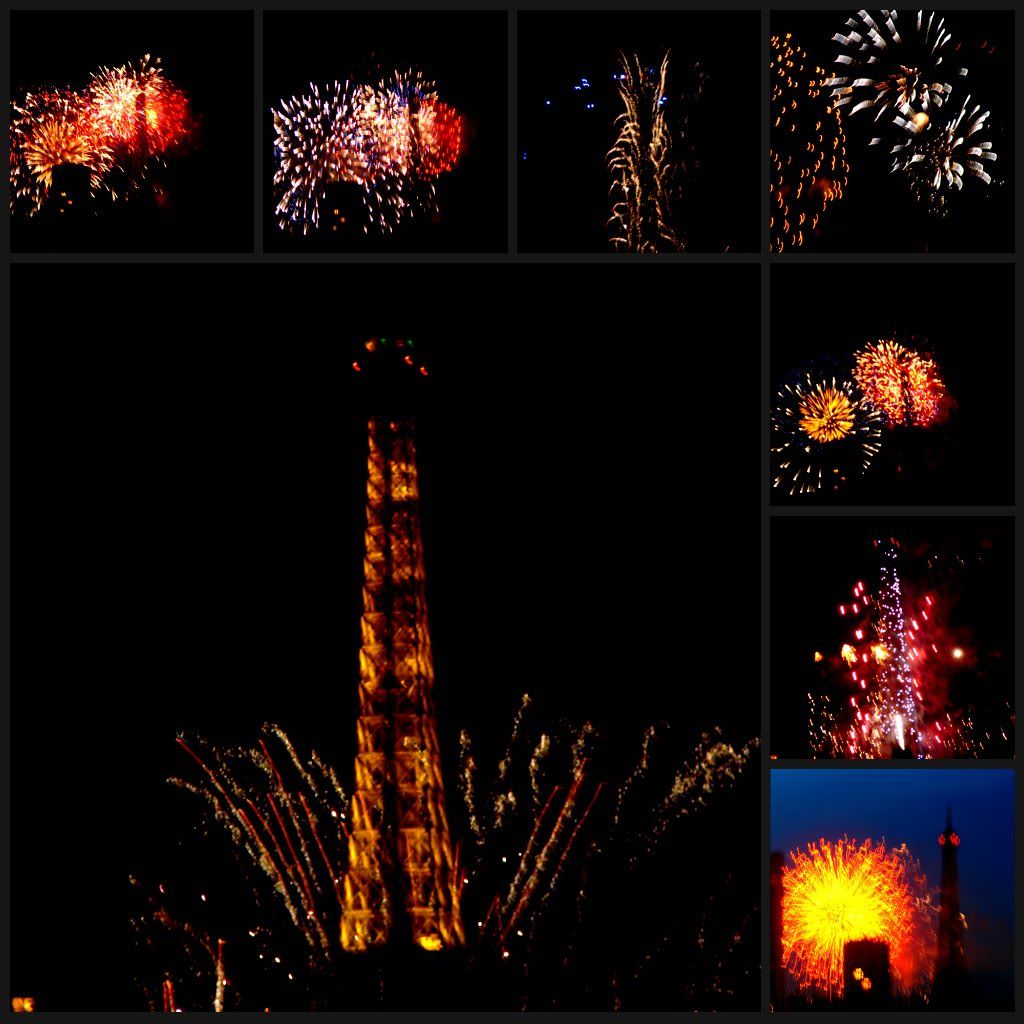 Nope. Because life in Paris always throws you a curve.
Apparently the budget cuts have hit Paris, because this year the works where just up a bit at the Trocadero and we could barely see a few sparks over the building with the green arrow.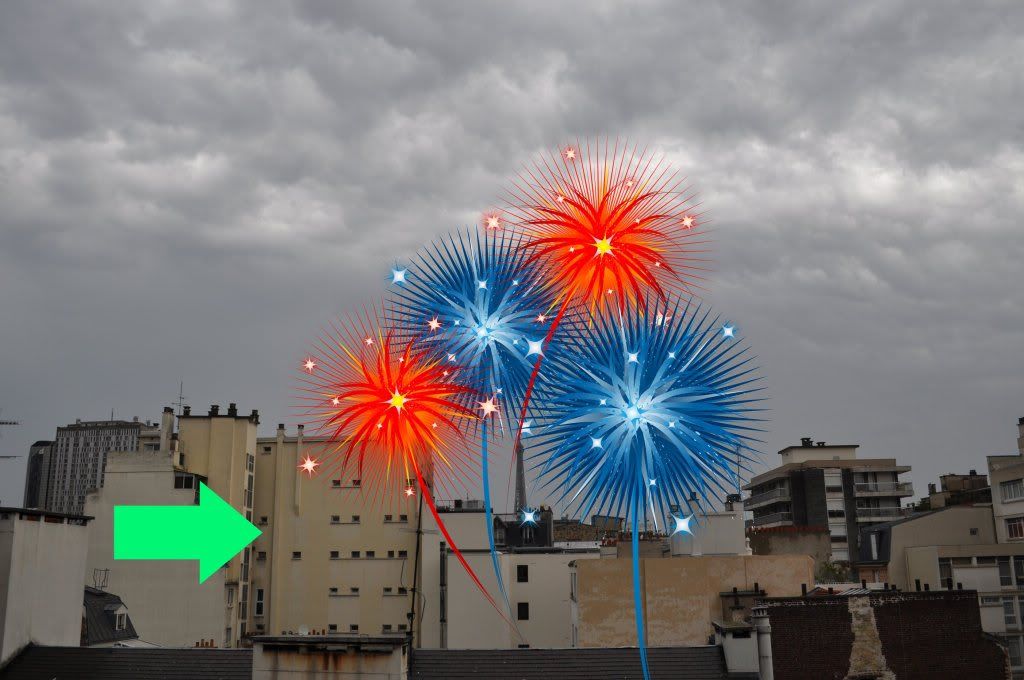 So, I took the liberty of making my own fireworks.
Cheers.