Seeing as the French, and luckily expats too, have eight weeks of vacation a year, they know how to vacation well.
I present you Four star Camping: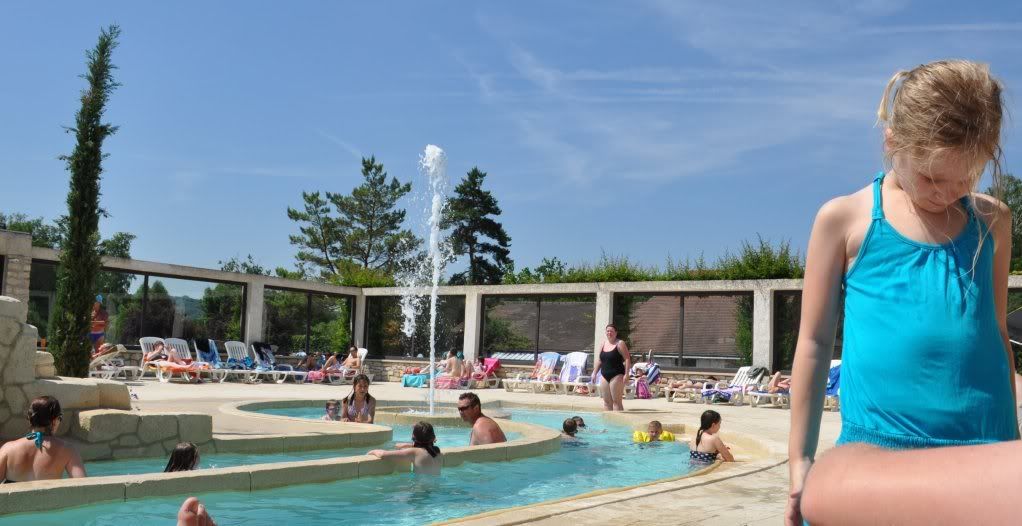 There was also a kids pool with slides that Aidan loved and a large pool for swimming as well. All three have retraceable ceilings for bad weather.
Aidan's favorite! Jaylee spent most of her time with Scott learning how to swim in the big pool. She is so proud and I am so thankful to Scott!!!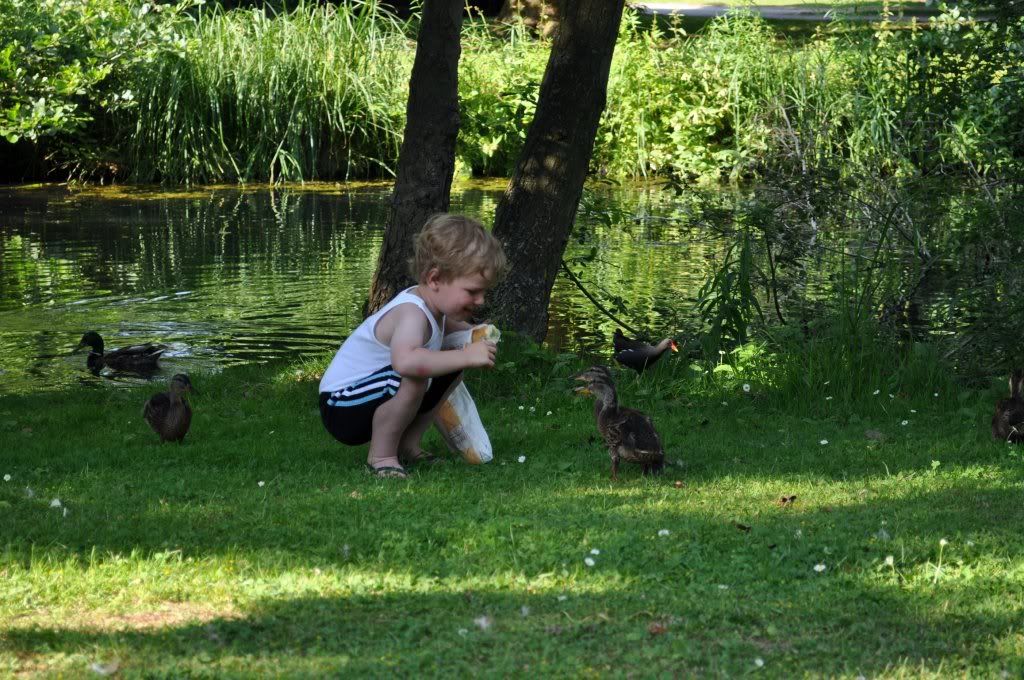 Local ducks and ducklings at your feet! Aidan may have tried to stomp one, but by the end he was as calm as he could be.
There were showers at the site, nice clean showers, but we chose not to use them.
There was also a bar and three restaurants on site.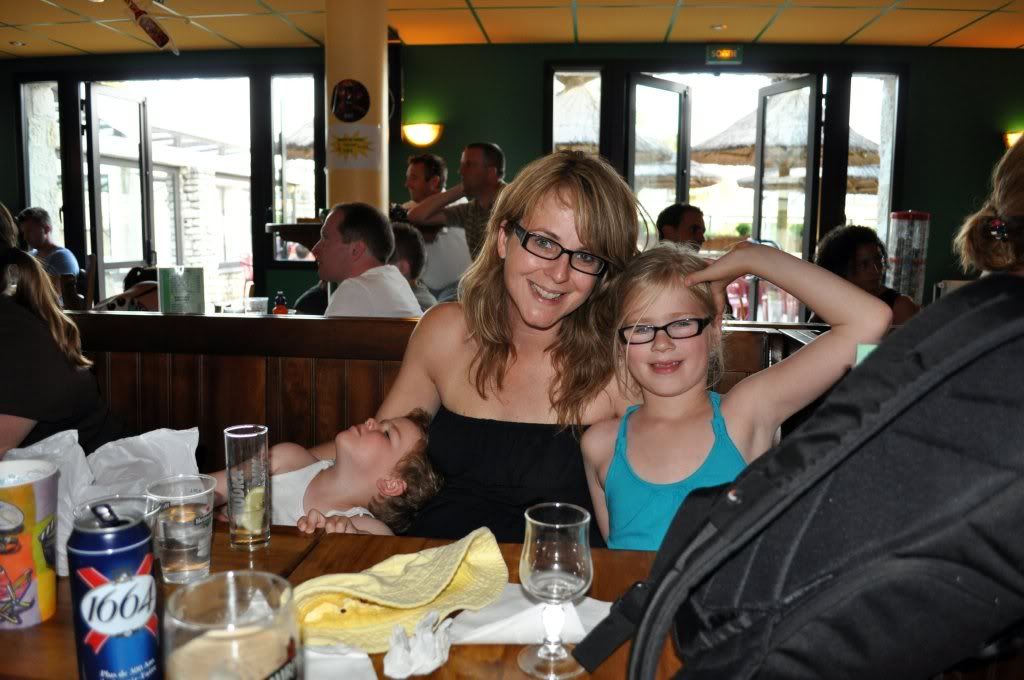 We sang the National Anthem in the bar before the United States played.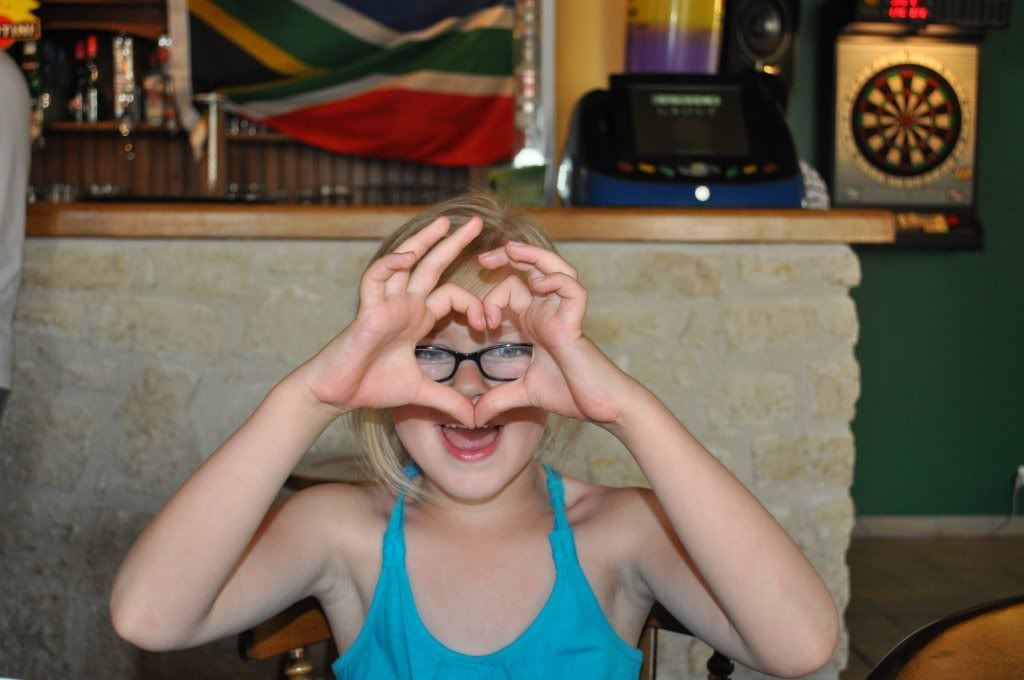 She is going to be a pro at bar photos when she is older.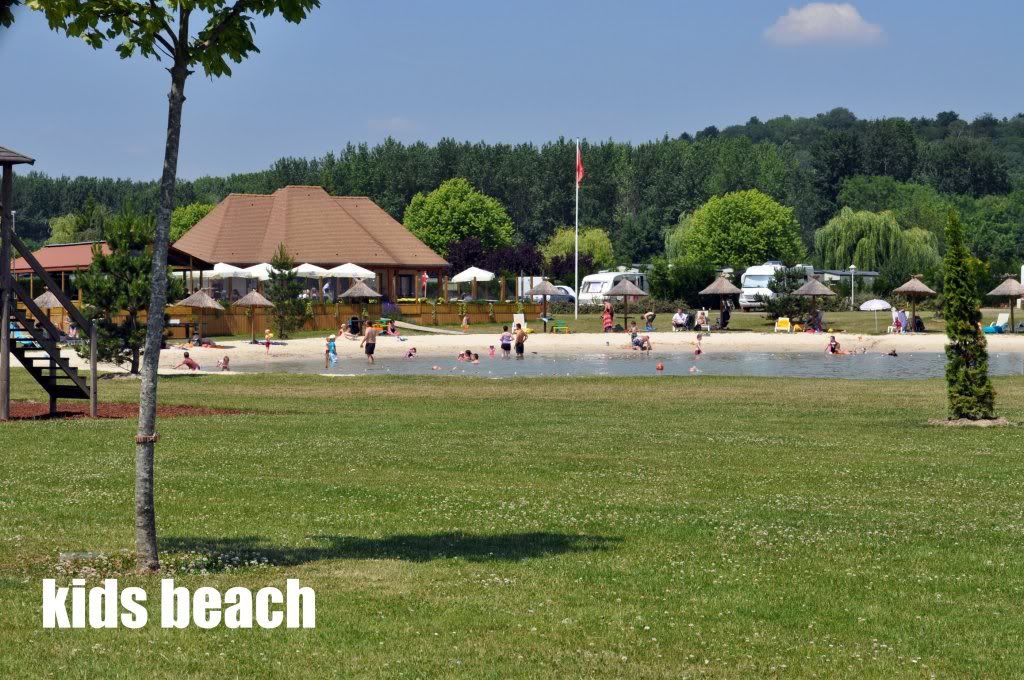 There was fishing, archery, a climbing wall, go carts, paddle boats, you name it, they had it.
They have all ranges of mobil homes to rent, but I want you see where I will be camping next time
Note, I did not leave out the tent, I believe we can have both, or they can have the tent and I can have the cabin?
Oh, yes, the view from my cabin,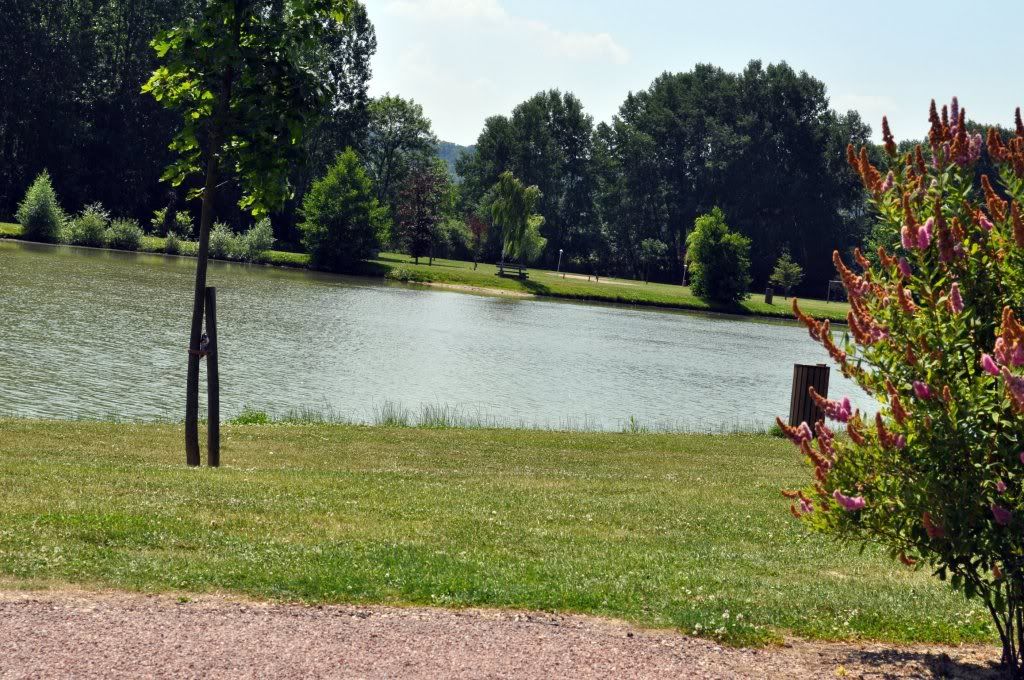 Click here if you want more info on
La Croix du Vieux Pont.