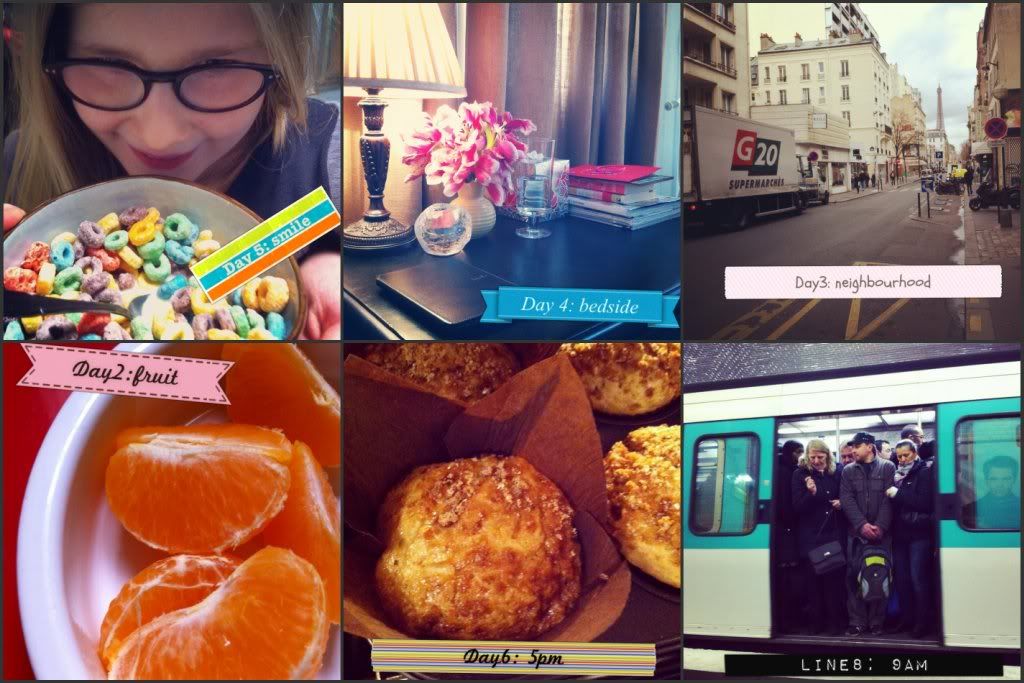 I did photoaday by
fatmumslim
on
instagram
. I love getting shots of the little things each day!
Day 5: Smile *A box of Lucky Charms, 12.50 euro, we used them for the 100 day project at school. Made the kids happy, made me wish I had used the 12.50 for more flowers.
Day 4: Lucky Charms make them smile, flowers make me smile.
Day 3: One day I will miss this street.
Day 2: What Nolan's milk must taste like
Day 5: My therapy
Day 6: Nolan and I will sit and wait until a "less" full one comes. It can take a while sometimes.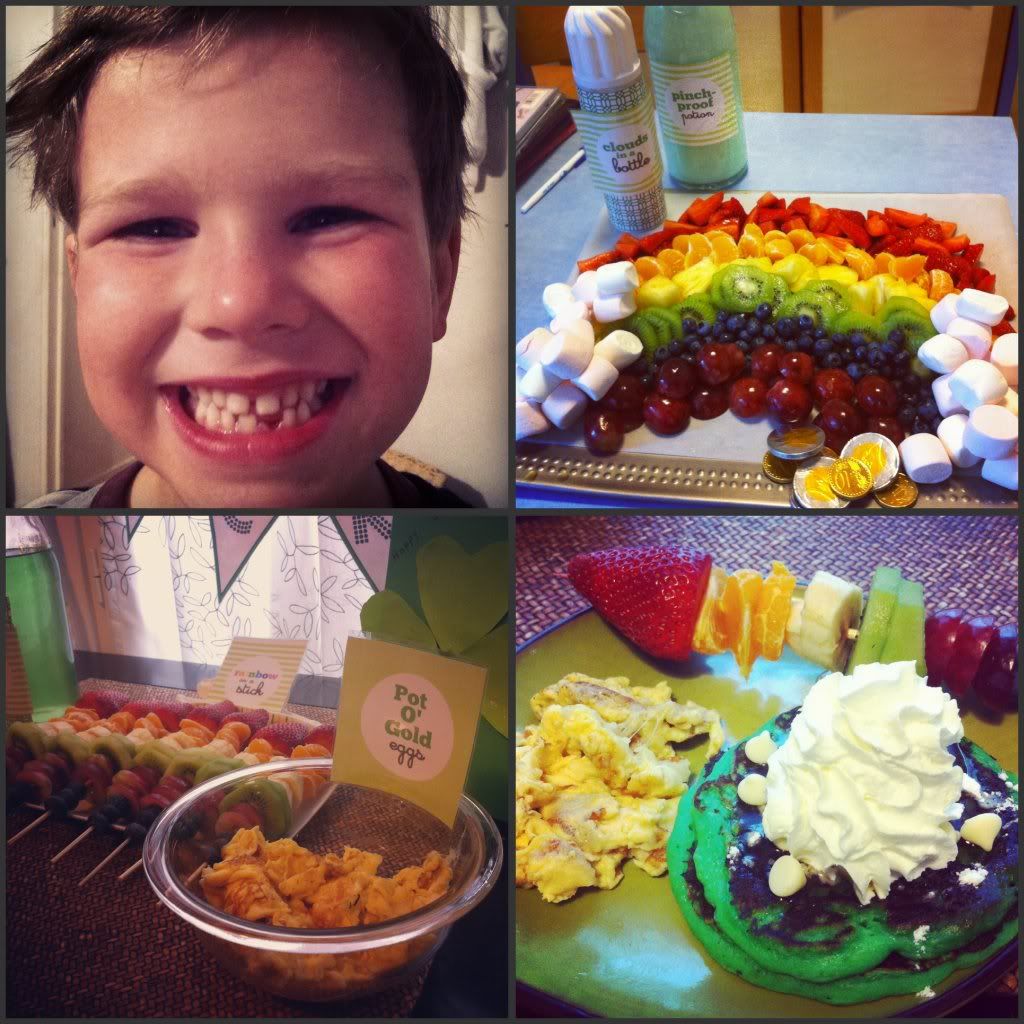 Lost tooth and a green day. While they ate their breakfast they decided this was their favorite day. I did the fruit rainbow for each of their classes at school. It was a hit. I stay up way too late doing this stuff, but in the end it's worth it! Even if takes large amounts of coffee to shake off the grumpy from lack of sleep, I'm not a morning person. I blame
Eighteen25
and Pinterest.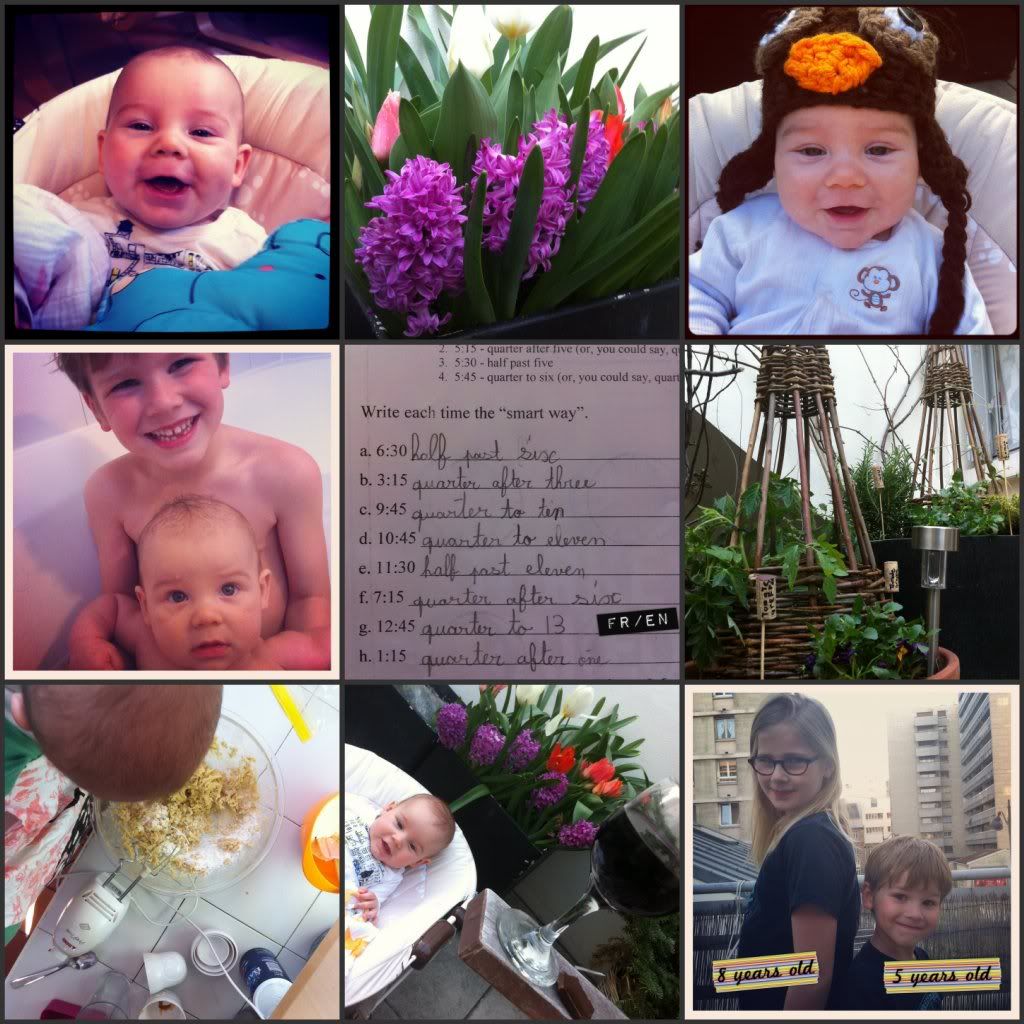 Starting at top left:
1. This kid makes me smile.
2. We planted these right before he was born. Time goes fast!
3. He and I planting a veggie garden.
4. Growing out of our baby bath!
5. She saw no problem with this.
6. Our container garden.
7. Nolan and I baking. We spend a LOT of time together.
8. Wine and chocolate at the end of the day. He had milk with a hint of chocolate and wine!
9. She is 146 centimeters tall! He is giving his mean eyes. I'm not scared.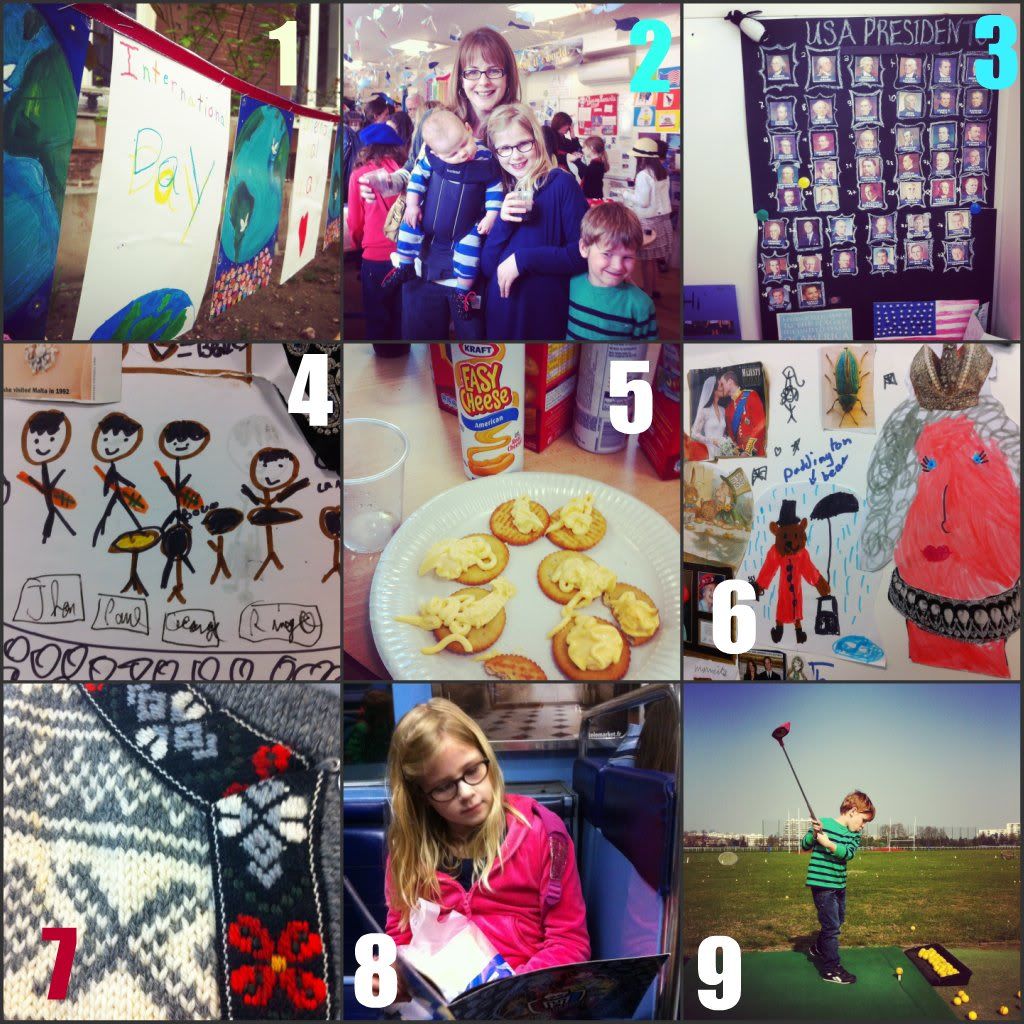 1. International Day at school. Can't say I how much I LOVE this school!
2. American mom with American kids who don't know much about America! (What's the Pledge of Allegiance?)
3. J made this and couldn't pronounce half of them. Explaining two Bushes was funny!
4. Guess who.
5. Disgusting, yummy and a bit embarrassing all at the same time.
6. The Queen never looked so good!
7. My friends mother made this for her. Impressive.
8. Reading on the metro. Totally ignoring her brothers and me.
9. Wednesday afternoons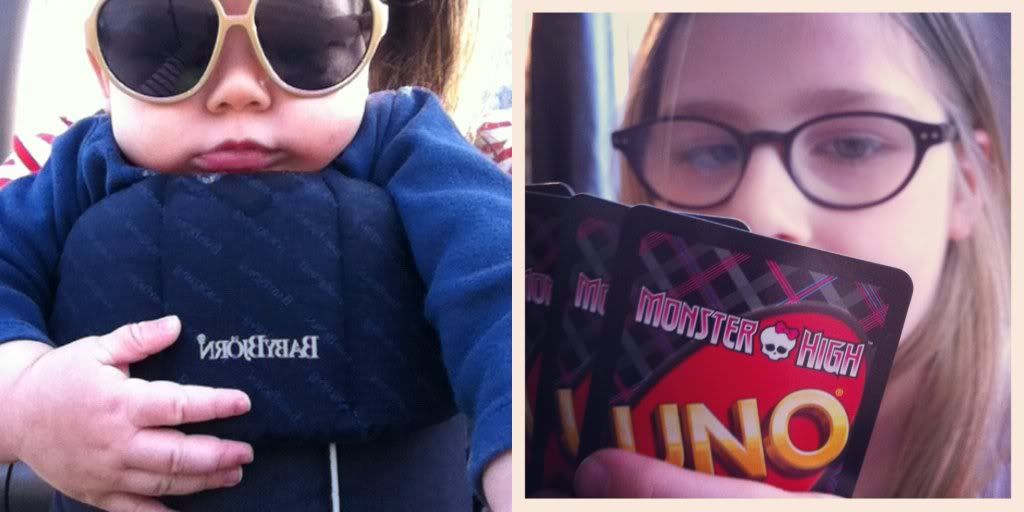 Poker faces.
Cheeers!!!